John Cena Says He Misses WWE 'Terribly'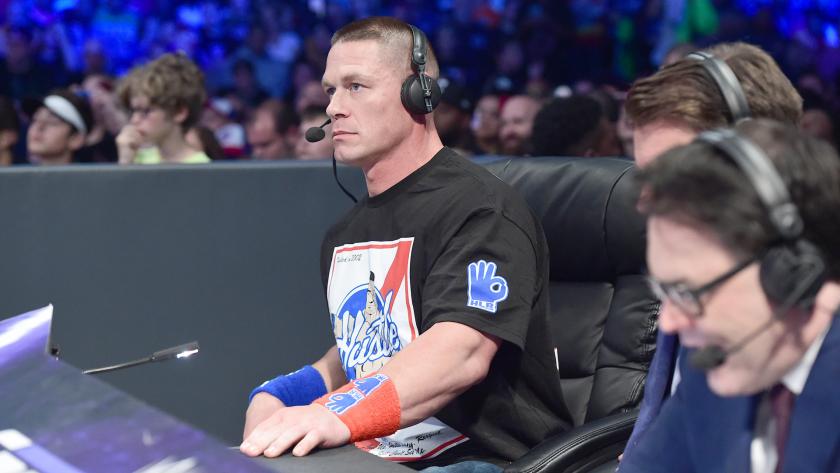 John Cena's latest WWE hiatus has him missing out on being around this weekend's action.
John Cena's media career has risen over the past two years. This has included him being featured in movies and reality shows. It has caused him to miss time from WWE, multiple months at a time. The latest hiatus has had him out since the No Mercy pay-per-view in early October, and will keep him out until the end of December. This is for filming the reality show, "American Grit". He missed two months last fall for filming the first season of the program.
Being away from WWE means Cena has to miss Sunday's Survivor Series pay-per-view, which has somewhat been revived with the hype it has received. The Face That Runs the Place last appeared at this November show in 2014.
On Saturday morning, Cena took to Twitter to say how he misses WWE "terribly" as Survivor Series weekend kicks off.
Given how much time Cena has missed over the past few months, it's not surprising how much he misses WWE. He missed about one month after losing to AJ Styles at SummerSlam, before returning for the No Mercy program.
When the 15-time world champion returns, it will likely be in time for Royal Rumble season, which takes place at the end of January from the Alamodome in San Antonio, TX. He may be a favorite to win the match and set up a chance for a 16th title at WrestleMania 33. If not, there are a handful of things for Cena to do for the early part of 2017. He'll look to have a WrestleMania match after missing 'Mania 32 with an injury (he made a one-off appearance with The Rock).
John Cena may be missing WWE right now, but do you miss him from your TV screens for SmackDown?
This article originally appeared on