Joey Styles Gets Fired from EVOLVE, Gabe Sapolsky Comments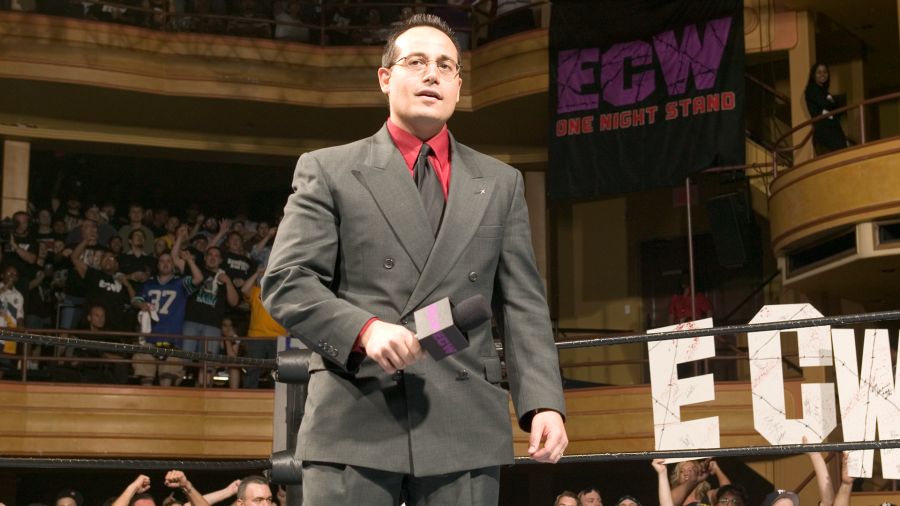 Joey Styles' run in EVOLVE has ended after some controversial comments during Saturday night's show.
In August, legendary announcer and longtime WWE employee, Joey Styles got released from the Leader in Sports Entertainment. This came days after he went on a WWE Facebook Live to comment about a few topics on the company's booking.
Following this, Styles would quickly resurface in Chikara as he did commentary for this special wrestling show. Most notably, the 45-year-old made numerous appearances for EVOLVE, the promotion that has worked closely with WWE for the past year. He has done commentary and worked a few in-ring segments.
However, Styles' time with EVOLVE came to an end on Saturday night.
According to Pro Wrestling Sheet, during Saturday's EVOLVE 72 broadcast on FloSlam, Styles made a few unnecessary comments about ring announcer Joanna Rose, who was standing in the squared circle. He said, "Joanna, you look great tonight, and if our next President were here tonight he'd want to grab you by the…" before stopping his sentence. He then said that his final word would imply what Stokely Hathaway is, obviously intending it to be "p—y".
Afterward, EVOLVE's VP of Talent Relations Gabe Sapolsky took to Twitter to announce that Styles is no longer with the promotion. A quick and swift move, to say the least.
I deeply apologize for Joey Styles' comments and am furious

— Gabe Sapolsky (@BookItGabe) November 13, 2016
We've parted ways with Joey Styles and that's my final comment on this. Thank you for your support.

— Gabe Sapolsky (@BookItGabe) November 13, 2016
FloSlam also noted to Pro Wrestling Sheet that Styles' comments will be edited out of the broadcast when it's uploaded to FloSlam.TV. 
This is the second time within the past few months that Styles has been let go from a wrestling company. It remains to be seen what his future could be after this, but after Saturday's comments, he may need to wait a bit before reappearing in the wrestling world.
Thoughts on what happened at EVOLVE 72?
This article originally appeared on