Is Randy Orton Joining Bray Wyatt or Teasing Him?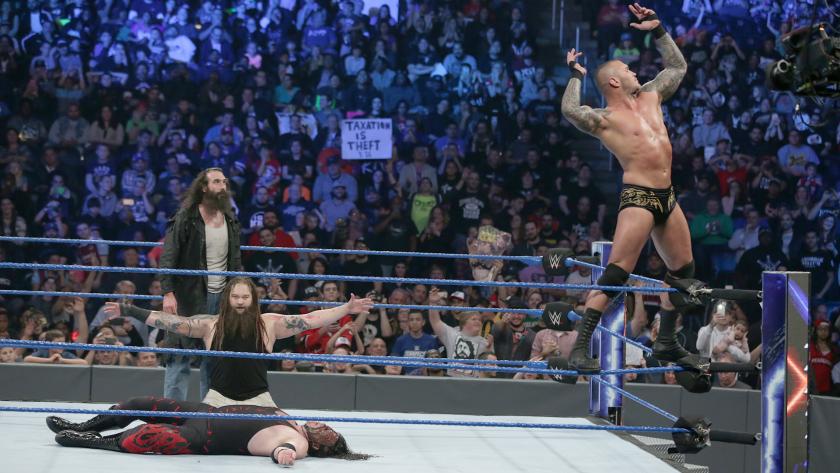 Randy Orton is continuing to tease that he has aligned with Bray Wyatt, but is it that obvious?
Randy Orton and Bray Wyatt had a feud that got stalled, weird, and stale pretty quickly. They were supposed to wrestle at Backlash, but Orton couldn't get cleared from a concussion. He then traded mind games with Wyatt until their No Mercy match, which underwhelmed, and didn't help that it went on last at the show.
However, weeks later, things began to change quickly.
During the October 25 episode of SmackDown, Kane and Wyatt had a No Disqualification match. The former had helped Orton fend off The Eater of Worlds and Luke Harper throughout the month, so this bout got set up. Little did anyone know that the result would see Orton RKO Kane to help give his foe the win. He gave a weird backstage interview afterward that seemed like something had been up.
One show later, Orton and Kane faced off in another No Disqualification match. This time, The Viper's intentions became clear immediately as he RKO'd The Big Red Monster quickly and with help to win.
However, the one thing that threw this off was Orton throwing Kane to Wyatt for Sister Abigail. In the process, he cut off Harper, who had been about to do The Apex Predator's work. This created a mini staredown and teased some tension as he posed away from Wyatt and Harper.
The idea of Wyatt and Orton aligning isn't one that may have been considered when this feud started. They are polar opposites in character, in-ring work, and, well, just about everything else. It makes their alliance intriguing and something refreshing, especially if Randy Orton would be joining The Wyatt Family.
The villainous stable has seen bearded monsters go in and out of the circle as in Braun Strowman, Erick Rowan, and Luke Harper. Someone either gets injured (Harper and Rowan) or is moved to the other brand (Strowman). They've been in this repetitive revolving door, which isn't really their fault, but it's causing the group to group and disband with the same cast of characters. Orton is no different with his injures, but he would be a fresh face to a stable that's nothing close to what he's done over the past 14 years in WWE.
A dark sinister side out of the former WWE World Champion could be intriguing. We have seen the slithering snake persona from him for years, one that goes stale every other year. When that happens, WWE turns him face or heel, and repeats the process. While they would be turning him into a bad guy in this scenario, it would be original.
However, the opposite side to this Orton not actually aligning with The Wyatt Family. He has tried playing mind games with Wyatt for months, but couldn't succeed when tasked with a match at No Mercy. Could The Master of the RKO be looking to get closer to the former Husky Harris then?
An indication of this may have come when Orton blocked and gave Kane to Wyatt before Harper did. This created a moment of tension between The New Face of Desolation and Orton. Might that have been a first step of him being an intentional toxin to the villainous duo?
By first getting to Harper, Orton could make it look like he's the more formidable sidekick, leading to Wyatt having tension with his longtime ally. Then, when Bray trusts Orton, he'll attack him with an RKO out of nowhere to rekindle their program and wrestle one more time, potentially at WWE TLC.
So, there are two ways WWE can go with this feud between Randy Orton and Bray Wyatt. Which scenario would be the better option?
This article originally appeared on