ICW Fear & Loathing 9 Live Stream: Watch Finn Balor's Return Online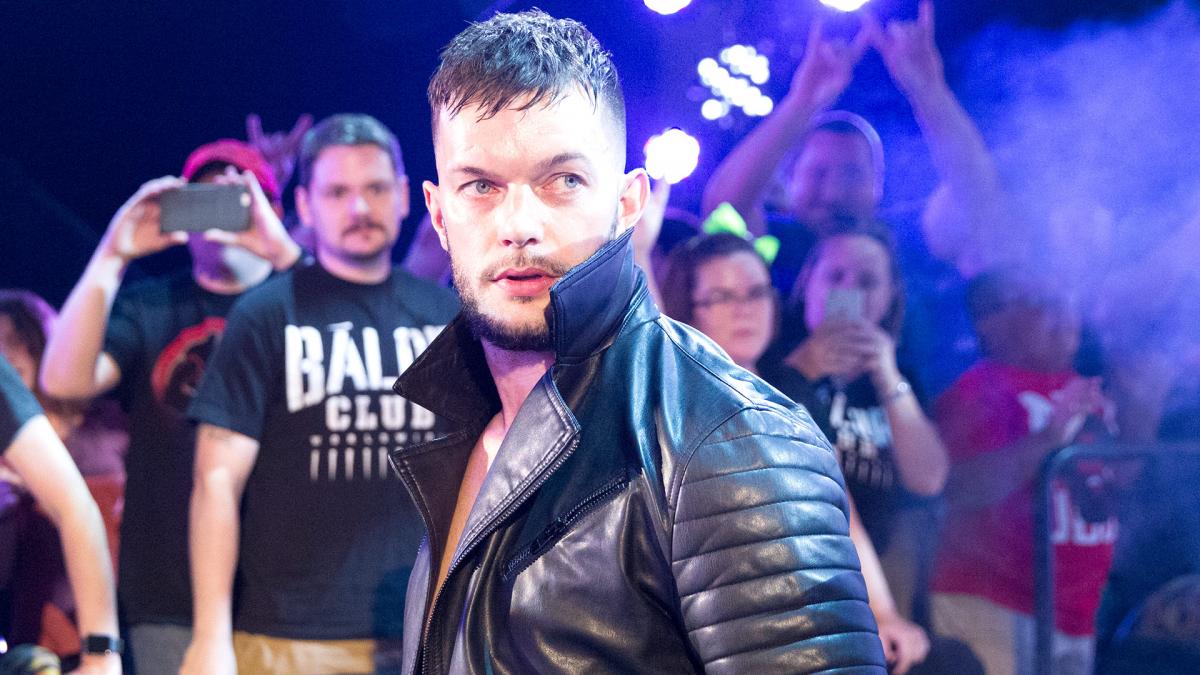 The biggest independent wrestling show in European history, ICW Fear & Loathing 9, is set to take place, and with a little help from WWE.
It is less than a month after WWE presented Raw and SmackDown inside the SSE Hydro, in Glasgow, Scotland. On Sunday night, Scotland's own Insane Championship Wrestling (ICW) is set to hold the biggest attended indie wrestling show in Europe (potentially even the world). It is estimated that around 7,000 people will be attendance for the show.
As well as some of the most important matches in the history of the company, we will see the return of WWE's Finn Balor, back in his former stomping ground in ICW. Balor steps in as Commissioner Mick Foley's Special Enforcer, as Foley cannot attend due to the Survivor Series happening on the same day.
The two biggest matches on the night will see World Heavyweight Champion Wolfgang defend his title against Trent Seven, inside a steel cage. The ownership of ICW will be on the line, as the culmination of a year-long storyline. Currently ICW founder Mark Dallas and Red Lightning own 50-percent of the company each, but a massive eight-man match will see the full control of the company up for grabs. Team Dallas will have Chris Renfrew, Grado, Sha Samuels and DCT whilst team Black Label will be represented by Jack Jester, Kid Fite, Drew Galloway, Bram.
In other matches, former WWE and TNA star Kurt Angle will face "Iron Man" Joe Coffey. The ICW Tag Team Championships will be on the line as current champs Polo Promotions face former WWE, WCW and ECW Tag Champs Team 3D, Brother Ray and Brother Devon.
Lionheart will defend his ICW Zero G title against Andy Wild, Zack Gibson, Liam Thompson and two other unnamed men in a six-way match. The ICW Women's Champion Carmel defends her title against Viper and Kay Lee Ray. BT Gunn and Stevie Boy go one on one in a Casket Match and Joe Hendry faces Davey Blaze. If Hendry wins he gets five minutes in the ring with Blazes' right-hand man Wee Man, but if Blaze wins Hendry has to leave ICW for 12 months.
On such a big night for ICW, it's fantastic to see WWE being co-operative with the company and allowing Balor to make this appearance. What he actually does on the night is anyone's guess, tune in to find out.
Date: Sunday, November 20
Time: 8:00 PM GMT/3:00 PM ET
Location: Glasgow, Scotland
Venue: SSE Hydro
Live Stream: ICW On Demand 
What will go down at the SSE Hydro for Fear and Loathing 9?
This article originally appeared on