How WWE is Keeping Baron Corbin as a Relevant Lonewolf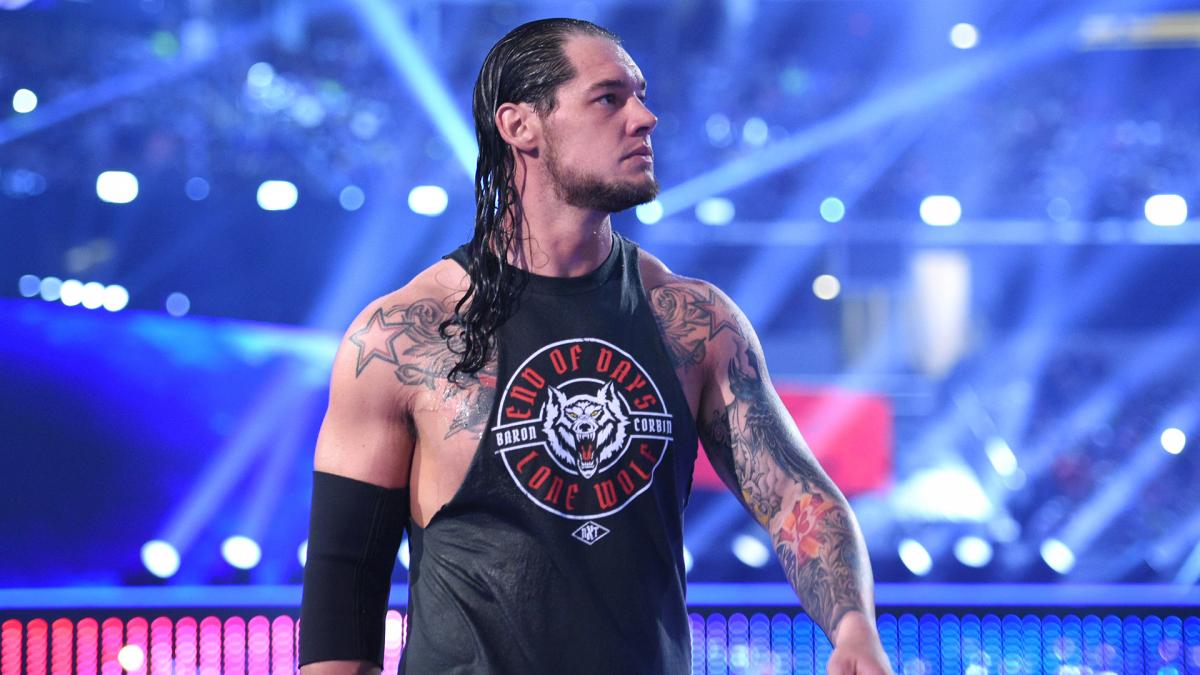 Despite not having any storyline direction or an actual feud, Baron Corbin remains relevant on the SmackDown roster as a brooding lone wolf.
Baron Corbin is a former NFL offensive lineman and the winner of the third annual André The Giant memorial battle royal. The former amateur boxer is one of WWE performance center's homegrown talents who made an easy transition to the main roster. Even though Corbin has been with NXT since 2012, he was primarily used as an enhancement talent up until 2014.
A repackaged Corbin then quickly emerged as a force to be reckoned with. He tore through opposition feud after feud, until Adrian Neville ended his undefeated streak. Corbin eventually made his main roster debut as one of the participants of the André The Giant memorial battle royal. The rest is history.
Feuds on the Main Roster
Though Corbin had a handful of feuds in NXT, that hasn't been the case on the main roster. On his debut night on Raw, the lone wolf attacked Ziggler igniting a feud between them. The feud had its highs (Corbin's vicious attacks at times) and lows (Ziggler's technical wrestling match talent). The feud ended with Corbin going over without much storyline progression.
After being drafted to SmackDown, Baron Corbin got into a feud with Kalisto which was never showcased properly. The two were set for a match at Payback which never really happened. Presently, he seems to be on the verge of a feud with Apollo Crews. Despite the lack of real feuds, Corbin, and the creative team, has done well to keep him relevant in the fans' minds.
What Has Baron Corbin Done Right?
A lot of credit goes to his lone wolf gimmick. It suits him perfectly. He has done rather well to maintain the gimmick; from his body language during his entrance to his mannerisms in the ring. Even during his NXT days, when the crowd began to turn on the lone wolf and his short matches, he adapted. He developed a rather cocky persona and turned heel in the process.
The former NFL athlete has also improved tremendously in terms of in-ring abilities and ring awareness. He has shown he can hang in with the best based on his matches with Samoa Joe and Austin Aries. Compare Corbin with Mojo Rawley – two stars that made the transition from NFL to WWE. While the latter hasn't had much character progression or improvement in technical skills, Corbin has continued to hone his craft.
What Has Creative Done Right?
They didn't get it right in the first place. Corbin spent almost two years without any direction before becoming the performer he is today. They have also taken the liberty with Corbin to adapt his character as needed. This resulted in a convincing gimmick every time he steps into the ring.
Despite failing to find a sustainable feud for Corbin, creative still manages to come up with innovative ways to showcase him. His appearance at the pre-show panel for Payback was certainly amusing. So was his short stare down with Kane or his match with Dean Ambrose. Even his exchanges with A.J Styles during that match were entertaining. This week on SmackDown, Styles approached the lone wolf trying to recruit him as a tag team partner.
All these incidents managed to keep Corbin as a lone wolf in the fans' minds. He continues to adapt and evolve into a man on a path to his own glory.
This article originally appeared on