Goldberg Returning on WWE Raw to Answer Brock Lesnar's Challenge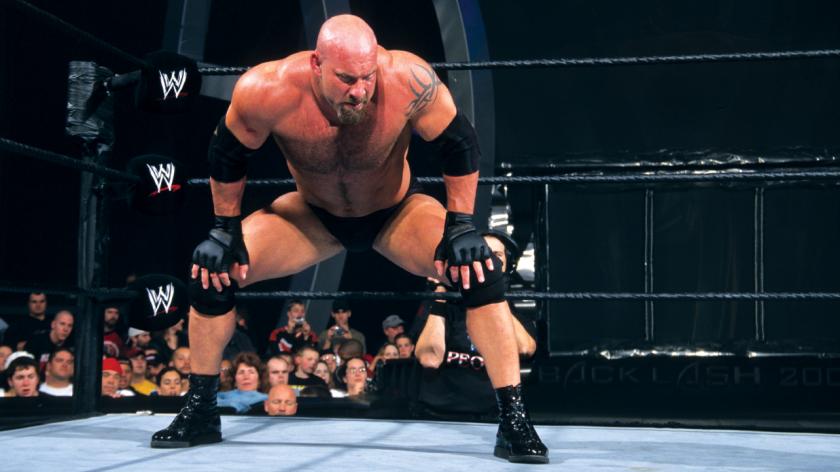 On Monday's episode of Raw, Paul Heyman appeared to issue a challenge to Goldberg, via Brock Lesnar. The former WCW star will answer this next Monday.
Hours before Monday's episode of Raw went on the air, WWE announced that Paul Heyman would make an appearance. This would be without Brock Lesnar. The Professional Advocate said he would be addressing Goldberg's comments from his ESPN appearance last Wednesday.
Around the10:15 PM ET part of Raw, Heyman would discuss what the former WCW star said in the interview. However, he quickly jumped to issuing a challenge for a match to happen "anytime, anywhere" between Goldberg and Lesnar. Heyman mentioned how The Beast Incarnate hadn't been able to conquer his WrestleMania 20 opponent.
Shortly after this happened, Goldberg took to Twitter to state that he would be returning to WWE programming next Monday on Raw. This will be his first appearance on WWE TV since WrestleMania 20, which saw him defeat Lesnar.
This should be an indication that we're going to get Lesnar vs. Goldberg. With the WWE Survivor Series pay-per-view approaching, we may see these two headline the show. This would go along with recent rumors of the rematch taking place at the November event.
Goldberg's WWE return should be a polarizing moment. It will be surreal to see him return after having a fractured relationship with WWE for the past decade. He hasn't said the best things about the company, but being involved in WWE 2K17 seems to have mended the fences. The media appearances have further proved there's something going on between the two sides, and will probably lead to a match.
We're one week away from this big return to WWE programming. It could impact November's Survivor Series PPV, which would mean seeing Goldberg's first match in 12 years. Would you want to see this take place?
More from Daily DDT
This article originally appeared on