Goldberg Officially Enters the 2017 WWE Royal Rumble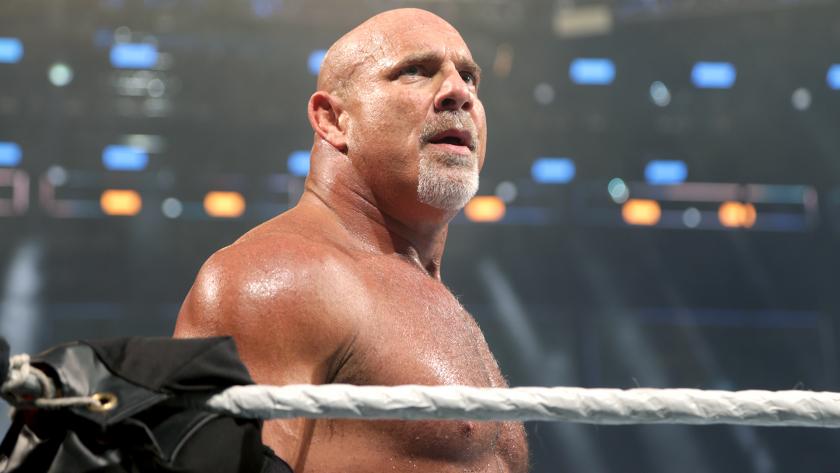 After slaying "The Beast" in epic fashion, Bill Goldberg announced that the Royal Rumble match is next on his list.
"EVERYONE IS NEXT"!!! With those words, the conquering hero Bill Goldberg revealed to the Toronto crowd at tonight's Raw that he's far from done in the WWE. He's going after his first WWE championship since 2003, and he's doing it in the Royal Rumble match.
To an incredible chorus of "GOLDBERG" chants, Goldberg entered the ring and teased that last night's amazing 86-second destruction of Brock Lesnar was it for him. The crowd definitely didn't want that to be the end.
But he said Stephanie McMahon stopped him and asked if he had one more title run left in him, since he definitely had one more jackhammer and one more spear. His response? "You bet your ass I got one more title run left in me!"
All of this comes one night after Goldberg's unbelievable decimation of Brock Lesnar at Survivor Series after a 12-year hiatus.  All it took was a pair of spears and a jackhammer to destroy the most imposing physical force WWE has ever seen. It was truly a battle between the "immovable object" and "irresistible force" as Gorilla Monsoon used to say, except in this case Goldberg turned out to be both.
So this makes the former WCW star the first official entrant in the 30-man Royal Rumble match, with the winner punching his ticket into the main event at WrestleMania.  The only question is who he will ultimately face. While Goldberg vs. Owens is a match fans would love to see, is it the big money match WWE is counting on? And what about Lesnar? Have we truly seen the last of him?
The Royal Rumble takes place at the Alamodome in San Antonio, TX on Sunday, January 29, 2017.
More from Daily DDT
This article originally appeared on