Eva Marie Says Top WWE Stars 'Would Pay' for Her Heat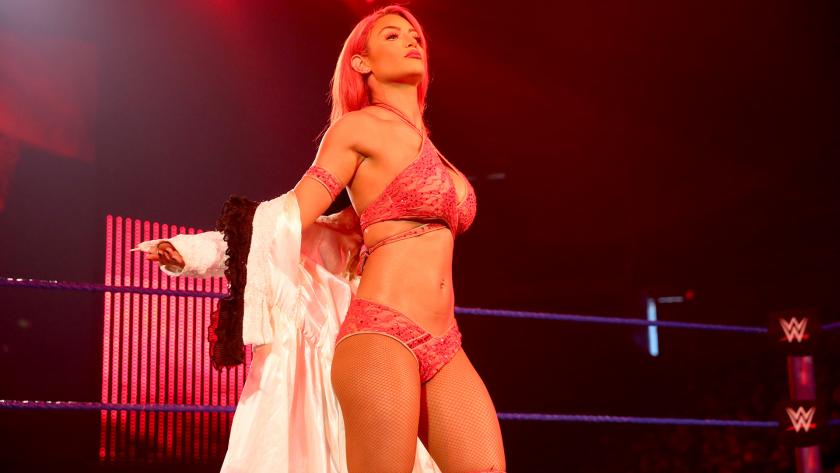 Eva Marie apparently has top WWE stars jealous of the heat she receives.
Eva Marie has been a heat-seeking missile over the past two years, and not the one you'd find in the military. She has drawn obnoxiously loud boos in NXT and SmackDown, making for some unexpectedly entertaining pieces of programming. Her infamous return to developmental in 2015 and the moment she crashed Bayley's title celebration will never be forgotten.
In a recent interview with the International Business Times, Marie spoke about the heat she receives from the fans. She even brought up how the "top guys" say, they would pay for the heat she receives.
"The NXT crowd is no joke. Not only going out to those live crowds and those live audiences to work at those live events, not only my in-ring ability, but also to listen to the crowd and really play off of that emotion and their feelings and be able to give them a great show really helped me take it to the next level. It was a fantastic experience. Who can say that they get booed out of arenas on a daily basis? I embrace it with open arms. Even top guys come up to me and they're like, 'You don't understand. We would pay for that heat.'"
Well, hey, at least Eva has faced the fact that the crowds hate her. This will only stay the same whenever she returns to WWE. The company suspended her for a Wellness Policy violation in August, and also, due to media commitments, she hasn't been seen since. Mrs. All Red Everything hasn't had her return teased either, so it may be a while before we see her grace SmackDown.
As for the top guys wanting her heat, some of them could certainly use it. Despite being a heel, AJ Styles gets overwhelming cheers, even over fellow fan favorite Dean Ambrose. Others like Bray Wyatt, Kevin Owens, and Chris Jericho don't quite receive the negative reaction that Marie gets either.
Eva Marie gets quite a bit of heat. Other heels could use it, but in this era of wrestling, it's difficult to get it unless you're rumored to be one of Vince McMahon's favorites.
This article originally appeared on