Enzo Amore and Rusev's Feud Shows WWE's Willingness to Get Edgier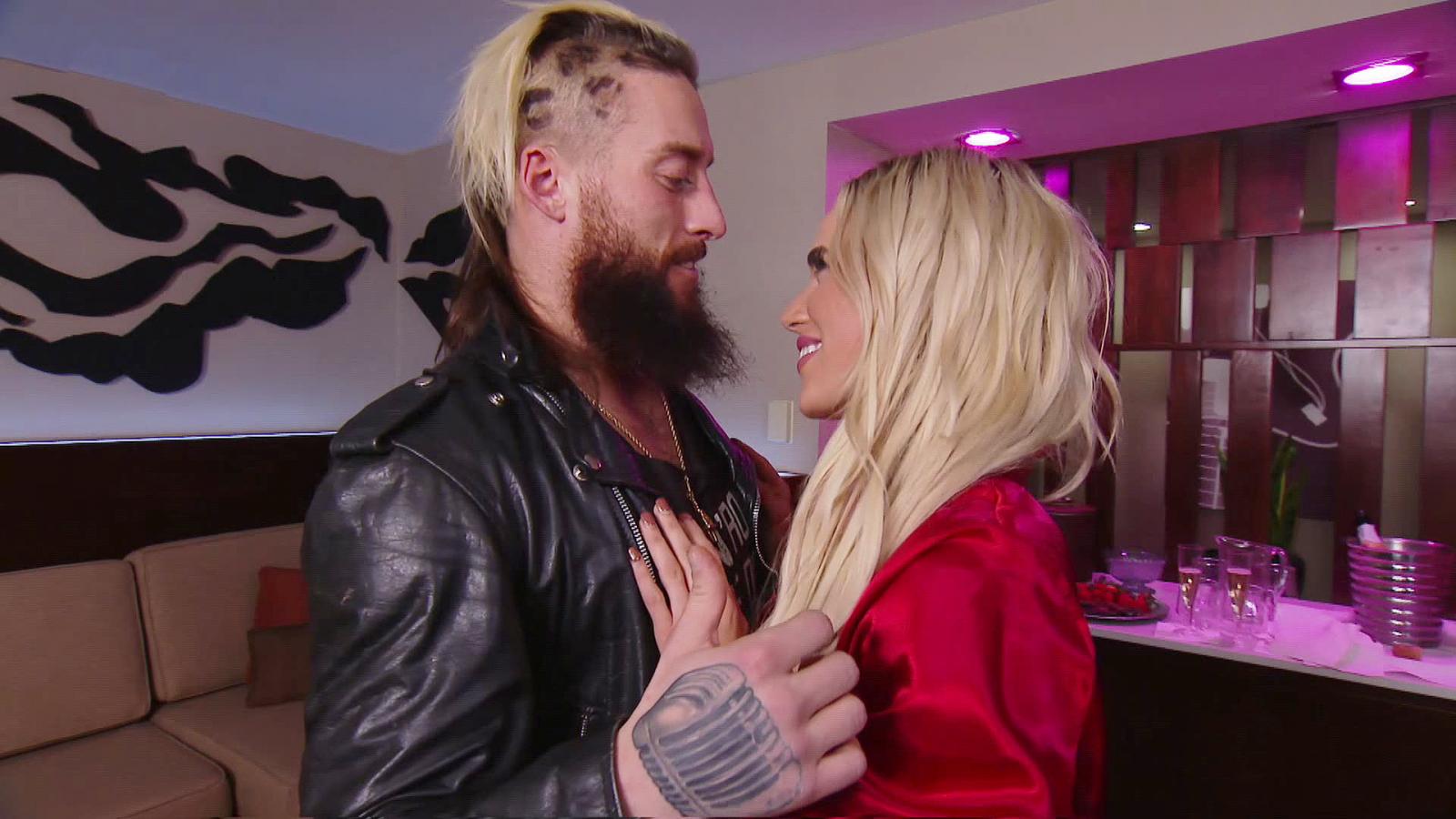 The Rusev and Enzo Amore feud has stretched the boundaries of what WWE would normally do, something that has a double-edged sword to it.
Enzo Amore is a sleazy man. This has been established on WWE programming for a while now. But, he's still that guy you want to get behind with his electric charisma and ability to entertain the masses. For the past few weeks, he's tried going head-to-head with Rusev in a somewhat controversial feud, one that has heavily involved his wife, Lana.
Since originally "breaking up" with Lana after WrestleMania 31, Rusev has been involved in love stories quite often. Most notably, this came during the one with Dolph Ziggler and Summer Rae, something that resulted in a painfully bizarre program for much of 2015. Eventually, once Rusev and Lana's real-life engagement went public, they pulled the plug on this storyline.
Hardly ever did this feud stretch the boundaries of PG, though. This is except when Ziggler ran out of a room with just about nothing on.
As of the November 28 episode of Raw, though, WWE seemed to be pushing something between Enzo Amore and the Bulgarian-Russian marriage. It first started with the Realest Guy in the Room becoming the Naked Guy in the Room, leading to him approaching Lana and having Rusev get jealous. Him being nude stretched the boundaries of WWE's PG rating since things like that were mostly seen in the Attitude Era.
Well, it's safe to say this past Monday went as close to the company's past as possible with the following segment:
A sleazy Amore (he did show restraint) getting lured to a hotel room to presumably have sexual intercourse, including having Lana in a revealing robe, spoke volumes. It wasn't just the second straight week of borderline PG programming, but may have been a sign that WWE is willing to get edgier.
By going this close to Amore and the Ravishing Russian having intercourse, you're getting close, if not at that mark, for parents to tell their kids to cover their eyes. Some may even just turn off the TV altogether if they feel WWE is supposed to be family programming. Why would they want to watch a 29-year-old man strip down to his underpants, and then get beaten up for trying to cheat with a married woman? It's not something ideal to have the kids tune in for.
Guys, that Enzo/Lana/Rusev segment was SO PG. Like the direct your kids to go brush their teeth right now PG. #Raw

— Chrystal (@ChrysthePirate) December 6, 2016
There's also this idea of avoiding always being politically correct, something WWE is known for doing. Their content has stayed relatively safe for years and hasn't tried to stretch a boundary anywhere close to the late 1990's or early 2000's. The current era of programming will usually see Wrestler A win a match to get a title bout with Wrestler B, or an instance of "Hey, you interfered in my match. I don't like you". Then, the story gets repetitive with each man or woman showing up in the other's respective match to interfere, or cutting a stretched out promo on Raw that has little meaning.
What Rusev and Amore are doing is opening things up a bit. Sure, not every borderline PG segment needs to be sexual, but it's one of the main ways of making the show drift from the norm. The other way is the use of language, which seems to be getting looser. The use of the word "b***h" has popped up more often, including Charlotte using it during her closing promo on Raw. It's about as far as the WWE stars can go without getting bleeped out. Otherwise, anything else they would say likely belongs on a TV-14 rating.
The language used between Enzo and Lana never saw the use of explicit words, but even that stretched the boundaries. From the "Pitch Perfect" actor saying for the former NXT star to "go to her hotel room", to "take off your pants", it's not something you would hear on Raw or SmackDown for the past eight years. So, to see WWE even go as far as using these phrases and others was surprising, but somewhat refreshing since it's not politically correct. It's reaching that part of the audience that wants their WWE programming to be a bit raunchier like the old days. While we'll probably never see what we did in the Attitude Era, some may simply take what they're getting with segments like what we saw on Monday.
With Owens, Jericho, Ric Flair, Rusev, and Enzo, #RAW is becoming a soap opera again. And it's fantastic.

— Sam Roberts (@notsam) December 6, 2016
@wwe #raw has been on point the last month. They continue to be very Attitude.. Lana and Enzo with Rusev was great.

— Nick mainville (@nick_mainville) December 6, 2016
The Rusev/Lana/Cass/Enzo and Jericho/KO/Reigns stuff was great. Took me back to the Attitude Era. Miss this kind of writing.

— Benzo and Bass (@EnzoandCassGirl) December 6, 2016
The other point is there is rarely any actual "storyline" to most feuds in WWE. Main event ones usually have something to them, including the Kevin Owens vs. Roman Reigns program, which has Chris Jericho lurking in the split of the best friends story going on. There isn't really much between Owens and Reigns, though, who pretty much just had a match to set up another match in less than two weeks. Not too riveting, and it didn't really get addressed on Raw either.
Some people will like that all there is between Reigns and Owens is the title, which is fine. Others will want something like Amore and Rusev's edgier storyline that has mostly been seen backstage. It appeals to a certain group of fans, while others will want to have nothing to do with it. Not everyone can be satisifed, though, as there should be a little bit of everything on WWE programming to appeal to different markets. That hasn't been seen much over the years, but maybe Vince McMahon and Co. are realizing that not just families watch their shows. If that means losing that one family who's against nudity for a group of people that want to see raunchier segments, then this may be for the best. We don't know yet if this is a trend, however.
This Rusev and Enzo Amore feud will likely go into Roadblock: End of the Line with a match. There's still one more week of Raw before it, so will WWE test the boundaries again?
This article originally appeared on