Dusty Rhodes to be honored in beloved city of Charlotte at NWA Legends event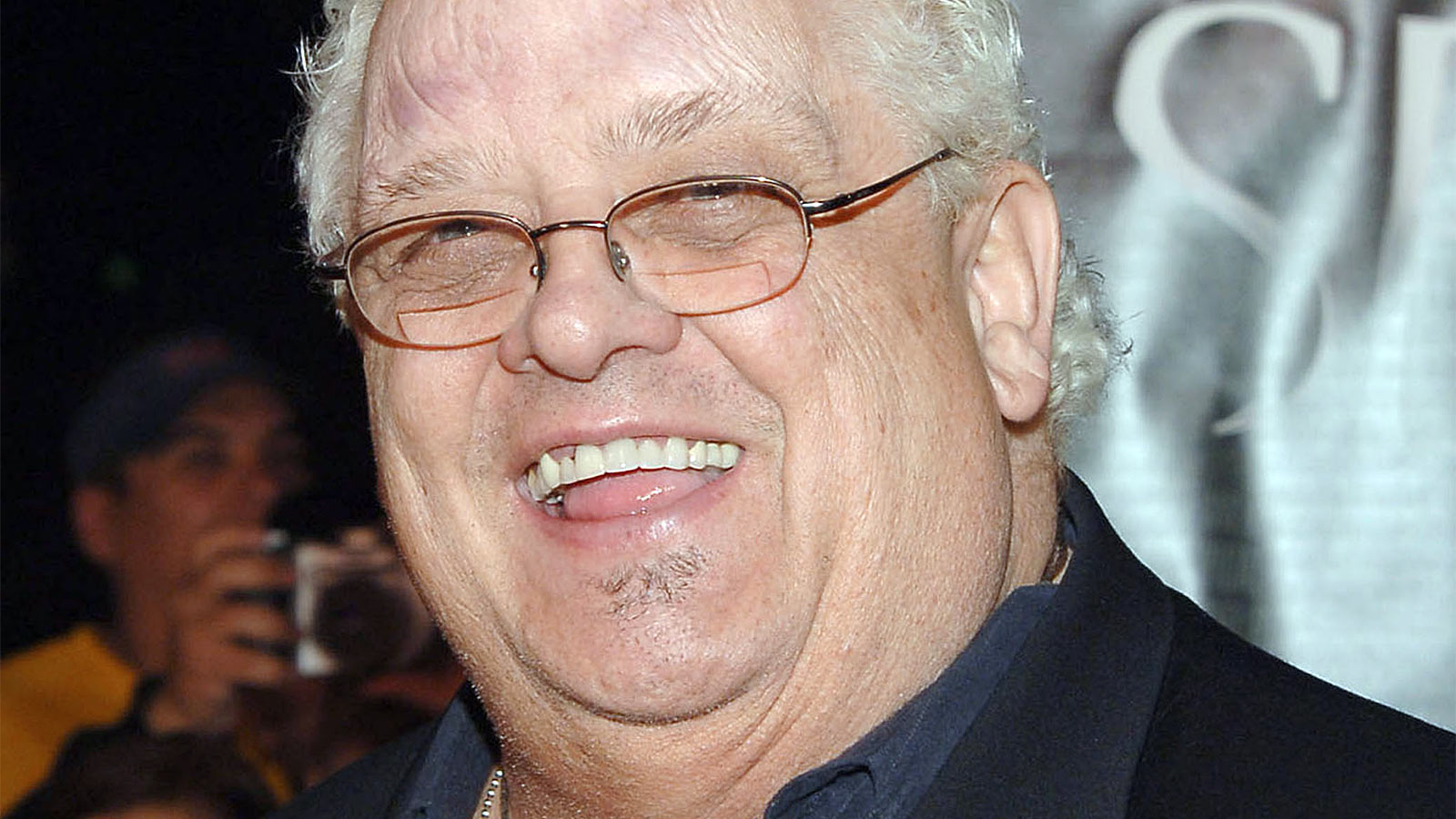 The late "American Dream" Dusty Rhodes will be inductied into the NWA's Hall of Heroes in his favorite city, Charlotte, North Carolina, before family and friends in what is certain to be a moving and emotional ceremony on Friday at the 14th Annual NWA Legends Fan Fest,.
Rhodes was a beloved, larger-than-life personality to millions of fans that followed "The Dream's" pro wrestling career, which started in 1968 after a brief stint on the gridiron and baseball diamond at West Texas State University, and in the Continental Football League. The son of a plumber was born Virgil Riley Runnels, Jr in Austin, Texas, in 1945 and had a body that more resembled Babe Ruth's than many of the grapplers with body-builder physiques that often monopolize the pro mat game.
It was his common-man body and amazing and powerful verbal skills that allowed Rhodes to connect with fans worldwide of all colors and creeds. Terry Allen, the former pro wrestling great known as "Magnum TA,' will induct his mentor and friend into the Hall of Heroes. He said, " I've never had a friendship with anyone as intense as my friendship with Dusty. He discovered me, mentored me throughout my career and was there with me through some challenging times."
Those challenging times included Allen's near-fatal car crash in Charlotte in 1986 that resulted in two "exploded" vertebrae, C-4 and C-5, that left the next big thing in wrestling partially paralyzed and doctors doubting that the superbly conditioned athlete would walk again. Dusty never left Allen's side physically or emotionally throughout the experience that ended his in-ring career.
Dusty was bigger than life and a combination of John Wayne and Little Richard.
Magnum TA
"Dusty was bigger than life and a combination of John Wayne and Little Richard," Allen said.
Dusty died in 2015 on June 11 the same day that John Wayne passed away in 1979, which, coincidentally, is also Terry Allen's birthday.
Greg Price, the creator of the NWA Legends Fan Fest, selected Allen to induct Rhodes because of their close relationship. Price is a lifelong pro-wrestling fan — especially of the old Mid Atlantic Wrestling, which was based in Charlotte under the Jim Crockett Promotions banner and was founded in 1931 in the Queen City long before NASCAR, Carolina Panthers and Charlotte Hornets.
"I don't think that I could have attended the event and sat there and listened to someone else induct Dusty," Allen said with his voice cracking.
Dusty's widow, Michelle, and youngest daughter, Teil Margaret, will be in attendance to see the patriarch of the family honored by fans from around the world. Michelle told me days ago that, "We have so many great memories of Charlotte because that was where our son Cody (wrestler Stardust) was born (in 1985), where we bought our first new home and it was the site of some of Dusty's greatest professional accomplishments.
"We arrived in Charlotte in 1984, which was before the NBA Hornets and the NFL Panthers, and the wrestlers were the biggest stars in the city. At one time, over 200 wrestlers and their families called Charlotte their home and many still do. It was home for us and Dusty loved it there."
Michelle shared that "life without Dusty is so lonely. I've kept his cell phone and often times charge it to look at his contacts when I want to think about all those that were close with Dusty or if I need a phone number."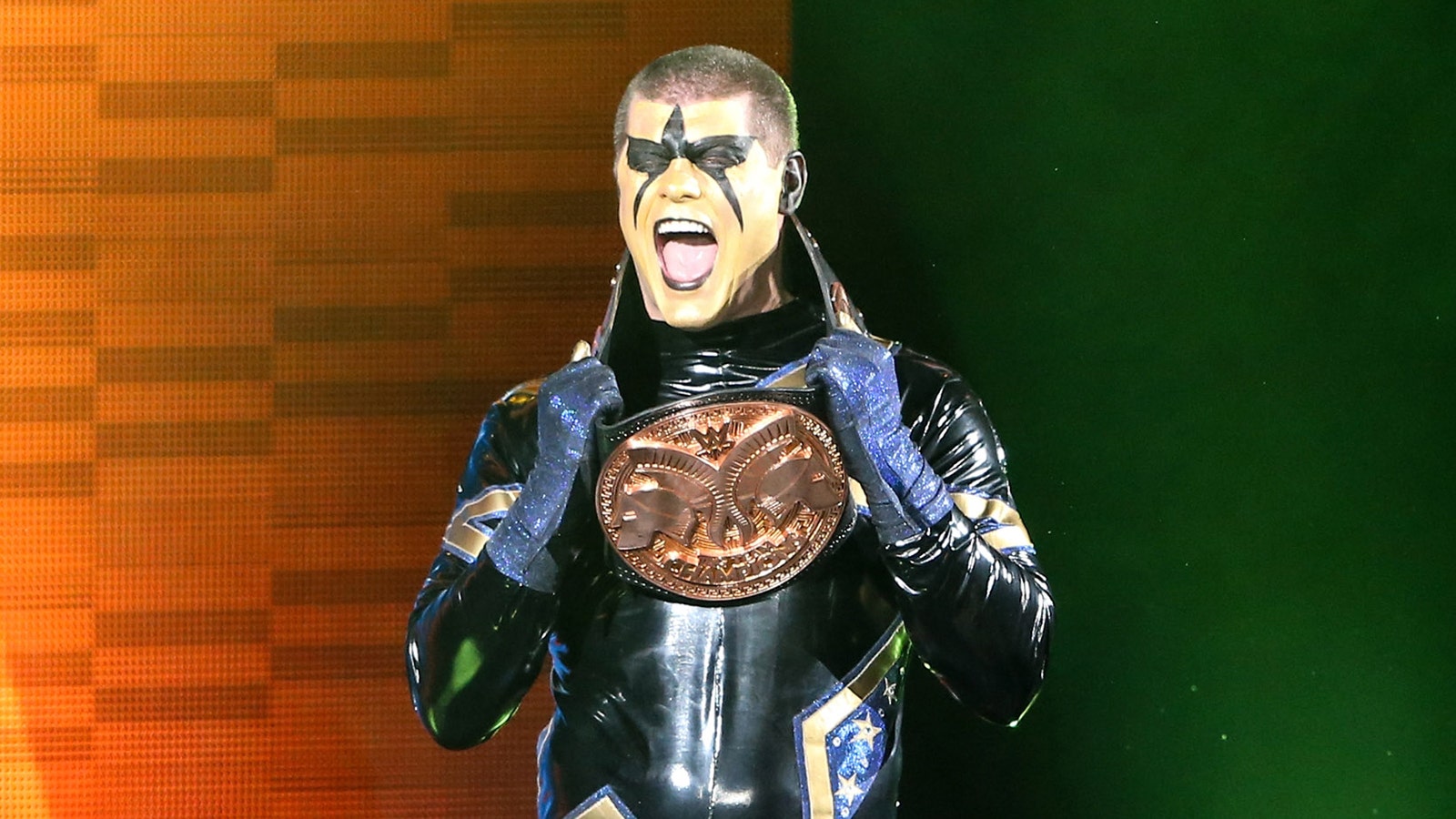 Cody Rhodes said, "Charlotte represented the 'Golden Age' of Dad's career."
Dusty had great success as a main-event wrestler in the Charlotte-based NWA and also as the "booker," TV producer or creative force behind the wrestling product under the Jim Crockett Promotions banner. The NWA was Charlotte's home team within the pro-wrestling world that saw intense competition with the rival WWE, based in Stamford, Connecticut. Dusty was the equivalent of the NWA's player-coach.
"Dad was 39 when I was born and his schedule was such that he could be at home with us more than he was with his first two kids from his first marriage, including my brother Dustin (aka Goldust) who is 16 years older than me," Cody told me. "Dusty was a flawless father to my sister Teil Margaret and me and he learned from his parenting mistakes of his first marriage when he was on the road most days of the week, every week.
"Dusty's relationship with me caused a divide between Dustin and I, unfortunately, but as fate would have it, dad's passing has brought us together. I love my brother. We both were in the hospital room in Orlando during dad's last few hours and he was in tremendous pain, true misery, and Dustin and I both helped dad sit up in the bed because he did not have the strength to do it alone. I truly believe that it was at that moment that my brother and I reconnected thanks to dad, who was in both our arms."
American Dreams come true: after 30 yrs, Dusty Rhodes' nameplate goes on @TheBigGoldBelt : https://t.co/CsDJKqUB8h pic.twitter.com/JLiV3RkzRW

— Mid-Atlantic Gateway (@magateway) July 26, 2016
The youngest Rhodes son recently resigned from WWE to explore other creative opportunities, including TV and film work, while still keeping his foot in the pro wrestling waters.
"I was sitting in the original locker room my dad used in Greensboro, the site of the first Starrcade, when I looked down in my bag and saw the Stardust costume and I became completely disconnected from the character," Cody said. "I wanted to be a Rhodes again and I wanted to step away and follow my dreams just like Dad and I discussed many times."
When it comes to Charlotte, Cody shared this story of when Dusty, Cody and Dustin teamed to take on The Shield in a six-man tag team match at WWE Battleground 2013. The Dream was in such pain that he literally could not enter the ring for the match. Nonetheless the other five talents created an opportunity for Dusty to deliver his patented "Bionic Elbow" to the now WWE champion Dean Ambrose that resulted in the live audience in Buffalo exploding with the biggest pop of the night. Afterward, in their locker room, Dusty told his sons "Just imagine if that elbow had been in Charlotte!"
Tony Schiavone, whose five children were all born in Charlotte and is a former outstanding WCW and WWE broadcaster and the current radio voice of the Gwinnett Braves, the AAA affiliate of the Atlanta Braves, was a rookie pro-wrestling announcer for Jim Crockett Promotions and was a backstage interviewer at the first Starrcade wrestling extravaganza in 1983 when he first met his boyhood hero, the American Dream.
"I had no idea how the business worked and when I saw Dusty backstage at the Greensboro Coliseum I was shocked because Dusty wasn't advertised to be there," Schiavone said recently. "Afterward, I found out that Starrcade was Dusty's concept and that he would soon be coming to work for Jim Crockett promotions where I was working broadcasting baseball for their minor-league team, the Charlotte O's.
"I can't begin to tell you how many miles that my high school and college friends and I traveled from our Virginia home to watch Mid Atlantic Wrestling throughout the region, especially when Dusty made a rare appearance in the territory," the graduate of James Madison University told me prior to making his first appearance at the NWA Legends Fan Fest this week.
"Dusty was truly larger than life and he never played the role of a wrestler or a TV character. The guy that fans saw on TV was the same guy that I rode with to work," Schiavone told me.
Two legendary announcers! Rare photo op at next week's #Charlotte Fanfest! https://t.co/CmtUNU2jSs for details! pic.twitter.com/mLNF4BAo2Q

— NWALegends.com (@NWALegends) July 29, 2016
Virgil Riley Runnels Sr. was a hard-working plumber in Austin, Texas and every Friday he would cash his paycheck, wait until Saturday and buy fried chicken for his family. He would then take them, including Virgil Jr, to the local pro-wrestling matches that were held every Saturday night in Texas' state capital.
As legend has it, Virgil Sr would drink ample quantities of cold beer at the matches and would often times attempt to fight the rasslin' villains who "terrorized" the local heroes. Young Virgil was always at his plumber father's side and that passion for the unique entertainment genre of pro wrestling struck a chord that never went away for the man who would eventually become world famous as the "Son of a Plumber" from Austin, Texas.
In the final years of his life, Dusty Rhodes was a valuable member of the WWE staff who worked passionately with the young talents preparing for a career while training in the WWE performance Center in Orlando. "Dream" was in charge of the promo class, or as he liked to call it "Communications Class."
"Dusty loved to fix talents that were 'broken' and on the bubble" Cody told me. The next wave of WWE Superstars will be influenced by, arguably, the most charismatic in-ring performer of all time as the legend of the American Dream will live on for generations. It's impossible to say how many performers have been influenced by Dusty's classic "Hard Times" TV promo that he did unscripted and completely ad libbed and is generally considered one of the greatest wrestling promos of all time.
Cody closed our conversation before traveling to Vancouver to continue taping a television program by saying, "My Dad was cool and cool doesn't expire. He will always be with us thanks to our memories of him and the talents that he mentored. Dusty was cool until his very last day."
It was my distinct honor to be part of the 2007 WWE Hall of Fame class, where I was inducted by the great, Stone Cold Steve Austin, along with Dusty Rhodes, who closed the show while being inducted by his two sons, Dustin and Cody. Dusty went on last because, as usual, no one wanted to or could follow "The Dream.'
(The NWA Fan Fest at the Charlotte University Place Hilton will be held Aug.4-7 and for more information on this amazing event please visit www.nwalegends.com.)