Cody Rhodes Says ROH Final Battle is Bigger than WrestleMania for Him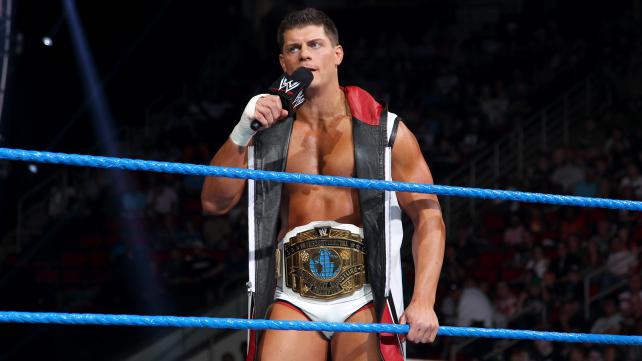 Cody Rhodes believes Friday's ROH Final Battle pay-per-view will be bigger for him than WrestleMania ever had been.
Cody Rhodes has had a wild year in wrestling. He competed at WrestleMania 32, left WWE about one month later, and has since been going all around the independent wrestling scene. This includes stops at TNA, EVOLVE, PWG, and pretty soon, Ring of Honor.
On Friday night, ROH is set to have their Final Battle pay-per-view from the Hammerstein Ballroom in New York City, NY. Rhodes will also make his promotion debut here. He's set to face former ROH world titleholder Jay Lethal, who is the fourth-longest reigning champion in this wrestling show's 14-year history (427 days). Only Samoa Joe, Nigel McGuinness, and Bryan "Daniel Bryan" Danielson are ahead of him.
Well, Rhodes is very much looking forward to this match with Lethal at Final Battle, so much that he says it's bigger for him than WrestleMania. He noted it's about proving "prove naysayers and WWE wrong" in a recent interview with Channel Guide Magazine.
"Final Battle, I'm not lying, is bigger than what WrestleMania was to me. Maybe because I'm out there in my own skin. Maybe it's because I have cultivated my own brand now. Maybe it's because the best revenge in the world is success. Maybe I want to prove naysayers and WWE wrong. I found I stopped focusing on the negative, which, especially in this modern day of social media, is hard to do. I'm driven by the positive."
It's great to see that Rhodes is anticipating his ROH debut and has a chip on his shoulder. Clearly, his time in WWE didn't go as planned and he wants to prove anyone who ever doubted him wrong. We'll see how that translates on Friday night.
Cody Rhodes vs. Jay Lethal will join seven other scheduled matches for Final Battle. This includes a Four Corner Survival Match for the ROH TV Championship and Adam Cole vs. Kyle O'Reilly for the ROH World Championship.
More from Daily DDT
This article originally appeared on