Chris Jericho Trolled Sin Cara by Wearing His Mask on WWE Raw (Photo)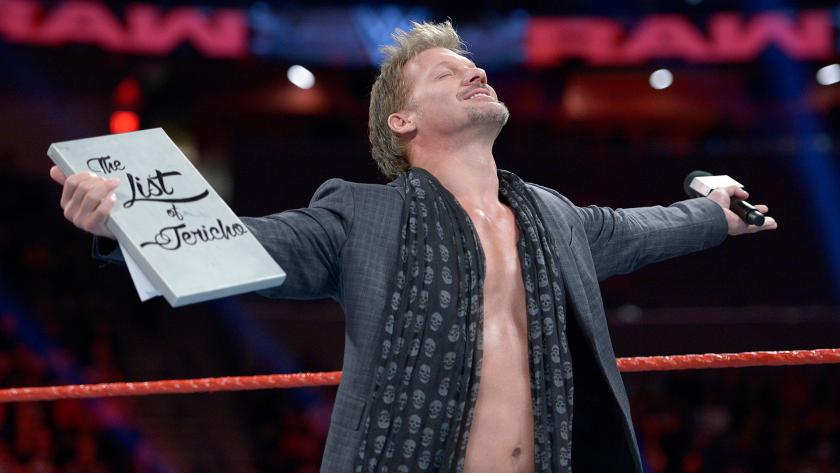 Chris Jericho, who has trolled everyone before, just pulled off his biggest one yet.
About two weeks ago, we noted reports of Chris Jericho and Sin Cara having gotten into a fight during WWE's United Kingdom tour. This led to more details coming out, along with punishment for Cara. The altercation isn't something WWE would ever confirm, but based on all the reports about this, it seems very much true.
Well, on Monday's episode of Raw, Jericho found a way to troll Cara.
The main event saw Kevin Owens vs. Seth Rollins in a No Disqualification match for the WWE Universal Championship. Chris Jericho and Roman Reigns were also banned from ringside. Of course, since it's a bout of this stipulation, it means there's nothing stopping Jericho and Reigns from interfering. That would be the case when in the final moments of the match, Y2J came out through the stands. However, he did so by wearing a mask eerily similar to one that Sin Cara would wear.
That's just genius of Jericho. He could have just been in a hood or any other mask. But a Cara one out of everything else available? It's a fantastic trolling of the luchador, probably meaning their backstage feud is far from over. On the other hand, Jericho may have just been playing to the reports of his altercation and wanted to give everyone a laugh, which would also be hysterical.
As for Jericho's role in that match, he cost Rollins his latest attempt at the Universal Championship. It might mean his battle with Owens is postponed and could lead to a match with the Ayatollah of Rock 'n' Rolla soon, potentially at Roadblock. They have faced off a handful of times before, but that's where it seems like this is going.
Score one for Chris Jericho.
This article originally appeared on