Chris Jericho Should Be the Next WWE United States Champion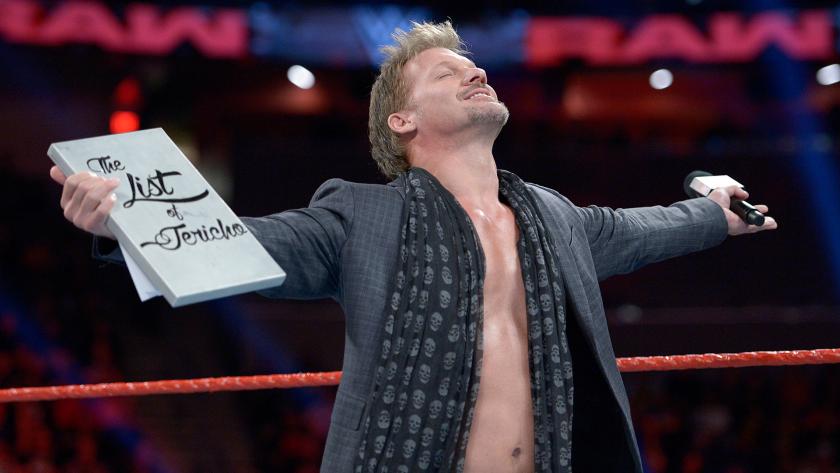 With his recent run and his alliance with Kevin Owens, Chris Jericho needs to win the United States Championship from Roman Reigns at WWE Roadblock.
After struggling for the first few months of The Brand Extension, Monday Night RAW has begun to pick things up in regards to their show. RAW has strongly capitalized by using a big four in their main storyline picture. These men are Kevin Owens, Seth Rollins, Roman Reigns and Chris Jericho. They all have very much stepped up their game and their work has really helped RAW begin to close the gap with Smackdown Live. Their recent feuds have really make RAW when they are on must-watch.
While Kevin Owens and Seth Rollins has been the primary feud on RAW, Jericho and Reigns have also been getting involved. Jericho, who is Kevin Owens' best friend, has helped Owens retain the Universal Championship multiple times.
Roman Reigns, who is the former Shield brother of Seth Rollins, has seemed to reconcile with Rollins, helping him in his feud with Owens and Jericho. All four men last Sunday put away their differences to be members of Team RAW to defeat Smackdown Live.
After being down 4-2, Rollins and Reigns did all they could to win for Team RAW. The duo was able to eliminate Shane McMahon and AJ Styles before both men would fall to The Wyatt Family. The next night of RAW, Owens and Jericho blamed Reigns for the loss.
With this in mind, Chris Jericho needs to win the United Championship from Reigns at Roadblock. Jericho has once again reinvented himself with the List of Jericho and his interactions with Kevin Owens are hilarious.
Jericho could have been the MVP of RAW over the last few months with his ability to really develop storylines. Him winning the United States Championship would be a nice reward for Jericho to have after months of helping put over talent.
Jericho being United States Champion would also help make Owens and Jericho the most deadliest alliance as they would have possession of both singles titles on Monday Night RAW. Jericho and Owens would become the powerhouse on RAW and would really strengthen their argument of the best tandem on Monday Nights.
Roman Reigns does not need The United States Championship, he would be better off feuding with other stars such as Kevin Owens and Braun Strowman. Jericho, on the other hand, could really help develop some of the newer stars on RAW with The United States belt like Sami Zayn and Cesaro.
The tandem of Jericho and Owens could be the United States and Universal Champion going into WreslteMania season. Matchups at the big dance involving Seth Rollins and a returning Finn Balor would make fantastic matches at 'Mania for Owens and Jericho.
With Chris Jericho showing once again that he is the Best in the World at what he does, he should be rewarded with The United States Championship. With an ability to develop stars, Y2J could make this fading championship relevant once again.
This article originally appeared on