Chris Jericho Revealed Who Created 'The List' for WWE Raw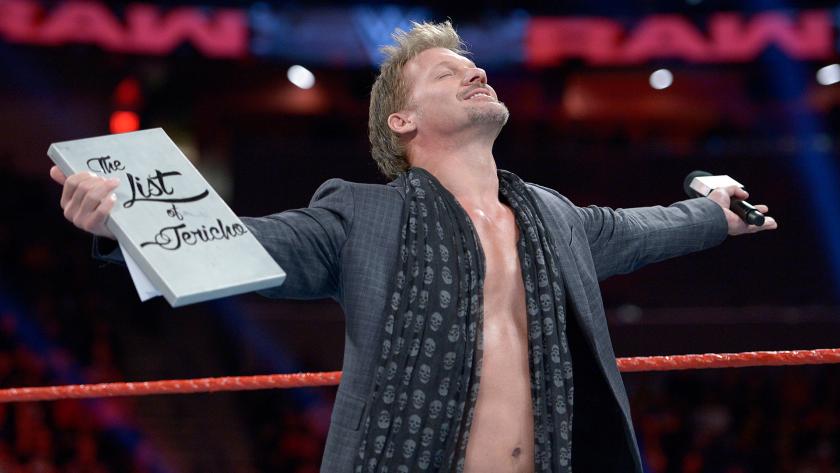 Chris Jericho revealed the origins of the popular "The List", but who came up with the idea isn't who you would expect.
WWE Raw has been a struggling show throughout the fall and finding a positive throughout any of the programs is difficult. However, the one concrete positive has been Chris Jericho, who is doing some of the best work of his long career. This has been as a heel since the weeks leading up to WrestleMania 32.
Over the past six weeks, Jericho's "The List of Jericho" has become a focus of Raw, and arguably the most popular thing on the show. It's a testament to not only what he has done, but also how a list on a clipboard is getting better reactions than the entire roster.
Y2J recently appeared on The LAW podcast and spoke about how "The List" got developed. For those hoping it was him, though, it was actually a former Ring of Honor star, one that has been working with WWE for a while (h/t Uproxx for transcription).
"So what happened was the gift of Jericho and I wish I could take credit for saying I came up with it but Jimmy Jacobs, who has become a writer in WWE, his name is Chris Scobille but his wrestler name is Jimmy Jacobs, no stranger to anybody who is a fan of Ring of Honor or any of those big independent companies. He said I've got this idea of the List of Jericho and you put a couple names on it. Oh yeah, that's a great idea and we did it.
Jericho would continue with how this idea gained steamed in the weeks afterward. Vince McMahon being upset with "The List" also got discussed, and how it's over with more than half the roster.
"The List" has been a successful creation for Raw. If McMahon wants to make his Superstars more popular than a piece of paper on a clipboard, though, he'll need to reevaluate the organic process of getting something over.
This article originally appeared on