Cesaro Tweets He's 'Tired of it' During WWE Raw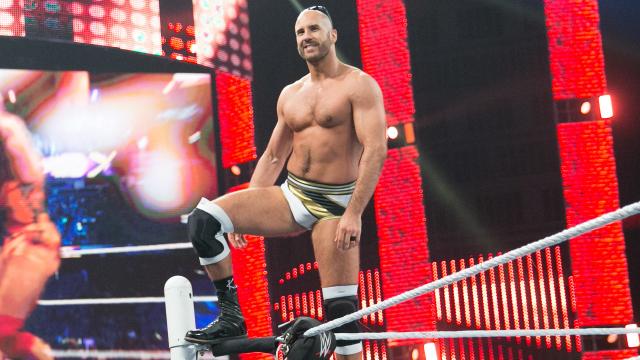 Does a cryptic message mean Cesaro is leaving WWE?
After he and Sheamus failed (yet again) to capture tag team gold, Cesaro took an unusual approach in venting his frustrations:
Cesaro has never been known for his mic skills, but his in-ring ability and surprising strength more than make up for it. That being said, Cesaro has never publically trashed the WWE in a non-kayfabe way so this tweet has many fans wondering if there is a deeper meaning.
First and foremost, is he "tired" of coming up short in regards to championship pursuits? Dave Meltzer commented in 2015 about how the WWE mishandled the former ROH star's numerous character shifts:
"[Cesaro] was on the verge of big things with fans getting behind what they expected would be a babyface turn…Then it fell apart. They did a heel turn to put him with Paul Heyman, and apparently figured that enabled them to not give him wins at all since Heyman was with him…but he'd stay over…this was before his big babyface turn fell completely apart and the turn was forgotten about"
The Swiss Superman hasn't held tag team gold since his run with Tyson Kidd in early 2015. He has gone through so many changes since Kidd was forced to end his WWE career due to injury that his accomplishments seem to have vanished as well.
Another possibility is that Cesaro is fed up with the lack of push he receives from WWE and wants to move on. The Sheamus/Cesaro pairing never made much sense to me and seems like the WWE way of putting them both on TV without having to give either man a title shot in singles competition.
Cesaro is a talented wrestler and I sincerely hope the WWE doesn't let him slip through their fingers as they did with Cody Rhodes. Both Mick Foley and Stone Cold Steve Austin are big fans of what Cesaro brings to the company and I hope their influence is enough to keep him around.
This article originally appeared on