WWE stars react to Brock Lesnar's return to UFC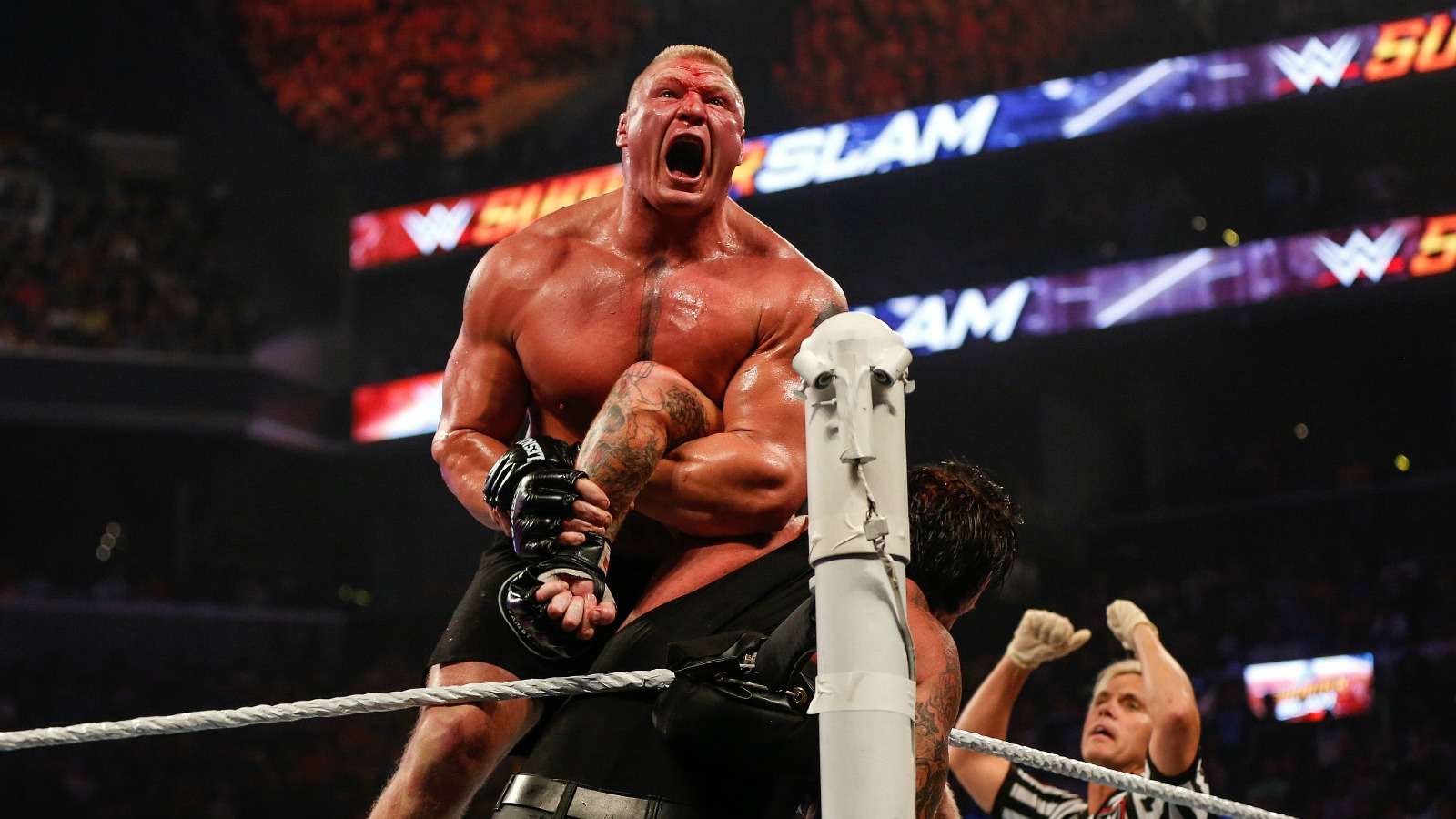 UFC dropped the stunning news Saturday night that former heavyweight champion Brock Lesnar will return to the octagon July 8th at UFC 200 against an opponent yet to be named. Lesnar last fought in 2011, and said a year ago that he was "officially closing the door on MMA" when he re-signed with WWE, but WWE announced that Lesnar "has been granted a one-off opportunity" and will return to WWE the following month for SummerSlam.
Lesnar hasn't made an appearance for WWE since he beat Dean Ambrose at WrestleMania 32, and it remains to be seen how he'll be used at SummerSlam – but WWE stars are pumped for UFC 200.
I'll fight BROCK……. In a ring or octagon I don't care.

— Rusev MACHKA (@RusevBUL) June 5, 2016
Awesome! Go get em Brock! https://t.co/rpnwfg96LX

— John Layfield (@JCLayfield) June 5, 2016
Fan. Bleeping. Tastic! 🤑 https://t.co/2wd4DtwEO6

— Renee Young (@ReneeYoungWWE) June 5, 2016
Let's be realistic & not overthink the Brock/@ufc biz. If Lesnar grabs a big payday, he's happy. Happy Brock is good for @WWE. Everyone wins

— Jim Ross (@JRsBBQ) June 5, 2016
No reason for @BrockLesnar to leave @WWE to do a @ufc fight. None. Smart of @WWE let Brock do his thing. It's all about the money for all.

— Jim Ross (@JRsBBQ) June 5, 2016