Brock Lesnar Enters the 2017 WWE Royal Rumble (Video)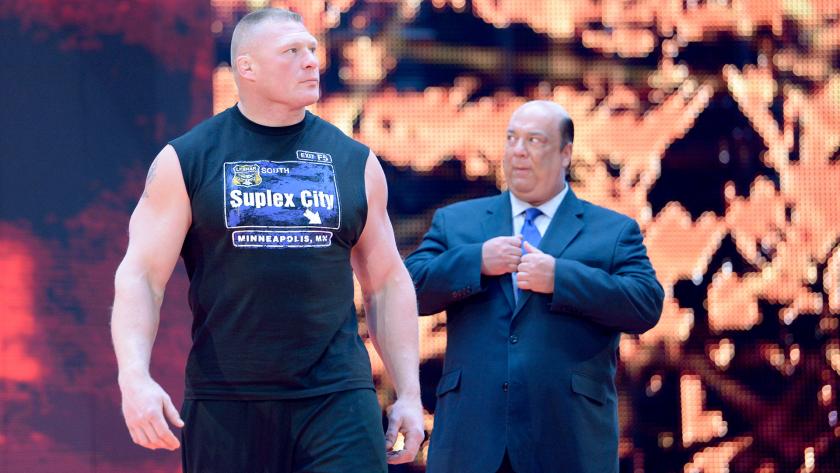 Brock Lesnar, per Paul Heyman, will be in the 2017 Royal Rumble match.
Brock Lesnar is coming off one of his quickest defeats ever after Goldberg crushed him in 86 seconds at WWE Survivor Series. We haven't seen Lesnar since, and probably won't until WrestleMania 33 season.
On the Raw after Survivor Series, Goldberg announced that he would be in the 2017 Royal Rumble match. This made him the first participant in the 30-man match, which will headline the Alamodome show. WWE has 60,000 seats to fill, so big names are likely to be flooding San Antonio, TX in January.
Well, we can add one more person to the Royal Rumble match. Paul Heyman spoke in an interview on Raw, and announced that Lesnar would be part of this illustrious bout at the pay-per-view of the same name,
What reason did @HeymanHustle give for @BrockLesnar's loss to @Goldberg? "We screwed up!" #RAW #SurvivorSeries pic.twitter.com/VGUdRHnTXy

— WWE (@WWE) November 29, 2016
Lesnar joining the Royal Rumble doesn't come as a surprise. He is likely to continue his feud with Goldberg, especially after joined the match. This means these two are pretty much destined to go head-to-head during it, and will likely have one of the biggest moments of the evening. If anything, they may eliminate each other from the match. This would then set up more to come at WrestleMania 33, likely one last matchup between the two sides. It wouldn't main event the show, but would be a formidable middle-of-the-show match.
The other 28 men have yet to be announced, and probably won't be for a while. Goldberg and Brock Lesnar are likely in already because they rarely make appearances and are coming off a heavily talked about main event. Getting the build going for a 60,000-seat arena doesn't hurt either as WWE has plenty of marketing to do for this massive venue.
More from Daily DDT
This article originally appeared on