Braun Strowman Absolutely Destroyed James Ellsworth at WWE Survivor Series (Video)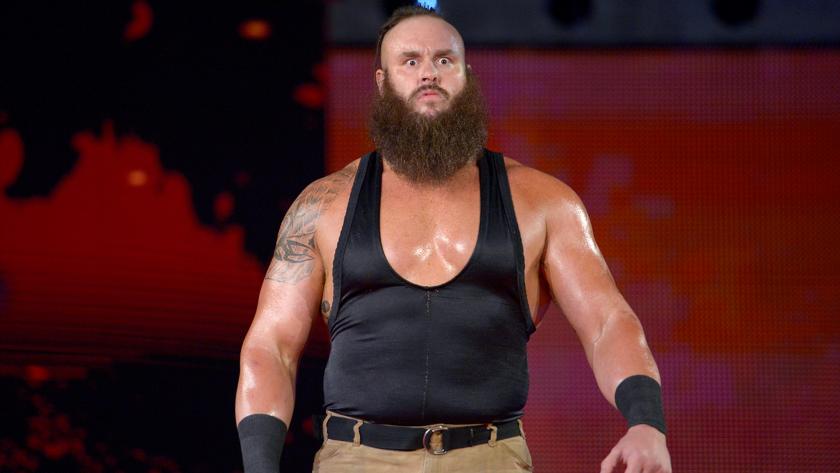 Braun Strowman may have ended James Ellsworth with this toss.
Braun Strowman seemed to be the "wild card" of the men's Team Raw at WWE Survivor Series. His size, dominance, and push seemed to set him up as a possible force for this match. This resulted in one elimination, which happened after AJ Styles and Dean Ambrose brawled. A running powerslam took out Ambrose for SmackDown.
Well, after this, Strowman's leg got held by James Ellsworth, who was laying under the ring. This resulted in a count-out elimination for the Mountain of a Man. This infuriated Strowman, who attacked Ellsworth around the ring.
When the two reached the stage, Strowman picked up Ellsworth like a rag doll and threw him off the stage. He landed through a table as the Air Canada Centre exploded.
That's definitely a way of christening WWE's latest Superstar.
It seemed early to eliminate Strowman, but the resulting antics made up for it. This provided a wild moment to show off how the former Wyatt Family member is this menacing, monster heel that will be threatening the Raw brand. We'll see if there's fallout from this on Monday.
As for Ellsworth, he'll probably show up in pieces on Tuesday's episode of SmackDown. Could there be some sort of storyline made out of this decimation?
This all took place in what looks like an intriguing elimination match at Survivor Series. Braun Strowman got his moment while Ellsworth, SmackDown's mascot, had his night end in a highlight.
This article originally appeared on