Booking Cesaro and Sheamus' Path to WWE Raw's Tag Titles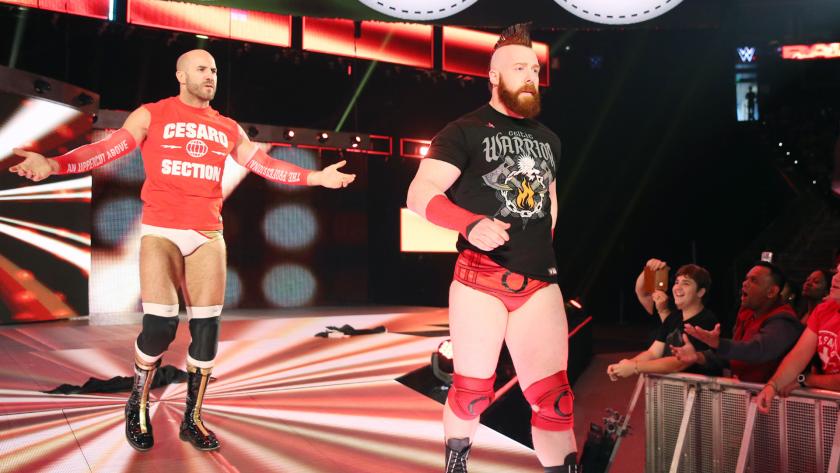 Cesaro and Sheamus are lined up to have their shot at Raw's Tag Team titles come Hell In A Cell. However, is it the optimal way to book them?
Cesaro and Sheamus took each other to their limits in a Best of Seven series. Neither men could come on top of the other as the series ended in a draw.
Following the events, Raw GM Mick Folley put them together as a tag team and promised them a shot at the Raw tag titles. After the events of last Monday, we now know that the duo will face the New Day for the tag titles at Hell In A Cell.
The idea of two relentless partners has perhaps been overdone in the WWE. Regardless, Cesaro and Sheamus have managed to make it work so well. They are an entertaining duo and certainly don't lack anything when it comes to wrestling skills. If booked properly, their climb to the top spot of Raw's tag division will be the story of the year. Their hunt for the tag titles can dictate a major portion of Raw if done properly.
As entertaining as Cesaro and Sheamus are, they should not dethrone New Day come Hell in a Cell. The reason is simple. This story is yet to reach its climax. There is still so much untapped potential in the relentless partner gimmick. They need to make life miserable for each other for a little longer until they join hands to make it work.
Moreover, if a team with zero chemistry like Cesaro and Sheamus manage to knock off the champions, what kind of story are we telling here? The New Day is the tag champions of the Raw roster. For a major portion of their 400-plus day reign, they were the tag champions of the entire WWE roster. Now, that is no silly accomplishment. They are a goofy act but regardless, are a vicious trio that has excellent chemistry and team spirit.
If a team like Cesaro and Sheamus comes in and defeats this dominant trio out of the blue, what does it tell the WWE Universe? That all those who tried to defeat the New Day prior to them were not up to the mark? Even formidable duos and longtime tag teams like The Club or Usos were not up to it? This is why Cesaro and Sheamus need to take a loss at Hell in a Cell.
The better booking option for these two would be to take the loss and end up at the bottom of the tag division. They can then continue to work their way up by beating low rung teams like Golden Truth and The Shining Stars. WWE can have The Club to be built up as a formidable heel duo in parallel and even have them dethrone the tag champions. A feud involving two babyface teams won't generate as much interest as a feud between The Club and the team of Cesaro and Sheamus.
Moreover, the New Day is even closer to breaking Demolition's tag title reign record. There is no reason why they shouldn't be allowed to do this either. Once New Day breaks the record, they can eventually drop the belt to The Club. Then, creative can take many directions with New Day and can even end the stable if the time is right. Cesaro and Sheamus can also continue to win matches as an agitated duo. Once they become the No. 1 Contenders, they need to get brutally attacked by The Club.
That should be the turning point for this talented duo as they realize they need to stick together to reach their final goal – the tag team titles. Working as two individual powerhouses will not be enough to defeat the duo of Gallows and Anderson, though. This could lead to Cesaro and Sheamus agreeing to work together to take out the former NJPW Tag Team Champions. They can eventually hand them the tag titles at the Grandest Stage of Them All. This would make the moment worth the wait and make it every bit special.
A scenario like this makes better sense in the long run. Cesaro and Sheamus don't just come in and best the champs. The fans can connect with their story better this way as they work their way up the tag division. They will see how these two struggle to make it work as a team. Finally, fans will witness these two evolving into a great tag team unit that can rule the division.
This article originally appeared on