Bobby Roode enters with live choir at NXT Takeover: Toronto (Video)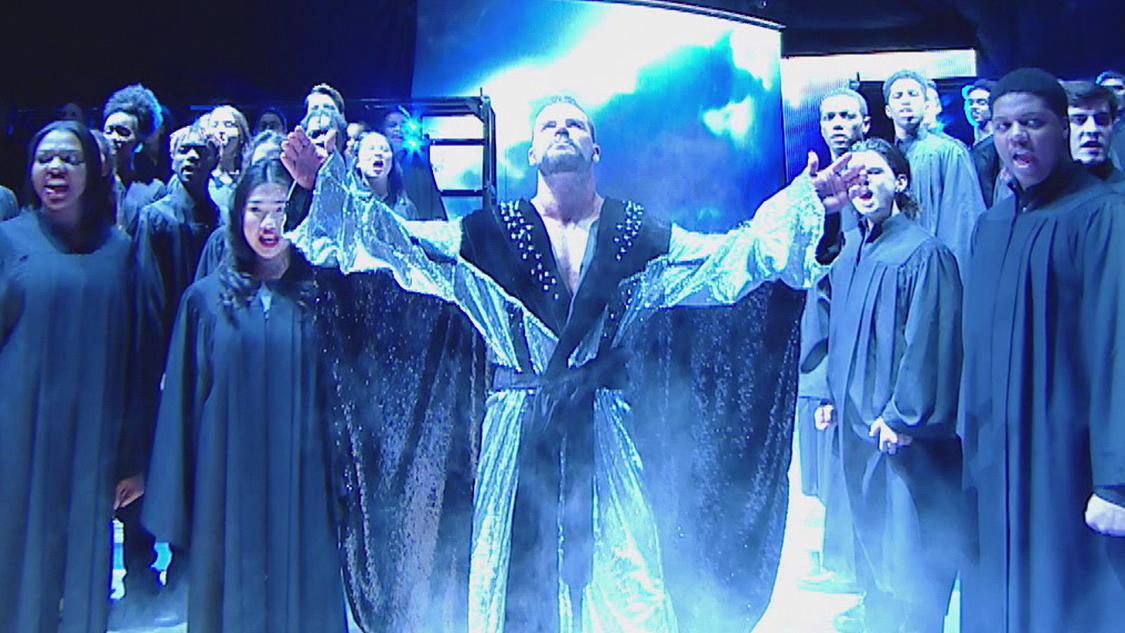 Bobby Roode entered NXT Takeover: Toronto with a choir and it was, shall we say, glorious.
There can be some heated debates about who has the best entrance music in WWE at the current moment.
Few are better than Bobby Roode's "Glorious" theme song. It's definitely nonsensical to not include Roode's theme song in a debate. It's fantastic. It has been since his NXT debut.
Roode's entrance as a whole was just as good as the theme song itself on Saturday night in Toronto. It even included a choir, which was a wonderful touch.
You can watch the glorious arrival of Roode on Saturday night below.
If you had to rate this entrance on a scale from 1-10, it would probably be a 12.5 at the very minimum because it's awesome. Between the choir, the Ric Flair-ish robe for Roode and the crowd singing alone, it's going to be hard for anyone to top this entrance on Saturday (or Sunday) night.
As for Roode's match at NXT Takeover: Toronto, The Glorious One was one his way to the ring to face "The Perfect 10", Tye Dillinger. The duo teamed up for annual Dusty Rhodes Tag Team Classic in the weeks leading up to the Takeover event, but were eliminated by Sanity in the first round of the tournament, which led to them facing each other on Saturday night.
It's a homecoming for both stars. Both are Canadian-born wrestlers, and more so for Roode, who is originally from Scarborough, Toronto, Canada, while Dillinger is from St. Catharines, Canada.
Dillinger may be a perfect 10, but Roode is the most glorious star in the business today. If the entrance from Roode is any indication of what the match brings on Saturday night, the Toronto crowd should be for quite a show.
This article originally appeared on