AJ Styles Wants to Face Shawn Michaels at WWE Royal Rumble 2017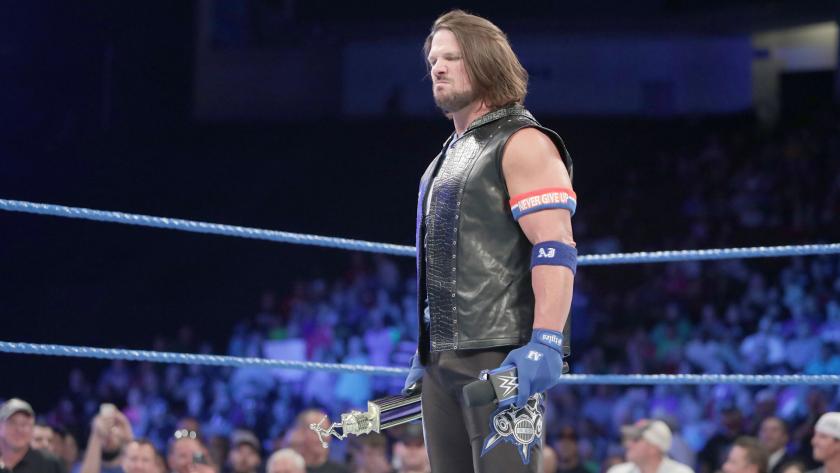 AJ Styles has an idea of who he wants to face at the Royal Rumble, but can it happen?
AJ Styles is about six weeks into his first WWE World Championship reign and has already successfully defended it twice. The first time saw him defeat Dean Ambrose on an episode of SmackDown, and then beat The Lunatic Fringe and John Cena at No Mercy. Styles is currently feuding with the former for the belt again.
However, for a future program, there had been a strange, unconfirmed rumor from Four3Four.com about Styles having one with Shawn Michaels at WWE Royal Rumble 2017. This show is returning to the Alamodome in San Antonio, TX for the first time in 20 years, meaning WWE has to sell out about 60,000 seats. Obviously, it's not a guarantee to happen, but a match like Styles vs. HBK could help this, along with the traditional Royal Rumble Match.
In a recent interview with Sports Illustrated, The Phenomenal One discussed potentially facing Michaels at the Royal Rumble and seemed open to it.
"I would love the opportunity to wrestle him. I'd love to learn from him, but who's to say if that's going to happen. Right now, it's all speculation and rumors that I'm finding out like everyone else is, but man, what a match that would be."
There has been nothing on WWE TV done to indicate a Styles vs. Michaels match will happen. If anything, the former D-Generation X leader has stated many times that he is retired and will not wrestle another match. He did return to the ring at WrestleMania 32, though, but for a brief spot with The League of Nations.
AJ Styles vs. Shawn Michaels ever happening would be surprising. If it did take place, how much would the latter have left in the tank for a match at 51-years-old?
This article originally appeared on