AJ Styles Comments on Potential WWE Match with Undertaker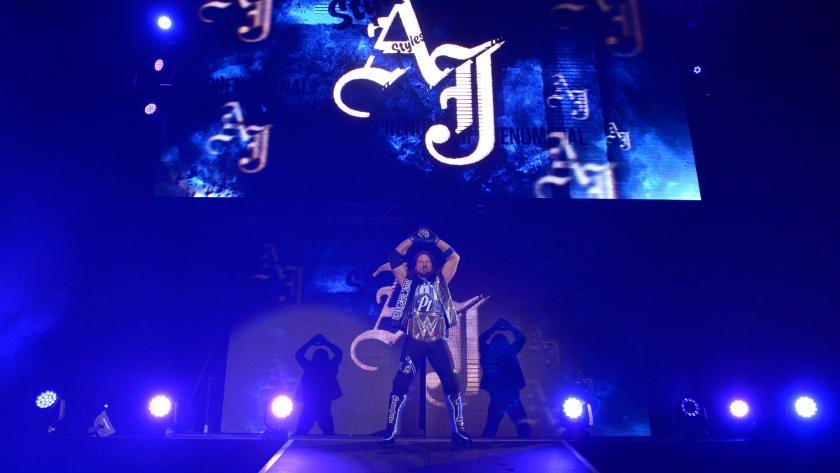 What did AJ Styles have to say about potentially facing the Undertaker in a recent interview?
AJ Styles' name has been mentioned plenty of times for "dream matches". We saw him face John Cena in a series of entertaining matches in the summer, and even say he wants Shawn Michaels at the 2017 Royal Rumble. While that remains unlikely, it still won't stop fans from whipping up ideas for who Styles should face on one of WWE's biggest stages.
Well, more talk is starting about another "dream match" scenario. This time, it's Styles and the Undertaker, which the Wrestling Observer Newsletter reported is a possibility about one week ago. It should be noted that WON's report didn't guarantee a Styles vs. Undertaker match would happen, given the latter man's recovery from hip surgery.
Word of that seemingly got to the Phenomenal One in a recent interview with Planeta Wrestling, which took place during WWE's European tour. He kind of danced around the question, but seemed into it.
"It may be a dream match for The Undertaker," Styles replied. "More importantly, is it a dream match for the WWE Universe? If they want Undertaker, AJ Styles, I say we give it to him."
The full interview can be seen below.
Undertaker vs. Styles would potentially grace the Alamodome at the 2017 Royal Rumble. The show is already taking shape with Brock Lesnar and Goldberg scheduled to be in the Royal Rumble match. However, no singles bouts have been scheduled as of this writing, leaving room for the former TNA star to compete. There will probably be at least one of the world titles on the line too, further leaving a spot open.
In our most recent WrestleMania 33 card projections, we noted how a potential Styles vs. Undertaker match could lead to a retirement bout for the Dead Man at the Show of Shows. He could face John Cena, who would be gunning for his 16th world title. He'd pull that off and send Taker home in the process. It's one of many potential scenarios if this match with the 39-year-old even develops.
So, would you be down for Undertaker vs. AJ Styles?
This article originally appeared on