4 Predictions for WWE SmackDown Live: Dec. 6, 2016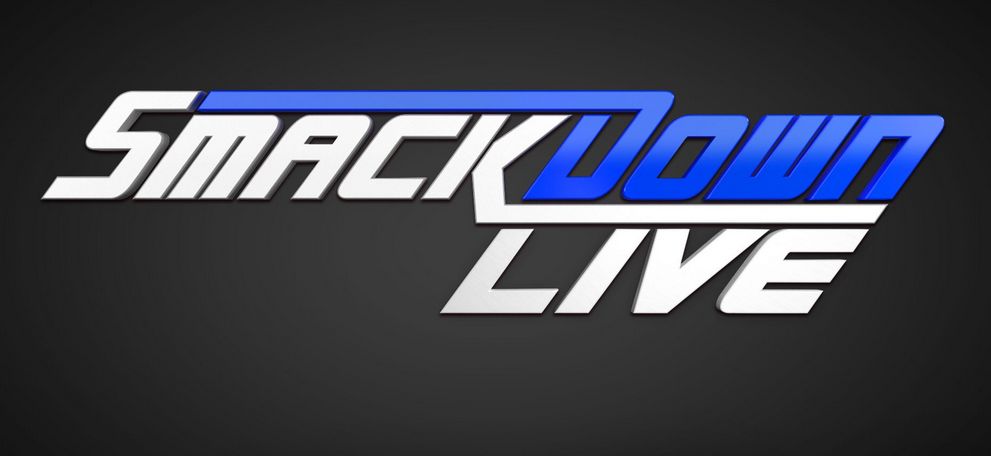 After a thrilling TLC pay-per-view on Sunday night, what direction will SmackDown Live head in now?
This past Sunday night in Dallas, Texas, SmackDown Live's exclusive pay-per-view TLC did not disappoint. After a thrilling card overall, the crowd was on their feet as they chanted the ever familiar 'this is awesome!' chant, which roared throughout the arena. To much of the WWE Universe's surprise, in the main event, James Ellsworth turned on Dean Ambrose. The Lunatic Fringe had fallen from the ladder on to two tables placed outside the ring. Ellsworth had pushed the challenger as he was merely inches away from gaining the WWE World Championship for the second time in his career.
Styles reentered the ring after being elbow dropped from Ambrose onto the announcer's table just a few moments prior. Though he has not done it in pure fashion, Styles has held the title since Backlash, where he last defeated Ambrose one-on-one for the title. Now that the Ambrose-Styles feud appears to be over, who will be next challenge for the WWE World Champion? Will a new challenger emerge this week?
Multiple other feuds came to a close as well this past Sunday at TLC. Carmella and Nikki Bella ending things as Bella came away with the victory in a No Disqualification match. Bella now appears set to feud with Natalya after the events that had occurred. The Miz was also successful in retaining his Intercontinental Championship at TLC. He was able to climb the ladder the grab the title while defeating the Show-Off, Dolph Ziggler in the process. Miz utilized a low blow at the top of the ladder to toss Ziggler to the floor. What may be in store for this week's episode of SmackDown Live?
WWE World Championship Fallout
Fans were left in shock after James Ellsworth, the man that Dean Ambrose had taken under his wing over the past few weeks, betrayed his so-called friend. Ambrose had ascended to the top of the ladder, only to have Ellsworth knock him off. There will be some sort of explanation for the events that has occurred, but where exactly will it lead to? The Ambrose-Styles feud has seemingly concluded, so WWE will need to find a new challenger.
Ellsworth is owed a championship opportunity after defeating Styles in a ladder match, where he also received his SmackDown Live contract. With that being said, Ellsworth will be granted his opportunity tonight on SmackDown. Ellsworth being the one that helped The Phenomenal One to retain the title,he will have his shot once more. He had said on Talking Smack that he believes he truly has Styles' number. Though Ambrose and Styles are done with one-on-one competition, perhaps he will be added  to the match to make it a triple threat.
Alexa Bliss Celebration
In another shocking turn of events, Alexa Bliss was able to win the SmackDown's Women's Championship and secure her first major title of her career. She was able to defeat the overwhelming favorite, Becky Lynch. Lynch, of course, was the inaugural SmackDown Women's Champion, when she won it at Backlash. She had held the title since Backlash back in September. This is one feud that is not yet finished on Tuesday nights. Lynch will seek her rematch, but when?
Bliss was the one able to finally defeat Lynch, by putting her through a table on Sunday night. She did not have to pin  the now former champion in order to win the title. I would not be surprised if Bliss' title reign is relatively short lived. Bliss could hold it for a couple of weeks and defeat a few others in the ring, but she will eventually lose to Lynch. This would give Lynch an opportunity to have two title runs under her belt, as both Sasha Banks and Charlotte Flair of Raw now have three championship reigns in their respective careers. Lynch has to keep up.
The Miz Comments on His Victory
Miz did it once again. He retained his Intercontinental Championship at TLC in a ladder match against Dolph Ziggler. Ziggler certainly has not had the best of luck in recent months as, the Champion, has found more and more creative ways in which to defeat him. This will have been the final time these two face off for now. Though Miz will be reluctant to comply, SmackDown will need to find a new number one contender for the IC title.
Who will be next to challenger for Miz's Intercontinental Championship? Two contenders which seem ready for a shot at the title are Baron Corbin and Kalisto. These two fought at TLC in a Chairs Match. Corbin was victorious after hitting his finisher, The End of Days on a pile of chairs. This rivalry does not yet appear to be over. Corbin first attacked Kalisto over the summer, because he claimed he had cost him his shot at Miz's IC title. The Lone Wolf then cost Kalisto his chance at the same championship at Survivor Series. Perhaps, a No. 1 contender's match will be in order in the coming weeks.
TLC Fallout Cont.
After Carmella was defeated by Nikki Bella in a No Disqualification Match at TLC, she had revealed who it was that attacked Bella at Survivor Series. The injury rendered Bella unable to compete in the in the elimination match against Team Raw. Natalya, conveniently took Bella's spot in the match. Look for the Fearless One in confronting Natalya on Tuesday night.
New SmackDown Tag Team Champions were crowned at TLC as well this weekend. The Wyatt Family, Bray Wyatt and Randy Orton were able to defeat the champions, Rhyno and Heath Slater. An RKO out of nowhere was the ultimate undoing for Beauty and the Man Beast, as Rhyno was then pinned 1-2-3. Slater and Rhyno will be owed a rematch, though it is likely we will see American Alpha put into the title picture in the very near future. I would not be surprised if Slater and Rhyno invoke their rematch clause for next week.
Another feud that will likely ignite further either this week or the coming weeks, is that of Apollo Crews and Curt Hawkins. The two were involved in a 10-man tag team match during the pre-show of TLC. These to have minced words in recent weeks and appears to be headed for something much larger. With what SmackDown Live has been able to do with developing feuds since the brand split, I have no worries about them trying to make a compelling rivalry between these two in the weeks to come.
This article originally appeared on