3 Ways to Elevate WWE SmackDown's Tag Division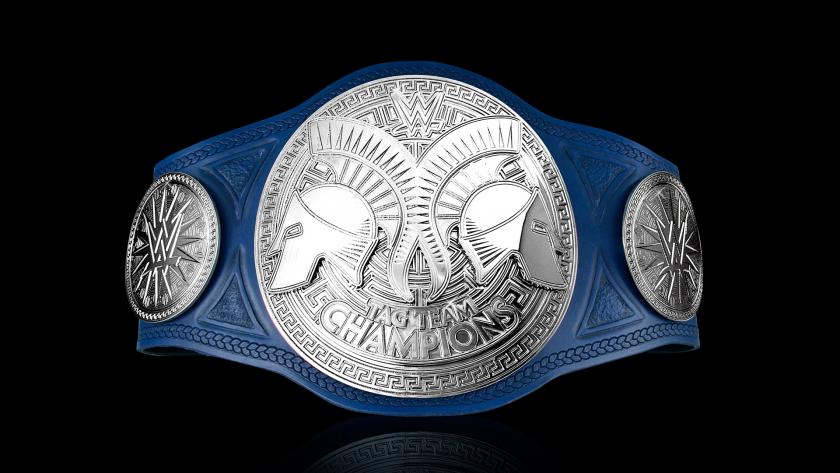 A look at three possible ways to elevate the tag team division on SmackDown Live to create more credible teams and stars.
Raw and SmackDown will lock horns during this year's Survivor Series as the men's, women's, and tag team divisions will all go head to head. To make it even more fun, all these matches would be traditional elimination matches. While, most of the matchups look intriguing on paper, the tag team elimination match stands out the most.
No, we don't mean that in a good way. The men's teams and women's teams are both evenly matched. There are credible stars on both sides. However, when it comes to the tag team match scene, things are rather uneven. The Raw tag team division is filled with up and coming stars with loads of momentum behind them. On the other hand, SmackDown's 5 teams have little to offer to the table.
Raw has the New Day which will soon go down in history as one of the greatest tag teams. Then there is Enzo and Cass. Cesaro and Sheamus don't need credibility as a tag team to remain relevant in this match. Even the Club is more intimidating than most tag teams on SmackDown's side. The only afterthought on team Raw would be the Shining Stars.
On the extreme end of this, we have team SmackDown. The champions Heath Slater and Rhyno have lost a ton of momentum. American Alpha has gone ice-cold. The Usos still remain relevant as heels but lack the 'it' factor going into Survivor Series. Breezango is still in its budding stages and Ascension is just trying to ascend and get somewhere. You don't have to be a rocket scientist to identify the imbalance between the two rosters here. Here are three ways to learn from this and improve the SmackDown tag division after Survivor Series.
3. Breezango
It doesn't matter how horribly they have been booked, Breezango has potential. The accidental pairing of these two characters could produce a real gem if creative would allow them to express themselves more often. Fandango is always fun to watch and Tyler Breeze is full of charisma. Their backstage vignettes have been really funny as well.
Most recently, they have taken on a new gimmick called the fashion police. Breezango resembles stripper police costumes regardless. However, they have managed to play this angle with so much charisma that it is rather fun. If they are allowed to run with the angle, this will be like the dashing Cody Rhodes issuing paper bags to the crowd. In a similar fashion, Breezango has been issuing tickets to people who they think aren't dressed properly.
This talented duo has the charisma and the chemistry to make this ridiculous idea work. Now, all gimmicks aside, they are solid in the ring too. WWE creative just has to run with the idea to give them a push. Give them more air time and have them knock off established teams. Continue to their feud with the Vaudevillains and have them gain some momentum. Let them knock off the Ascension. Even better, let them have a moment of glory during Survivor Series. Breezango can easily become future tag team champions eventually.
2. Random Pairings
If we look at the SmackDown roster, there are a number of talents wandering around the lower mid card. Jack Swagger is one of them. He came to SmackDown as the first trade after the draft. However, apart from a largely one-sided feud with Baron Corbin, Swagger hasn't had anything else to do.
Why not pair him up with someone else as a tag team. After all the last time WWE did this with Swagger, the Real Americans were born. Teaming with Cesaro brought out the best in Swagger and it eventually evolved Cesaro into a better performer. Why not do this again with Swagger and another superstar? Apollo Crews seems like a good choice. He hasn't had anything to do at all. Moreover, he has failed to show any signs of character development either. Why not pair these two up to form a tag team?
On the flip side, we have Kurt Hawkins. His present gimmick is doomed to fail. However, pair him up with an equally egotistical Jack Swagger and you might have something entertaining. Pair him up with a Jack Swagger who is annoyed at his team mate's ego and you have gold. Small moves like this can bring about big changes to the show's tag division.
1. The Wyatt Family
The Wyatt Family is a stable that always has 3 members or more. Erick Rowan has been injured a while ago and is still recovering. However, Wyatt now has Randy Orton on his family. The stable was at its strongest before the draft with Braun Strowman along with them. Why not give them more opportunities on the tag team front?
When the Shield was rocking the main event scene on Raw in 3 on 3 matches, Roman Reigns, and Seth Rollins were tag team champions too. Dean Ambrose was the United States champion. Obviously, Wyatt and his henchmen will not get the same kind of treatment. However, creative can easily have them target the tag team titles. Against Slater and Rhyno, they will be a compelling pair up.
Bray Wyatt himself hasn't had much success as a singles star due to creative's decisions. Why not let him partner with his monster – Luke Harper and tear the tag division apart? Slater and Rhyno are almost done for. You can't expect Rhyno to be sticking around for long now. Why not have them eventually drop the titles to the Wyatt Family? Moreover, having the Wyatts in the tag division will essentially strengthen the whole division. Imagine the kind of buzz SmackDown Live could have had if the Wyatt Family was part of the tag team elimination match.
This article originally appeared on