3 Things Undertaker Could Do in His WWE Return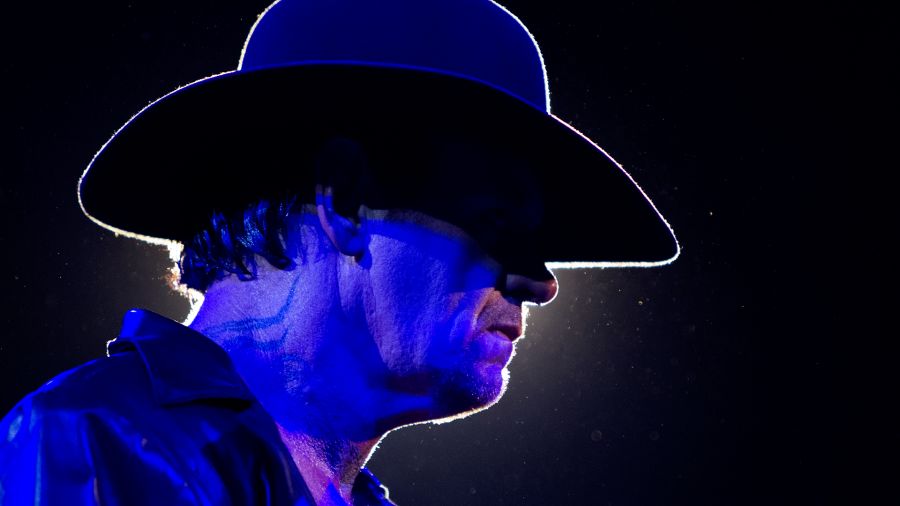 The Undertaker is widely believed to be making a return to the ring very soon. WWE should capitalize on his legendary popularity to build for their upcoming events.
The WWE Universe is going to be hearing the famous gong of The Undertaker in the coming weeks. He is rumored to be returning very soon to WWE, presumably to build-up the upcoming Survivor Series PPV. If true, this is something must WWE take advantage of as much as possible.
The Undertaker is arguably the only WWE Superstar that has the fans' undying love and devotion. No matter how bad his matches might be, no matter how old he gets, no matter how often WWE sends him out to destroy a rising star, the fans will always cheer him. Undertaker's popularity is so great that it's even likely to attract more viewers than normal, as his appearances are very rare.
With each passing year, the Undertaker's appearances become increasingly rare and more important. No one knows exactly when he's going to retire, even as rumors of such an announcement circulate ever year.
This year, we have more reason to believe the Undertaker's approaching retirement. At WrestleMania 32, he left his gloves in the ring after his match with Shane McMahon. To many, that was a sign that he's done wrestling. For many months afterward, many people were convinced that the Undertaker was well and truly retired from wrestling.
Now, with his return looming, that no longer appears to be the case. The Undertaker looks like he will not only be returning, but will also be wrestling in the foreseeable future. Footage has been released showing him looking quite healthy, even with his body being so worn down. With that in mind, it appears WWE wants him to wrestle another match. The big question now is, against whom?
This article will propose three ideal storylines for the Undertaker to proceed on when he returns to WWE…
3. Continue His Feud With The McMahons
The Undertaker/Shane feud that culminated at WrestleMania left more people scratching their heads than bowing them. The whole build-up for this match was centered on a major stipulation for either man if he lost. If Shane lost, he'd never have power over RAW. But if the Undertaker lost, it would be his last match ever.
It was never explained why, for example, Undertaker even accepted the stipulation (because according to kayfabe, no one has control over the Undertaker). Nor was it ever explained why, if Shane won, he wouldn't simply reverse that stipulation and bring the Undertaker back.
With WWE bent on building up Survivor Series, now's a good time to fix the holes in this storyline. Vince and Stephanie could have the Undertaker appear on RAW, possibly as a means of showing RAW's supremacy in the (supposed) competition between both brands.
Then Undertaker could Chokeslam Vince as revenge for putting him in that godawful stipulation. Or maybe he can also make an appearance on SmackDown to confront Shane. Either situation would be beneficial to the programs, as the Undertaker is a proven ratings mover.
2. Take Part in a Traditional Survivor Series Elimination Tag Tam Match
With his WrestleMania Streak broken, it would appear that WWE has been trying to use Undertaker as a draw for Survivor Series. This is a good idea, as 'Taker has history at the November event.
Last year, following his abduction at the hands of the Wyatts, fans speculated that the Undertaker would be in a traditional Survivor Series elimination match. That never happened, and Undertaker was instead in a regular tag team match. That was disappointing, as it would've been interesting to see the Undertaker team with more than one person.
WWE has put him with his brother Kane on many occasions, but few others have had the opportunity to rub shoulders with the Deadman as a partner in recent years.
Now is the time to change that.
Imagine the sight of the Undertaker, Kane, and two other top babyfaces (not named Roman Reigns) on the same team at Survivor Series. That would have an immediate impact on those other wrestlers' reputations, and they would be viewed as more credible athletes thereafter.
Imagine the sight of Undertaker and Kane teaming up with, say, Sami Zayn and Apollo Crews. Those two guys would become much bigger stars by teaming with the legendary Undertaker at Survivor Series.
1. Set Up His WrestleMania Feud With John Cena
This is the feud we've all been waiting for. The final high-profile opponent for the Undertaker to face at WrestleMania. For many years, fans have been clamoring to see Cena and the Dead Man face off at WrestleMania. And each year, this planned match was nixed in favor of something else.
Last year, Cena was injured and couldn't make it to 'Mania, but he's pretty healthy right now by all accounts. With all the stars aligning, now is the perfect time for WWE to plant the seeds for this epic WrestleMania confrontation.
It might be possible that Cena could make a one-off appearance on the same week that Undertaker shows up. If so, the two could have a stare-down and set things up for a future match. They wouldn't even have to do much. Just show the two of them staring daggers into each other's eyes and let fans' imaginations to the rest.
Just like that, you have a match that pretty much every wrestling fan, casual and hardcore alike, would want to see.
This article originally appeared on