3 Reasons Sami Zayn Should Defeat Chris Jericho at WWE Clash of Champions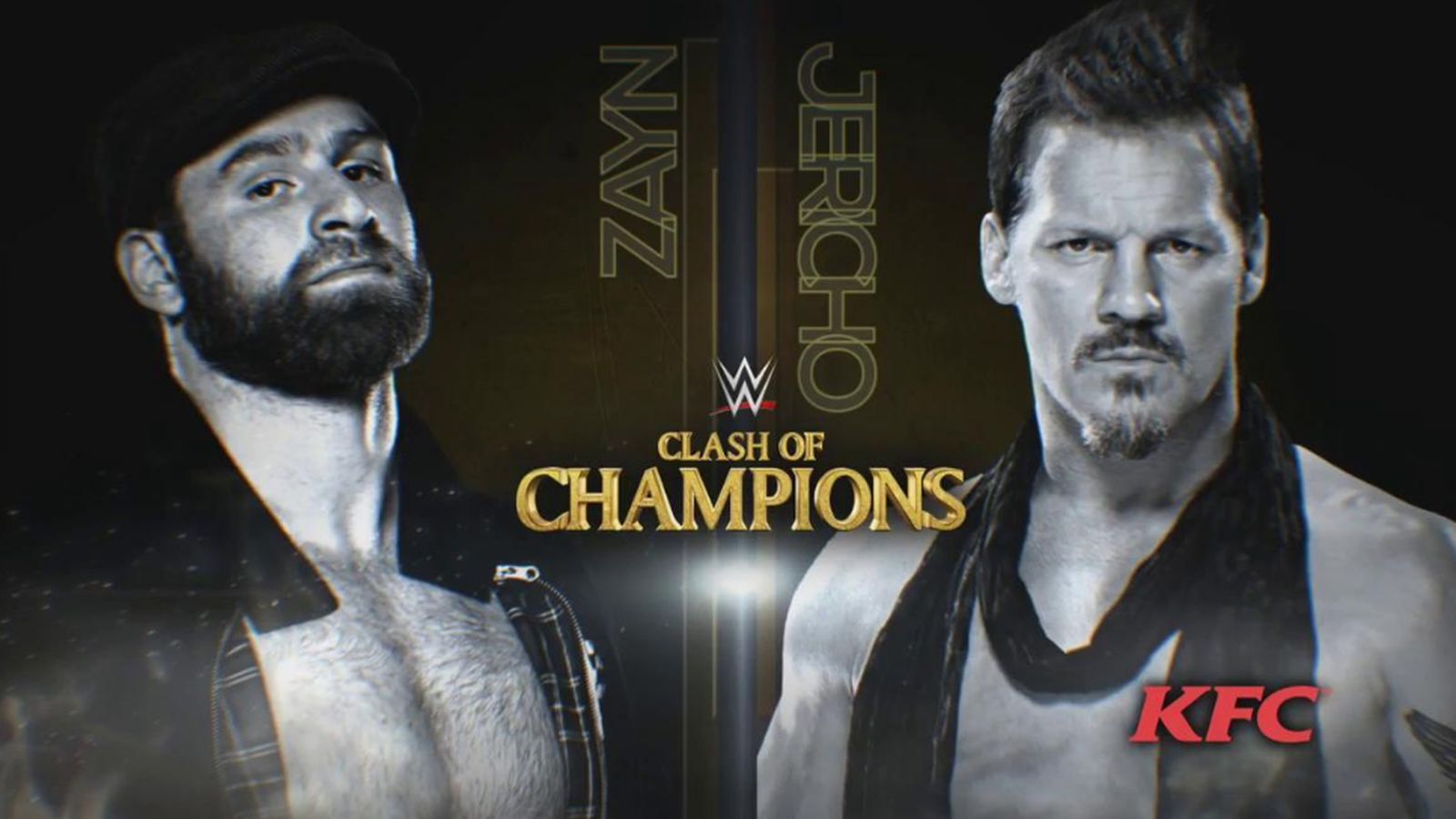 A look at why Sami Zayn should defeat Chris Jericho at WWE Clash of Champions.
Sami Zayn will battle Chris Jericho at WWE Clash of Champions this Sunday night on WWE Network.
It's the first time these two talented Canadians will meet in a singles pay-per-view match. Even though the show is called Clash of Champions, neither man is going into the match holding a title. The match is just merely a solid mid-card match to help bolster the card while WWE's Raw brand tries to present the best show possible.
The match was set up during the September 12 edition of Raw when Jericho welcomed Zayn as a guest on his Highlight Reel segment. Jericho belittled Zayn by pointing out Zayn's former best friend is Kevin Owens, who is also Jericho's current "best friend." Jericho also bragged about Owens holding the Universal Championship. Zayn warned Jericho about how Owens can't be trusted and took a chance to insult Jericho for what he has become. Jericho ended it with a cheap attack.
It was an easy way to set up the match. It also made sense for both characters since neither guy had anything else going on at the time anyway. Zayn has been without a feud for a couple of months, so seeing him working with Jericho is a good sign. Jericho is one of the better heels in WWE, which is why the company had to find a way to use him on the show as well.
As we anticipate their Clash of Champions match on Sunday, it should be a win for Zayn and if it's not, it would have to be considered a surprise. Here are three reasons why Zayn should have his hand raised as the winner at Clash of Champions.
3. Raw Needs Zayn to Become a Main Eventer
In terms of a babyface pecking order on Raw, Zayn is currently in the third spot after Seth Rollins and Roman Reigns. What's interesting about those two guys is that Rollins has just turned face after being a singles heel for a few years while Reigns is booed as much as any face wrestler that WWE has tried to push as long as they have with him. Yes, even more than John Cena.
Zayn is a true face that always acts like the good guy no matter what situation he is in. However, he's not presented as a true top guy. In order for him to get there, he has to win PPV matches like this Clash of Champions match with Jericho and they need to keep that momentum going for him later in the year as well.
It's about looking towards the future. Last week on Raw, when he was in the ring with Jericho, he confidently said that he's going to hold the Universal Title just like Kevin Owens. He said it with confidence and believability.
When WWE looks at Zayn, they have to think of him as a future Universal Champion. Whether that's later this year or next year at some point, creative needs to start booking Zayn stronger. Can Zayn win over the fans more than he already has? Yes, if he's given the chance to do so.
2. Jericho Really Doesn't Need Wins at This Point in His Career
Chris Jericho is one of the best WWE performers of all time. His 17-year run in WWE (with a couple of breaks thrown in) has seen him accomplish so much including six World Titles and a record nine reigns with the Intercontinental Title. Jericho's a terrific all around performer that is one of the best talkers ever and an above average in-ring athlete as well.
As a 45-year-old veteran, he's the oldest regular performer on the Raw brand. What's great about Jericho is that he doesn't really show his age. He's still in very good shape, he is still capable of having awesome matches with a number of different wrestlers and also is willing to put people over.
Jericho knows as well as anybody that winning matches isn't as big of a deal as some fans make it out to be. What really matters in pro wrestling more than anything else is telling a story building up a match, having a great match and using that victory to try to elevate the winner.
It makes sense to use Jericho as a guy for Zayn to beat to become a bigger star.
1. Zayn Needs Wins in Order to Face Universal Champion Kevin Owens
The best match Zayn has had on the main roster to date was his win over Kevin Owens at Battleground. It was one of the best matches of the year because they were given a lot of time, there were several great nearfalls throughout and Zayn was finally able to get the clean win. It was Zayn's first
Back on the September 5 edition of Raw, Owens beat Zayn in clean fashion because Zayn was nursing an ankle injury. Owens took advantage of that and got the victory to help establish him as the new Universal Champion.
At some point, WWE needs to realize that Owens vs. Zayn would be a great feud for the Universal Title. They have a lot of history there and as soon as you announce a match like that, fans are going to know they will deliver something very memorable.
What's the point to all of this? It goes back to the Zayn vs. Jericho match. Since Jericho is the storyline "best friend" of Owens, it makes sense that Zayn has to get by Jericho in order to get his Universal Title match against Owens whenever they want to do it. If Zayn were to lose to Jericho then it hurts Zayn on his quest to reach the Universal Title.
While WWE won't go so far as to say that Jericho is a stepping stone for Zayn, that's really what he is in this case. In order for Zayn to be seen as a top guy, he needs to beat Jericho at Clash of Champions this Sunday on WWE Network.
This article originally appeared on