3 Future Challengers for AJ Styles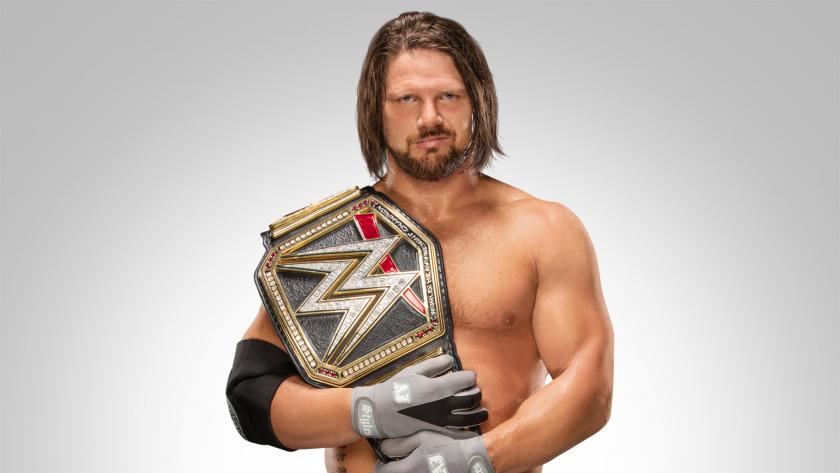 A look at three potential challengers for AJ Styles who can help to keep the buzz surrounding his WWE title reign alive.
AJ Styles is riding on a ton of momentum at the moment. The current WWE champion has defeated John Cena on multiple occasions and remains yet to be pinned by him in singles competition. He also successfully defended his WWE title against both Cena and Ambrose at No Mercy PPV.
Due to the lack of depth on SmackDown roster, Styles does not have much competition at the top. He already had his one on one rematch against Ambrose prior to No Mercy. Regardless, SmackDown creative has decided to extend the Styles vs. Ambrose rivalry to the next PPV. This past week on SmackDown, Styles took a controversial loss to resident jobber James Elsworth courtesy of The Lunatic Fringe.
While there is nothing wrong with this rivalry, creative needs to come up with fresh names to keep his title reign interesting. Lack of credible singles stars on the SmackDown roster is a major challenge that creative faces at the moment. To make matters worse, Cena may be on a hiatus for the rest of the year. Despite this, SmackDown can provide decent challengers to Styles if creative puts their head into it. Here is a look at three potential challengers that can give the Phenomenal One quite the hard time.
3. Randy Orton
The Apex Predator of WWE is a 12-time world champion. While he is not close to tying Ric Flair's 16 title wins, there is no reason why he shouldn't set his sights on title number 13. The character mechanics also comes into play here as Styles is the lead heel on the SmackDown roster and Orton is a face.
The match is something that the WWE Universe or pro wrestling as a whole has never witnessed. Styles is at the top of his game. Orton is still as good as he has ever been. There is no reason why this match shouldn't happen soon, so as soon as Styles is done with Ambrose, Orton needs to step up to face him.
Successfully defending his WWE title against a proven veteran like Orton would make Styles even more of a star. The Viper is a big name in the WWE, smiliar to John Cena. Knocking him out to extend his WWE title reign should be the next step in Styles' evolution.
2. Bray Wyatt
Much like Randy Orton, Bray Wyatt is someone who has never faced AJ Styles before. The WWE Universe has been craving for Wyatt to make a face turn. Why not just pull the trigger on that and have him face the WWE champion for the title?
Wyatt would make an excellent foe for Styles. His haunting promos and mind games are something that the champion has never faced in the WWE. Moreover, whenever Wyatt made any hints about a face turn, fans have been fully receptive of him. Fans in the arena buzzed with a frantic energy when Wyatt teamed up with Roman Reigns on Raw. Why not do that again?
The only negative to this feud would be that Wyatt does not come out on top here. Also, there is nothing much to do for him after turning face, if he doesn't win the title. He needs wins and he needs some big wins. Wyatt can't afford to take too many losses anymore. A loss is a loss, even against a credible mega star like Styles. This should be the No. 1 constraint that should prevent creative from going through with this idea. Nevertheless, sharing the main event spotlight with someone of Styles' caliber would elevate Wyatt's status as well.
1. Shelton Benjamin
If creative decides to run with it, this would be the headline feud of SmackDown once Benjamin makes his return. We have two incredibly gifted athletes. Both of them are extremely charismatic as well. There is no reason to doubt Shelton Benjamin will be treated as a big deal once he makes his return.
If possible, the other two feuds should be used to keep Styles and his title relevant until Benjamin makes his return to SmakcDown. From there, creative can play with a number of options. Last month we noted about rumors surrounding creative's plans for his return. If this is true, WWE can have the Varsity club stable challenging Styles.
This feud can work with either of them as face. ISheltonon Benjamin indeed makes his return as the leader of the rumored stable, he would be better off playing the heel. Creative can even turn the stable mate Dolph Ziggler heel and have the stable attempt to seize control of SmackDown Live by winning all the titles on the brand. This would be an excellent way to create intriguing storylines for the coming months. Apart from all the said reasons, the five-star in-ring action we would be able to witness alone should be a reason to pull the trigger on this feud. Imagine a ladder match between Styles and Benjamin for the WWE title!
This article originally appeared on