Bucks unveil new court design as rebranding continues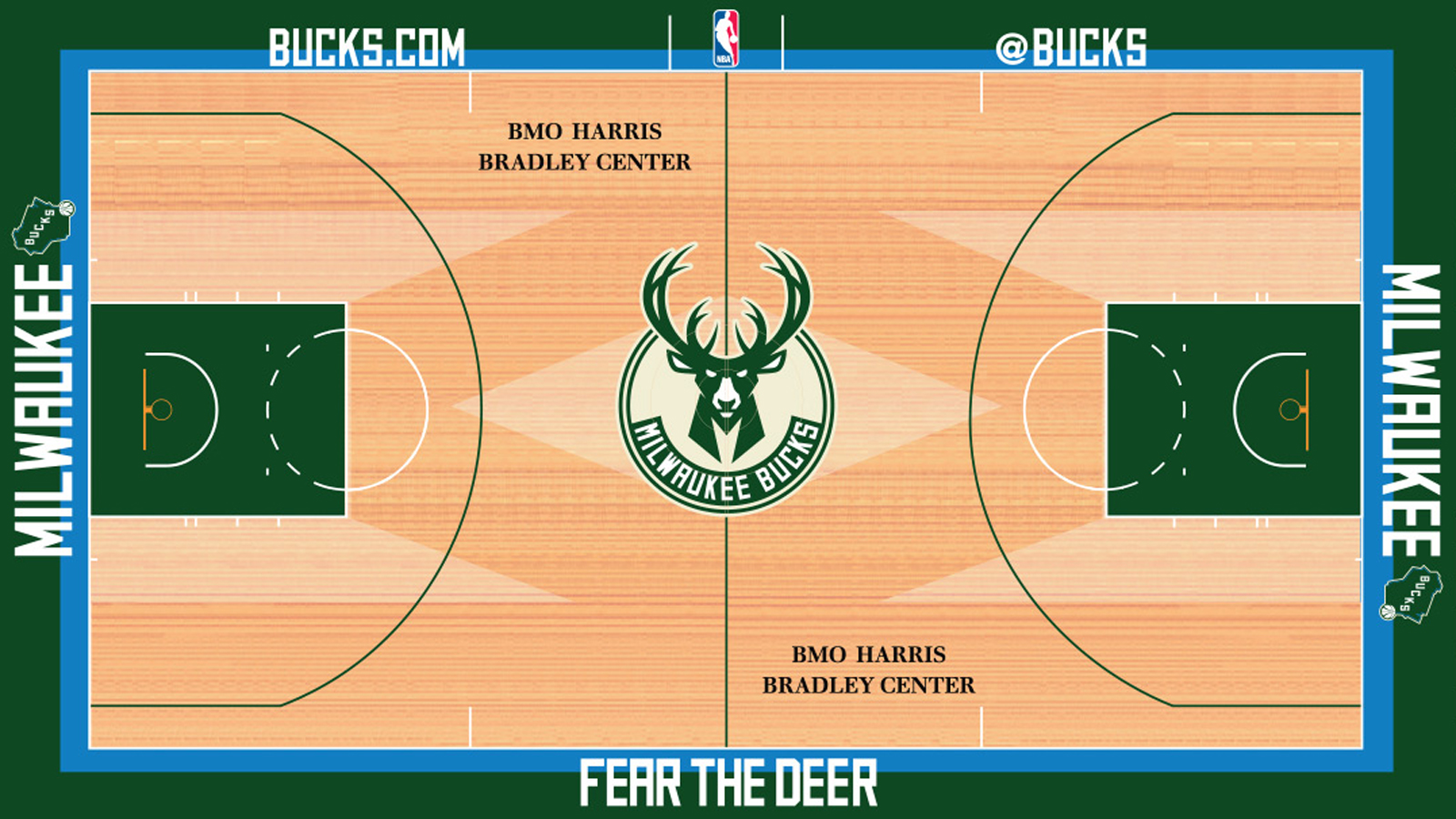 The full-scale aesthetic rebranding of the Milwaukee Bucks that's grabbed attention off the court with different logos, splashy colors and a blowout block party to reveal new uniforms has now made its way onto the court.
Quite literally.
The Bucks unveiled their new floor on Wednesday, which exhibited subtle differences to the previous court that had just been redesigned two years prior. That version was a nod to the 1970s-era MECCA floor and the new iteration keeps some of those elements while updating others for the current "Own the Future" age of the franchise.
The MECCA-floor tonal Ms that were added in 2013 are here again, now with "subtler wood tones that link the court to the past while helping to maintain the crisp aesthetic style consistent with the new brand," according to the team.
In the middle of all the changes is the Bucks' new primary logo — a sterner-looking deer — replacing the old one at center court, along with "Milwaukee Bucks" printed around the circle.
Bounding the rectangular perimeter of the playing surface is a one-foot-wide blue border that's suggestive of Lake Michigan and another tribute to the MECCA floor.
The most striking alterations are entirely original (to the court, at least) and patently fan-friendly. Along both baselines, accompanying the MILWAUKEE that's printed in the "proprietary MV Varsity Block font," is the team's tertiary logo, which is the outline of the state of Wisconsin with Bucks printed across it and a basketball in the southeast corner approximating Milwaukee's location. Along the near sideline is printed the team's battle cry of "Fear the Deer."
Whether people fear the dear, they surely will revere the floor.
Follow James Carlton on Twitter