Green Bay Packers 2016 draft grades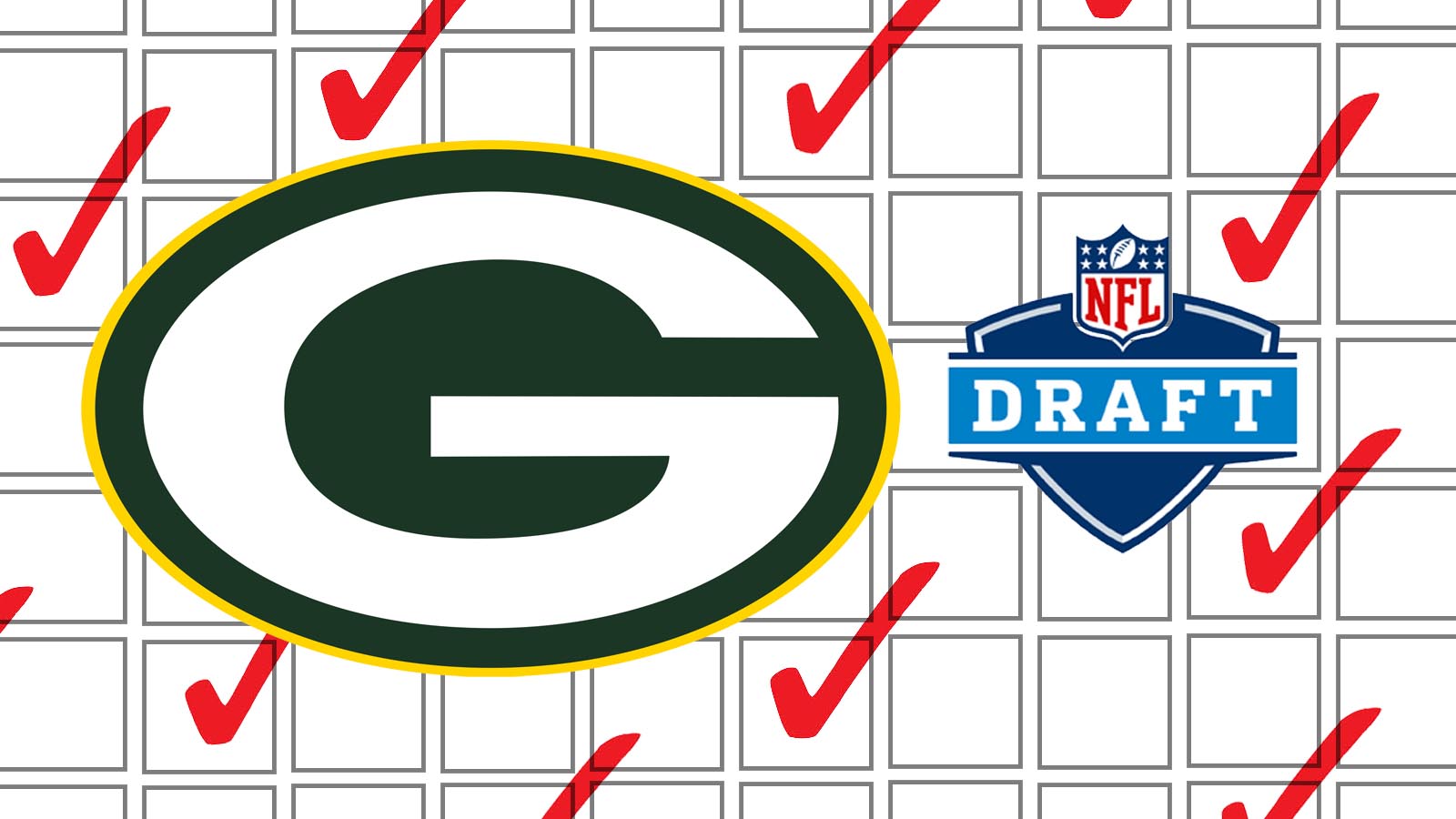 The 2016 NFL Draft is over and of course people are quick to judge how teams did.
More NFL Draft coverage
Normally, you really need three or five years to grade a class (like we did here and here.
But who is kidding who — we all want to know what others think of the selections made by our favorite team now. And there are plenty people doing just this.
I've tried to compile as thorough a list of Green Bay Packers draft analysis as you'll find anywhere on the Internet. Without further adieu, enjoy.
TEAM GRADES
NFL.com's Chad Reuter:
· Day 1 grade: B+
· Day 2 grade: B
· Day 3 grade: B+
· Day 4 grade: B+.
Skinny: "There wasn't much question that the Packers were going to bolster their front seven with their opening pick. Another no-brainer will be fan comparisons of the careers of their selection, Clark, and two available Alabama studs: linebacker Reggie Ragland and nose tackle Jarran Reed. Green Bay desperately needed help at the tackle position, and trading up for Spriggs filled that hole. It was an atypical move for Ted Thompson, giving up a mid-round choice for a nine-spot move upwards. Fackrell has good potential to help rush the passer on the outside. The Packers needed an inside linebacker, and they got one with athleticism and intelligence in Martinez. Lowry is a five-technique who will be part of the rotation. Davis is a probable returner who showed the best hands at the combine. Murphy gives more depth at the tackle, though fans are hoping the team gets a good tight end as an undrafted free agent."
SI.com's Chris Burke and Doug Farrar: B. "It's not a sexy draft, but Ted Thompson doesn't do sexy."
Pete Prisco of CBSSports.com: B. Best pick: Jason Spriggs. Third-day gem: Dean Lowry. Analysis: "I liked the pick of Kenny Clark in the first round and Spriggs in the second. Those are both vintage Ted Thompson picks. They needed help at linebacker and used two picks at that position, which was smart."
Rob Rang of the Sports Xchange: B
ESPN Insider Mel Kiper Jr.: B
Evan Silva of Rotoworld.com: B-
SB Nation's Dan Kadar: B-. Best pick: Kyle Murphy. Questionable pick: Trevor Davis.
Steve Palazzolo of Pro Football Focus: B
Bart Hubboch of the New York Post: B+. "GM Ted Thompson got first-round value midway through the second round in Indiana offensive tackle Jason Spriggs, and first-rounder Kenny Clark of UCLA should help alleviate defensive tackle B.J. Raji's retirement."
USA Today's Lindsay H. Jones: C. "Old-school football fans will love this draft class."
The Washington Post's Mark Maske: B+
Ebenezer Samuel of the New York Daily News: B
PLAYER GRADES
Note: All grades are for the first-round pick of Kenny Clark unless otherwise indicated.
CBSSports.com's Pete Prisco (rounds 1-3) and Spencer Hall (rounds 4-7)
· Round 1: Clark — B. "No real problem with this pick, though I would've preferred Andrew Billings or Vernon Butler."
· Round 2: Spriggs — C. "I think Green Bay could've waited on tackle depth and perhaps a starter for 2017. There were just other needs to address, and Green Bay could've obtained a better football player without trading up."
SI.com's Doug Farrar: A. "This isn't a sexy pick, given Clark's relative inability to rush the passer, but Clark is an instant wall for a defensive line in need of stability. . . . He's also a natural nose tackle with tremendous strength, and he's only 20 years old—he's got a lot of great football in front of him. He may be a two-down rotational guy to start his NFL career, with the opportunity to do a lot more."
The Washington Post's Mark Maske: B-. "This pick is fine, but will be judged in time against how those other three interior defensive linemen (Billings, Reed and Robinson) perform in the NFL."
More Packers coverage
Yahoo Sports' Eric Edholm:
Bleacher Report's Mike Tanier: C+. "You can tell why the Packers like Clark: He's like a giant Ted Thompson. That said, there are many other defensive tackles on the board with higher upside than Clark."
SBNation's Dan Kadar: B-. "He's experienced playing in a 3-4 defense and can play the nose or at end. My preference would have been one of the Alabama linemen like Jarran Reed or A'Shawn Robinson, but Clark can step into a prominent role early."
For The Win's Steven Ruiz: B+. "Clark isn't a sexy pick — run defenders never are — but he fills the gigantic hole on the Packers defensive line left by B.J. Raji. He's a heady player who understands opposing run games and rarely loses track of ball carriers. Green Bay finished 21st against the run in 2015; Clark could elevate the run into the top-half of the league."
Pro Football Focus' Steve Palazzolo: C+. "His excellent run game instincts will give him an early-down role, though he has to develop more than just a bull rush as a pass rusher, as he rarely wins with speed either to the outside or inside of blockers."
The Salt Lake Tribune's Brennan Smith: B-
Cleveland.com's Chris Fedor: A
Athlon Sports' Mark Ross: B-. "He's young (won't turn 21 until October), got plenty of starting experience with the Bruins, was highly effective against the run and made strides as a pass rusher. The only question I have was he the best option here? Robert Nkemdiche, Vernon Butler, A'Shawn Robinson, Jarran Reed were all on the board when the Packers went with Clark."
NFL Mocks' Erik Lambert: C+
ESPN.com Insider Todd McShay hands out a "best pick" for each team. In Green Bay's case he tabbed linebacker Blake Martinez. "This is more about the big picture. The Packers have made it clear they're going to move pass-rusher Clay Matthews back to outside linebacker, where he's far more valuable. So they needed to find a guy like Martinez, who could compete for the starting job at inside linebacker. A highly productive two-year starter at Stanford, Martinez is laterally quick and a very solid tackler."
Follow Dave Heller on Twitter