'Revere the Beerd' with this free Eric Thames shirt
Eric Thames has a theme song, a full-bodied beard, a nickname — "God" in South Korea, seriously — and now the resurgent slugger has his own t-shirt.
The Brewers are giving away Thames-branded shirts during their game against the Pittsburgh Pirates on Monday, June 19, and they're pretty slick.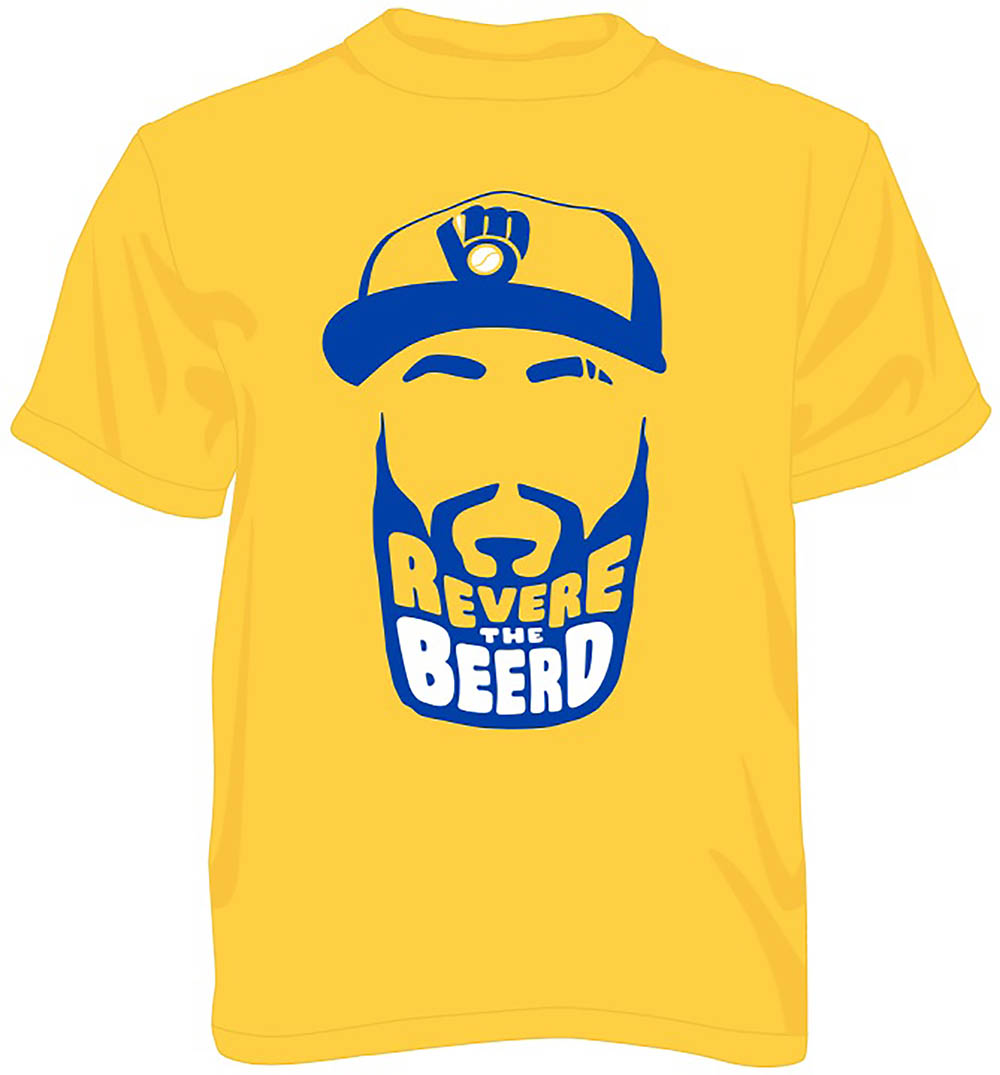 The game gets underway at 6:40 p.m.
It's the perfect shirt for loading up on sort-of-terrifying portions of protein, grooming your beard or just singing along to Thames' cheer song (Eric! Thames! Crush that ball!).
A late-blooming seventh-round pick originally selected by the Toronto Blue Jays, Thames left MLB after a brief stint as a journeyman infielder, eventually settling in the Korean Baseball Organization.
Thames bulked up, swapped his mid-aughts goatee combo for a full-fledged beard and proceeded to run the KBO, hitting .349/.457/.721 with 124 home runs across three seasons with the NC Dinos, winning the league's MVP award in 2015.
His KBO dominance has translated to a hot start in the majors.
Thames leads the Brewers in nearly all major statistical categories at the plate, and has 40 hits, 13 home runs, a 1.128 OPS and a .315/.435/.693 slash line through 40 games.