FOX Sports Wisconsin Girls – Sage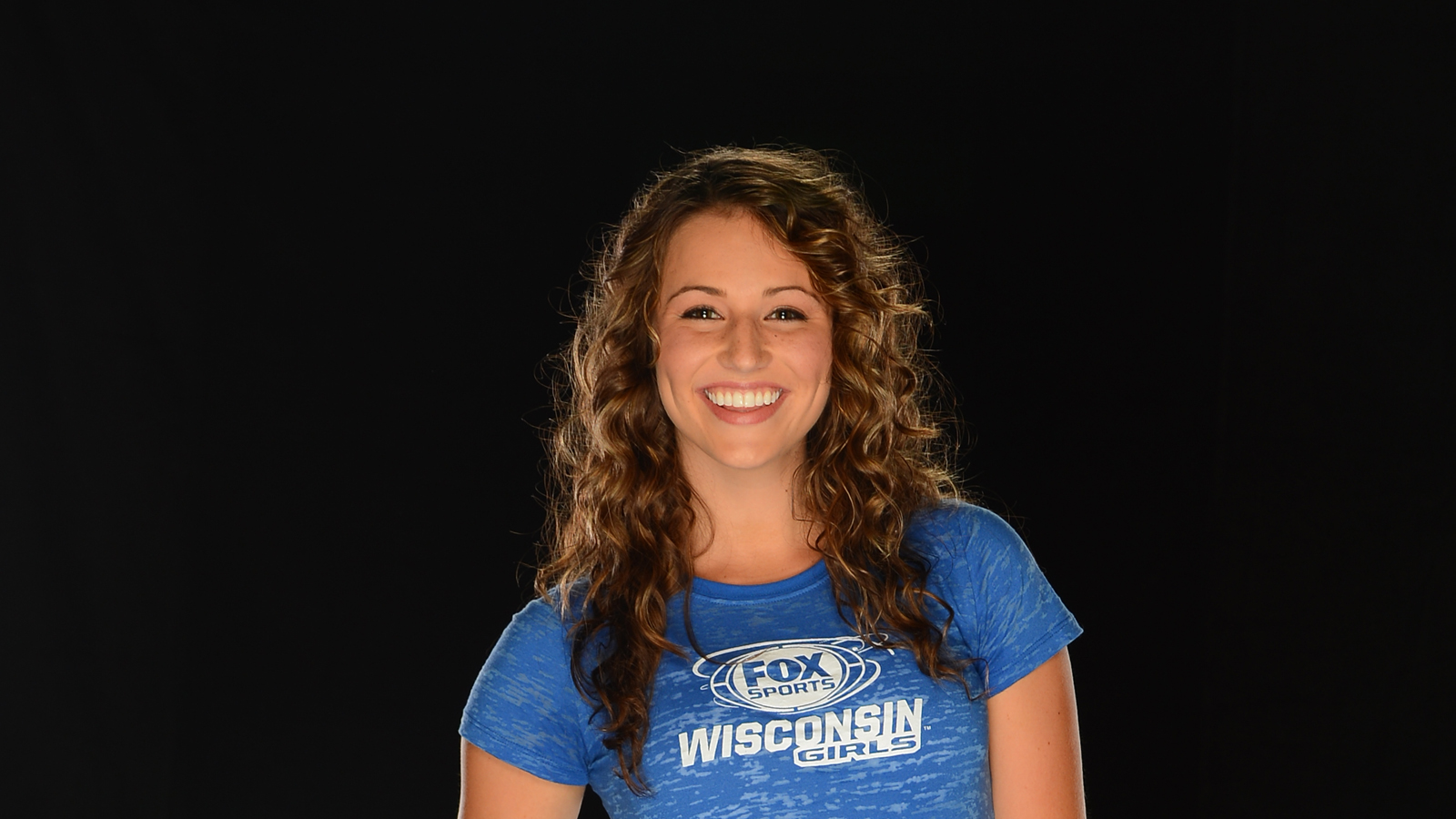 Where were you born? Plymouth, Wisconsin
Hometown: Plymouth, Wisconsin
College: Carroll University. Go Pioneers!
What has been your favorite experience as a FOX Sports Wisconsin Girl? Growing up in Wisconsin in a very sports oriented family, I've been cheering on the Bucks, Brewers and Packers since I can remember. Now I attend these games and get to connect with fans through FOX Sports Wisconsin, that's been more than rewarding.
What is your favorite sports memory? When I was 11, I had the privilege of watching a Packers game with my family from one of the Lambeau Field skyboxes. Every Packer game is wonderful, but watching from a skybox was priceless!
What is your favorite sports rivalry? Packers vs. Bears! I have a lot of friends from the Chicago area, so when we beat the Bears (which we always do) I love wearing my Packer jersey even more!
What is your "go to" Super Bowl dish? Cheese and crackers, of course!
What is your favorite sports movie? The Blind Side. It goes to show that no matter who you are or where you come from everyone is talented.
What would your walk up song be? Down the Road by C2C.
For the ultimate sports fan, what are the three things you recommend to experience in your city?
1. The NASCAR races at Road America – Elkhard Lake
2. Professional golf at Whistling Straights
3. Tough Mudder for those who want a challenge!
Who has been the greatest influence on you being a sports fan and why? My Mom, hands down. Everything I've learned, I've learned from her. Ever since I can remember she's had both my brother, sister and me at every sporting event possible and she always made sure we knew the rules of the game.
If you could play any position/role on a team, what would it be and why? I would love to be a Wide Receiver for the Packers because I would love the thrill of making the big catch to win the game.
The FOX Sports Girls are involved in many community and charitable initiatives. Please tell us about your experiences and if you have a favorite charity or group you work with? Working with Special Olympics Wisconsin has been such an amazing experience. Each individual athlete I've been able to work with has impacted my life in a positive way. I wouldn't be as willing to rappel off Lambeau Field or the City Center in Milwaukee for any other organization!
The FOX Sports Girls participate in the annual Spring Training for the Troops. What ties to the military do you have? I am very proud to say my grandfather served in the Air Force during the Korean War. He was an air traffic controller and he also played for the Greenville Air Force baseball team as an outfielder and his team has made it to the Air Force World Series.