FOX Sports Wisconsin Girls – Bishara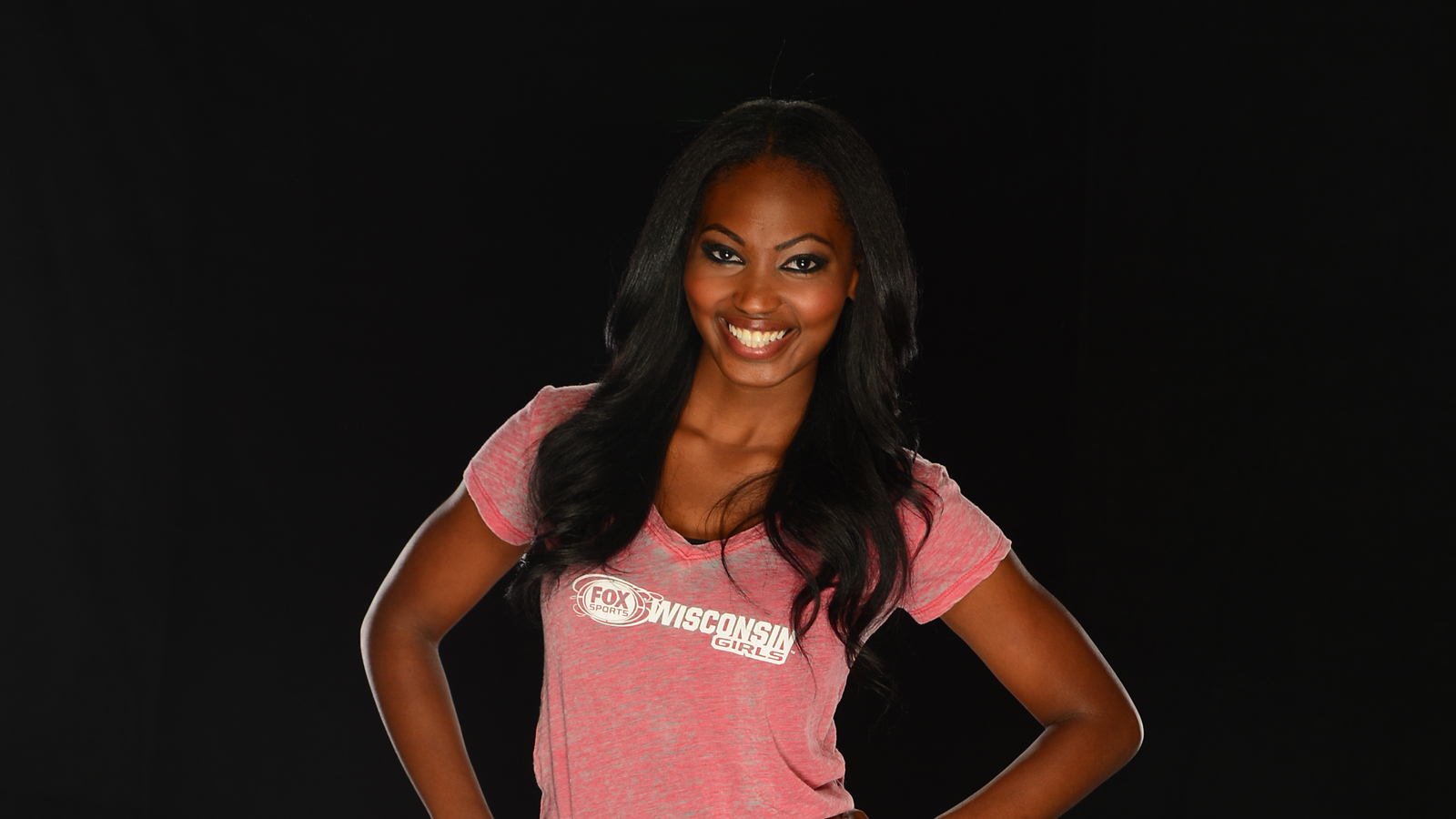 Nickname: B
Where were you born? Milwaukee, Wisconsin
Hometown: Milwaukee, Wisconsin
College: Columbia College – Chicago
What has been your favorite experience as a FOX Sports Wisconsin Girl? My favorite experience is Spring Training to the Troops. I had the opportunity to travel overseas to a military base in Germany with current and former MLB players and spend time with our military and their families. It was truly a life changing experience! The best part was participating in their morning Physical Training. This experience reminded me what true heroes the men and women who serve our military are, and how grateful I am to be an American.
What's your favorite sports memory? My first year dancing professionally for the Milwaukee Bucks. The Bucks made it to the playoffs against the Atlanta Hawks. It was such an exhilarating experience to be able to be a part of the excitement cheering right from the sidelines!
What's your favorite sports rivalry! The Packers vs. Vikings! One of my favorite sports memories is actually going to Minneapolis and tailgating last season at the Packers vs Vikings game.
What's your "go to" Super Bowl dish? Tacos or spinach and artichoke dip!
What's your favorite sports movie? Love and Basketball! It's a classic. If you haven't seen it…you're missing out.
What would your walk up song be? Happy!
For the ultimate sports fan, what are three things you recommend to experience in your city?
1. They must go to Lambeau Field for a Packers game and eat at Curly's.
2. They must have a brat at Miller Park and see the sausage races during a Brewers game.
3. They must go to a Wisconsin Badgers Football game in Madison.
Who has been the greatest influence on you being a sports fan and why? My Mom. She's been a huge basketball fan since I can remember, and she started taking me to Bucks games before I would walk! I'm shocked my first words weren't "Go Bucks Go!"
If you could play any position/role on any team, what would it be and why? Point guard for the Milwaukee Bucks! Point guard has always been my favorite position. They are fast, swift and great shooters.
The FOX Sports Girls are involved in many community and charitable initiatives. Please tell us about your experiences and if you have a favorite charity or group you work with? YES! My favorite charity to work with is Special Olympics Wisconsin. My mom was a social worker at the Milwaukee County Mental Health Complex for 23 years, so I grew up extremely comfortable around people with intellectual disabilities. Special Olympics gives me the opportunity to combine my love of sports and spending quality time with those struggling with disabilities. I have Polar Plunged twice and rappelled off Laubeau Field, all to raise money for Special Olympics Wisconsin!
The FOX Sports Girls participate in the annual Spring Training to the Troops. What ties to the military do you have? I have numerous friends that have served in the military and my grandfather has served as well. I am also very active with the USO. Supporting our military is very important to me and not just because I know a few who have served, but because these men and women are giving up their tomorrow so we can have our todays.