Ambitious German brings professional outdoor soccer back to Milwaukee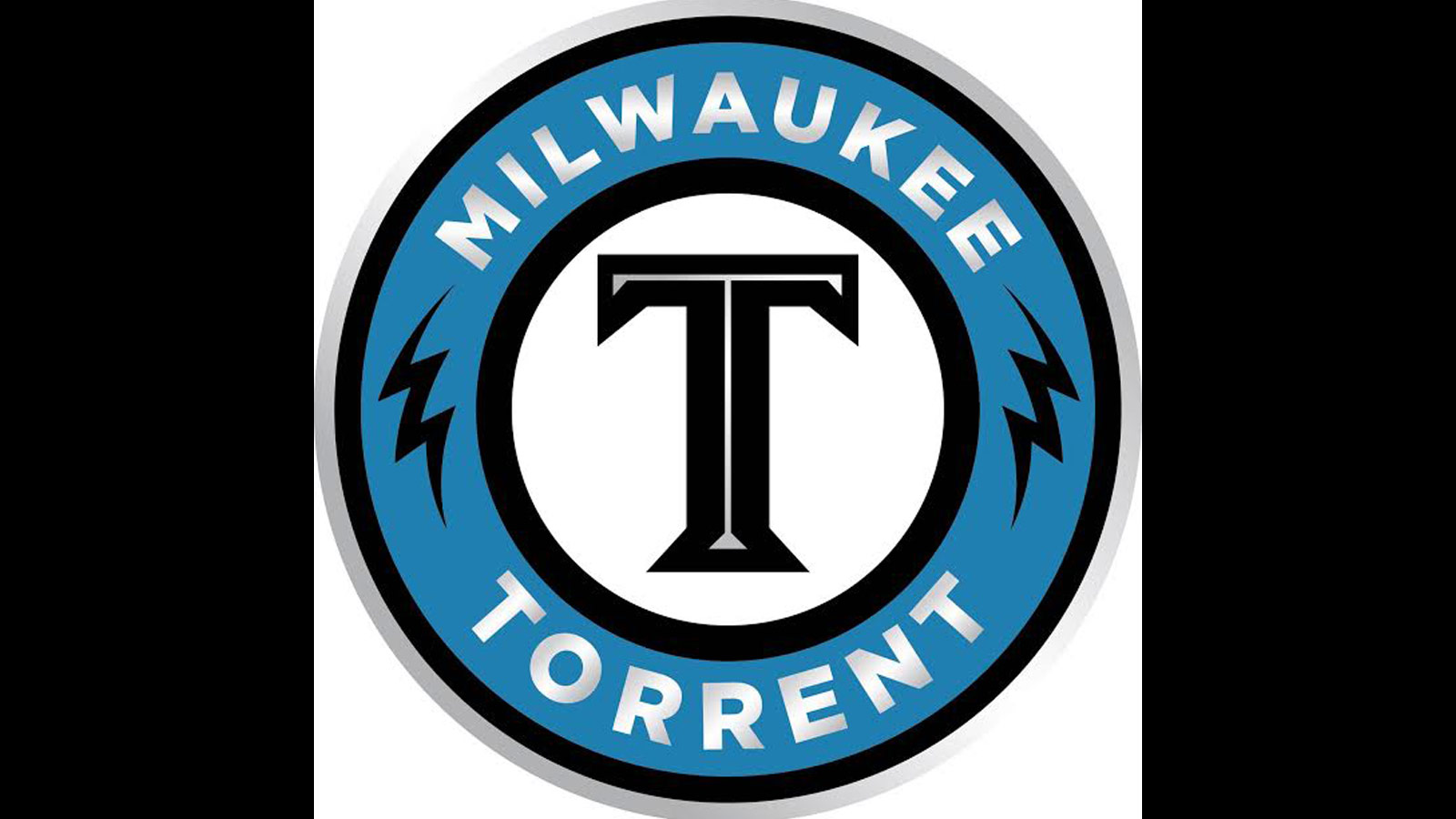 Andreas Davi is clean-shaved with close-cropped hair and deep blue eyes. He speaks succinctly, in crisp, directive sentences through an accent that, though pronounced, rarely leaves him lacking the right word. He is serious and meticulously organized, and the soccer teams he coaches exemplify a style of efficiency and discipline.
In short, Andreas Davi is German.
His heritage pervades everything he is and all that he does — the gym he owns even bears the name and flag of his home country. But if you ask him about his latest endeavor, he describes his painstakingly precise plans with some decidedly non-German-sounding giddiness.
"I'm so excited," he says in a conference room after one of his youth team's practices. "Seriously. I'm super excited."
So, what is it, exactly, that has Davi sounding more like one of the pubescent girls he just finished coaching than a 39-year-old former professional player from Deutschland?
He is the owner of the Milwaukee Torrent, a new soccer franchise he founded in late January. It's the fulfillment of a personal and professional dream, and it's also the state's first professional outdoor soccer team in more than a decade. Wisconsin's last pro team was the Milwaukee Wave United, who competed briefly from 2003-04. Before that, the Milwaukee Rampage played from 1993 to 2002.
The Torrent, which will compete at U.S. soccer's fourth level starting in 2016, was Davi's brainchild. He felt it was something badly needed here, as soccer was the only one of the major sports without a professional team in Wisconsin.
"For a couple years, I noticed more and more how important a professional outdoor team would be for Milwaukee. In my opinion, we need this in Milwaukee," he told FOXSportsWisconsin.com. "We have four Division 1 colleges in the state but no professional teams. Nothing where they can play afterward on a higher level. So all the kids who play youth soccer, there is nothing to look up to."
So Davi, who'd had it "in my head for over a year to do something like this," set about to change that.
Back in early January, he was told the franchise license to create a professional team in the area had come open. The Bavarians, one of the country's oldest soccer clubs with numerous youth teams and a highly competitive adult squad — and also the organization for which Davi came to the United States to work — had previously held the license with him as its coach and manager. But after he left following the 2012 season, the club was unable to fund the team and, after two years, its franchise license expired.
Davi, a native of Leverkusen who'd been interested in owning a soccer team since arriving in the U.S. in 2009, quickly got to work, making calls to friends and potential sponsors, exploring a brand strategy and evaluating the potential financial risk.
"In the next 72 hours," he says, "we had already a name, a strategy and everything was set with a payroll company."
On Feb. 6, he held a meeting with local soccer supporters and presented his idea. The name, he says, sprang from the desire to give the team a local identity, but one that appealed to all types of people — especially children.
"I wanted to have something that stands for Milwaukee, but that has nothing to do with alcohol or cheese," says the fit-obsessed Davi. He chose the Torrent because it was a nod to the city's rivers and clean-water reputation.
"I didn't want to have anything with alcohol. I wanted to attract kids, attract everyone," he says. "Everybody needs water — you drink it, you shower in it, it's clean, and this will be a clean program."
For Davi, that's a crucial element to his undertaking: that the club is for one and all and belongs to the community. He has put a considerable amount of thought into his five-year plans, has formed three advisors boards — financial, marketing/merchandise and operational — and emphasizes in meetings that his will be a "well-organized organization with no debts."
"If people really see that this is an honest program, that we are there for the community, that we give the community what they want, then people will support this," he says. "You do this with little steps."
He already has locked up three significant sponsors and expects to secure at least three more. "I'm not worried about getting those (others)," he says. One of the sponsors will be his gym that owns the team, German Fit, LLC, which he proudly says he started without a bank loan and under whose insurance the team will be.
He plans to sell plenty of merchandise (he's already wearing a sleek warm-up jacket with the Torrent logo) and to keep admission prices low (adult tickets for $3 or $4 and kids in for "a buck") to engender good will and not shut anyone out. "If you make this more expensive, you get a closed society," he says. For comparison, the indoor Milwaukee Wave charges about $30 a game.
Davis also intends to have a Torrent fan club, with hard-core enthusiasts who pay for a membership that includes a season ticket, an exclusive t-shirt and access to team news. He envisions the club creating a lively section at games, chanting, cheering and singing to create a true soccer-match atmosphere. His Bavarians had a devoted fan club, and he is confident the Torrent will spawn a similar supporters' group.
The goal is not to create a machine that presses dollars. Everybody in Milwaukee who would support the Torrent has to see that this is like a baby that is going to take its first steps.
Andreas Davi
And, importantly, Davi says, the bulk of the money collected from the fan-club fees will be deposited in a bank account created strictly to pay for new leagues as the team grows, improves and advances.
Davi says with the money from local backers and a small projected budget — around $65,000-$75,000, though, he says, "I don't think we even need $60,000" because of sponsorships — he could launch the team right now and be able to compete this season, at least monetarily. But he'll wait to play until 2016, when it will be more "wise" to do it.
"We do not play in 2015, and the reason we do not play in 2015 is because I want to have time to raise money for it and to make it, in a German-disciplined, organized way, without having any problems," he says, pounding his fist on the conference-room table for emphasis.
"The goal is not to create a machine that presses dollars. That is not the goal," he says, describing the soccer goal as reaching the next level, getting the next league license, and the community goal of being a fun, family organization that excludes no one.
"Everybody in Milwaukee who would support the Torrent has to see that this is like a baby that is going to take its first steps. It's an organization where, yes, you are going to make mistakes, but it is an organization who is going to work in the interests of its fans and not in the interests of a bank account."
Davi insists that regarding the team's budget "there is not one single dollar in it for me." He will be able to make his living from running his gym and coaching. A few years down the line, the team should be generating a reasonable profit, he says. But the real treasure of the Torrent, for him, is making the fantasy a reality.
"Who can say you own your own soccer club? That is something that I dream of," he says.
But being a professional team, Davi maintains the players will be paid. It won't be a lot, but it will be more than the nothing paid by the amateur squads that populate much of the fourth-division leagues.
And that's where the Torrent will begin their competitive play next year, in one of the leagues at the bottom of the American soccer pyramid — the Premier Development League (PDL), the National Premier Soccer League (NPSL) or the new Great Lakes Premier League.
If the Torrent succeeds on the field and in the books, they could move up to the next levels, where licenses and security bonds are more expensive and budgets grow much larger. Above the fourth-tier is the third-division United Soccer League (USL), with a $1 million buy-in and an operational budget of about $500,000. Above that, the North American Soccer League (NASL), with its $3 million buy-in and budgets of at least $1 million. And at the top, Major League Soccer (MLS), a level Davi doesn't believe Milwaukee could support.
Still, he's thoroughly broken down the costs involved in joining each league and has decided on the fourth division. "If I would have $1 million to myself, I probably would still start low," he says. "I think it's just the right way to do it."
For now, he's happy to be bringing back professional outdoor soccer to Milwaukee, offering people an opportunity to see quality play and giving kids something to aspire toward. After the news of the team's creation broke over the weekend, he says he received an outpouring of support and hundreds of congratulatory messages, as well as countless requests to help with the team and play on it.
"I was overwhelmed with how many people liked it on Facebook , on Twitter, the feedback. It's public for 48 hours; it's crazy," he says. "I have to take my phone number away from Facebook."
A final time, Davi reiterates that his club will have no debts and, while it won't start out playing at the highest level, it is "something we can believe in, we can support and that we want" in Milwaukee.
"This is something that comes from my heart; my heart is in this," he says. "This is something for me that I can give to the community. When I came here (from Germany), there were so many families that opened their house and their love to me. They supported me. The person I am right now has a lot to do with the people who supported me. This is a thank you, giving back to the community; it comes from my heart and I am so excited for it.
"And me personally, I don't care in which league we play. It is time for it. It is time for a professional organization, and the Torrent is going to be that.
Follow James Carlton on Twitter