So like, do you not want to play in the NBA?
Over the past three years I have been able to travel the world and see some really incredible cultures and meet extraordinary people. I have signed four professional contracts and made it to a level that many players can only dream and hope of getting to because they did not win a genetic lottery such as the devilishly handsome giant ginger that is the voice of this blog.
Since I started my professional career, many people ask why I am not in the NBA. I know they are not trying to be rude, but it is sometimes said very matter of factly, as if I just decided to turn down millions of dollars and give up an opportunity to play in the best league in the world.
Let's look at some of the statistics of making the NBA or even signing a contract to be a professional basketball player anywhere in the world. We have all seen and heard about how difficult it is to even get a Division I scholarship (.04 percent). Then, as you move up to another level the likelihood of being a first-round draft pick becomes even smaller (>.01 percent). Only first-round picks are guaranteed contracts, which mean there are only 30 spots a year for the entire basketball-playing world to try and get. In addition, the NBA now hosts a plethora of international talent, narrowing the chances of that All-American player making the NBA.
Of the 5,000 draft-eligible NCAA basketball players who were not drafted each year, players then search for job opportunities in other countries. Each year about 400-500 NCAA players continue their playing career in various countries around the world or in the NBA Development League. Ten percent of NCAA players go on to sign a professional contract. Chances of making it are pretty slim and I know from firsthand experience most teams are taking guys from one of the Power 6 conferences and will often overlook the best players from smaller Division I schools.
The numbers are very real and but they are just numbers and show only a fraction of what it really takes to become a professional. I have been able to see up close what it is like to play with and against guys in the NBA and high-level European basketball. Every player that has reached the level of professional has won a genetic lottery.
A genetic lottery means being born with the right set of physical attributes to be obtain the highest success in your sport or occupation. Winning the lottery to become a basketball player involves a few things that include like "how's the air up there height," farm boy strength and having long appendages. In order to even be considered a real applicant for the NBA, you need to fit into a bracket of physical attributes. The average height of an NBA player is 6-foot-7 with a wingspan of 6-foot-10. This means if you have short arms and short legs becoming an NBA player is going to be difficult.
Now everyone will scream and point out the small guys who have made it into the league, but for what they lack in size, they make up for by being extremely fast, having great court vision, high basketball IQ, lateral quickness and/or having some serious bunnies*. I am not trying to dash anyone's dreams, but I do not care how hard you work unless you are a physically superior specimen, the chances of getting paid to play professionally are nonexistent.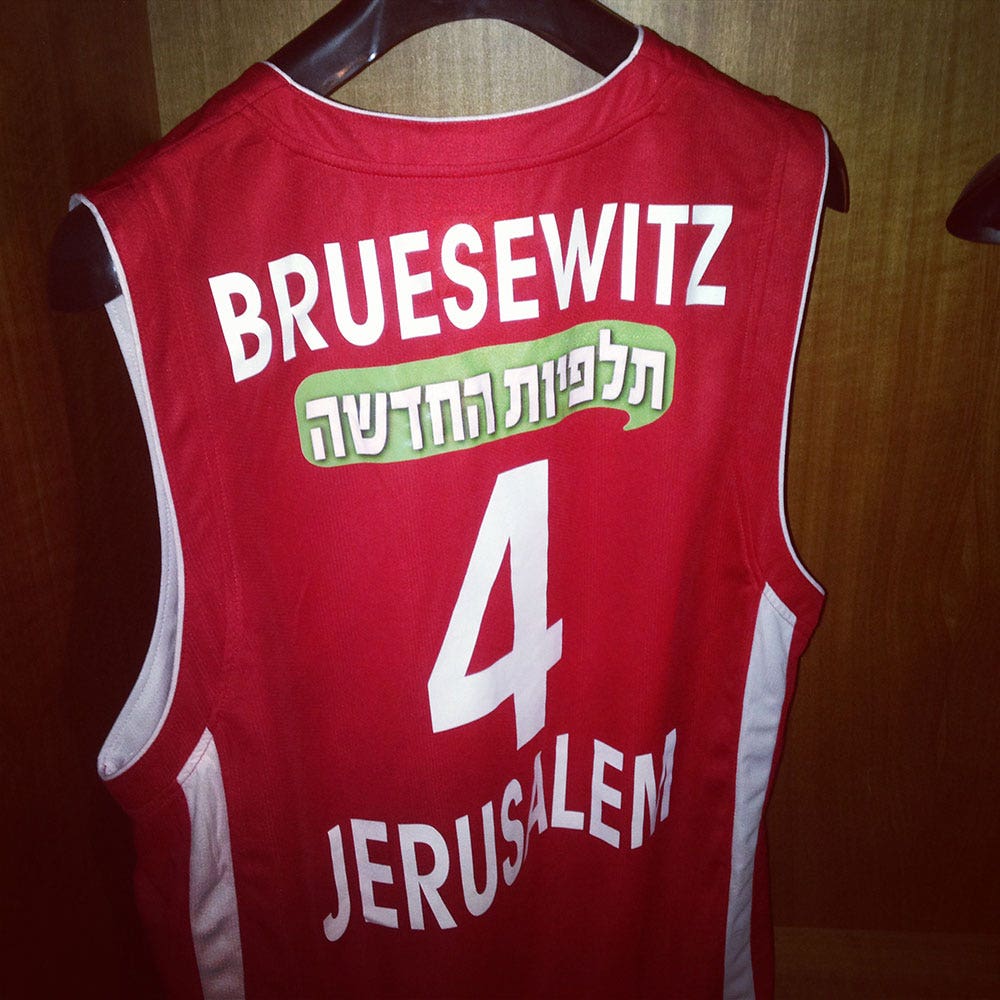 Now lets take a look back at the numbers with the understanding of the genetic lottery in mind. There are roughly 500,000+ high school basketball players in the country each year. Of those players, there are maybe 2-4 percent that have the physical attributes to compete for a high-major DI scholarship and an NBA level. This means about 98 percent of high school basketball players do not fit the mold to become an NBA player. If you happen to win a genetic lottery and fit into the bracket of physical attributes needed, it then comes down to getting the correct coaching, and having the proper work ethic to become successful — and a little luck staying healthy.
There are people who walk around with all the physical talents required to make it in the NBA or play in the highest levels in Europe, but did not make it for several different reasons. We have all seen the really tall guy walking around or guys at the park who can jump and hit their head on the rim and we are always curious why they do not try and do it for a living. It comes down to the intrinsic motivation, because even being blessed with physical abilities becoming a great basketball player takes a hell of a lot of work and some luck.
For me, I was blessed with a father who understood the importance of getting the correct level of coaching during my developing years as a player. I have stated it in earlier blogs but I had high-level coaching from 14 years old on. Now that I have stepped into more of a mentorship and coaching role these past few years, I realize just how important a great coach's influence can have on a player's development. These coaches and mentors brought my game to a new level. Combining superior physical attributes and superior game intelligence allows a player to rise amongst the ranks of their peers.
As I have gone up through the ranks, I have been blessed to win a genetic lottery and actually fall into the physiological bracket to be an NBA player, even if it is on the lower end (shorts arms), but I was unable to crack into one of the most elite group of athletes in the world. I received a full athletic scholarship and played for four years a major DI basketball school. I was selected to play in the 2013 NBA Summer League and I have had the privilege of having signed four professional contracts in the past three seasons.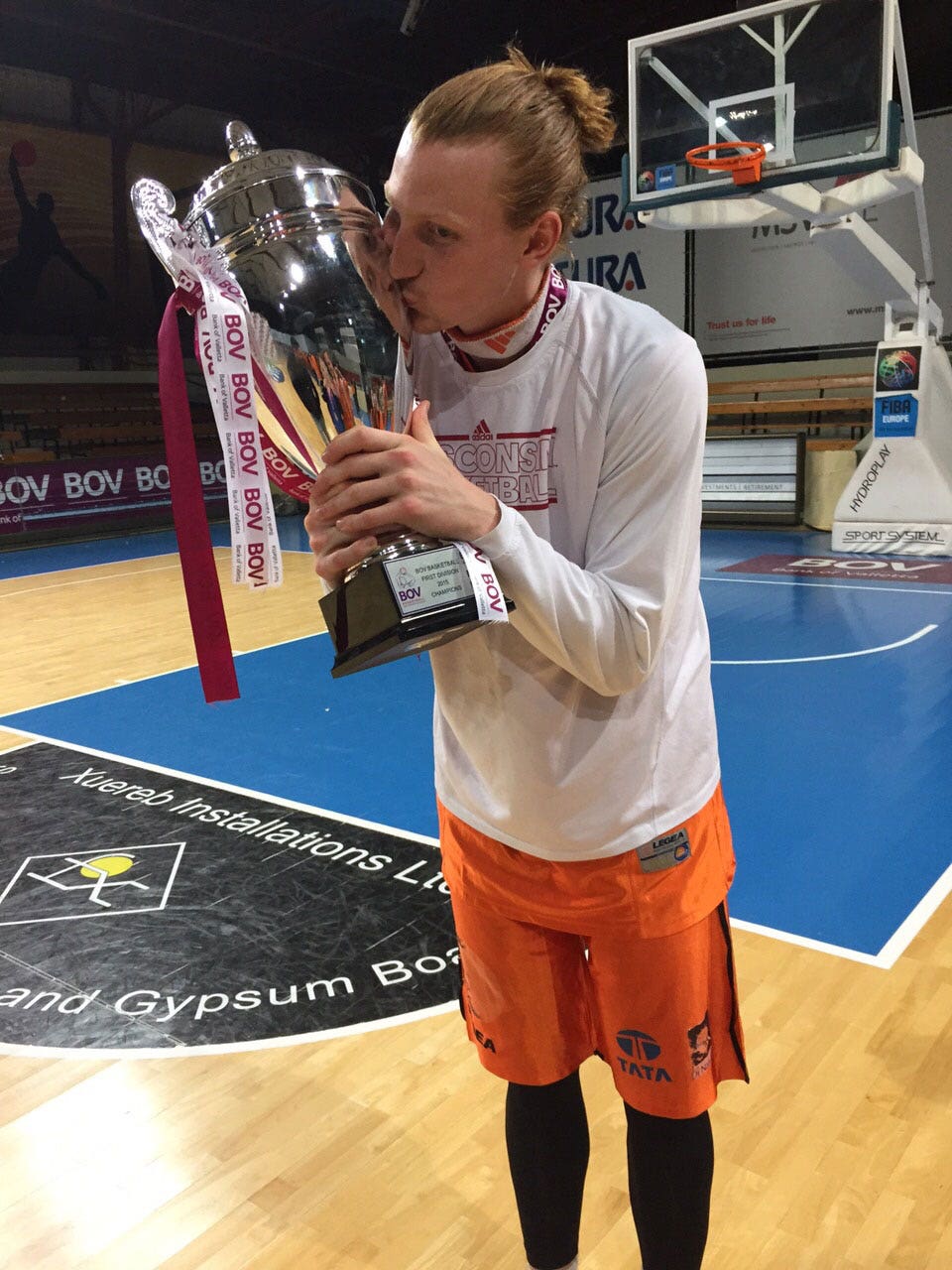 To get to this point in my career has taken serious work and dedication not only on my part, but also of many others who have helped me along the way. To crack into the best league in the world is extremely difficult and unfortunately I am not considered one of the 400 best basketball players in the world. I am no longer chasing the NBA dream, but instead I am chasing the highest level of basketball and receiving the most money for my services. I have learned to accept this with a smile and continue to work on my craft, because I am just fine having this child's game show me around the world. If the NBA happens — great; if not, I have still achieved a goal that so many people aspire to, including a very young, red-headed boy from Minnesota.
*Bunnies — The ability to jump extremely high.
Sources
— http://www.ncaa.org/about/resources/research/mens-basketball
— David Epstein-Are athletes really getting better, faster, stronger?