UFC 214: Jones regains light heavyweight belt after KO of Cormier
Fox Sports

FOX Sports West
ANAHEIM — UFC 214 was everything it promised to be, and more
Exciting. Historic. Intense. Violent. And even compassionate.
In the main event on the evening, a rematch between two fighters who REALLY dislike each other, Jon Jones re-gained the UFC light heavyweight title when he knocked out Daniel Cormier in the third round on Saturday night.
Jones, more or less, lulled Cormier to sleep before a vicious head kick led to an intense attack that ended the fight in favor of Jones.
An ecstatic Jones, after giving a distraught and wobbly Cormier a kiss on his head, called out Brock Lesner.
Click here for full results from UFC 214.
Tyron Woodley remained welterweight champion after a slow-paced five-round win over Demian Maia. The lack of action didn't thrill the crowd and as it was announced the fight set a record for with the least amount of strikes landed, the crowd booed even louder.
WOW!! @UFCONFOX #UFC214 pic.twitter.com/Hv1UUtEFNV

— FOX Sports West (@FoxSportsWest) July 30, 2017
Cris Cyborg also scored a huge victory, becoming the women's featherweight champion after a third-round TKO of Tonya Evinger. Cyborg remains undefeated (17-1-0) in her UFC career.
"I don't have the words to say. I want to thank the fans for coming here and watching me; Cyborg nation forever. A lot of things happened in my career, but before I was just crazy inside the cage and now I'm learning fighting. I have calmed down. I'm very happy to be world champion and I think this is the perfect time because I think I'm at the top of my career now. I'm really happy. Thank you to my team, to Dana White for giving me this opportunity, my friends and family. I'm going to make great fights inside this Octagon," said Cyborg moments after her victory.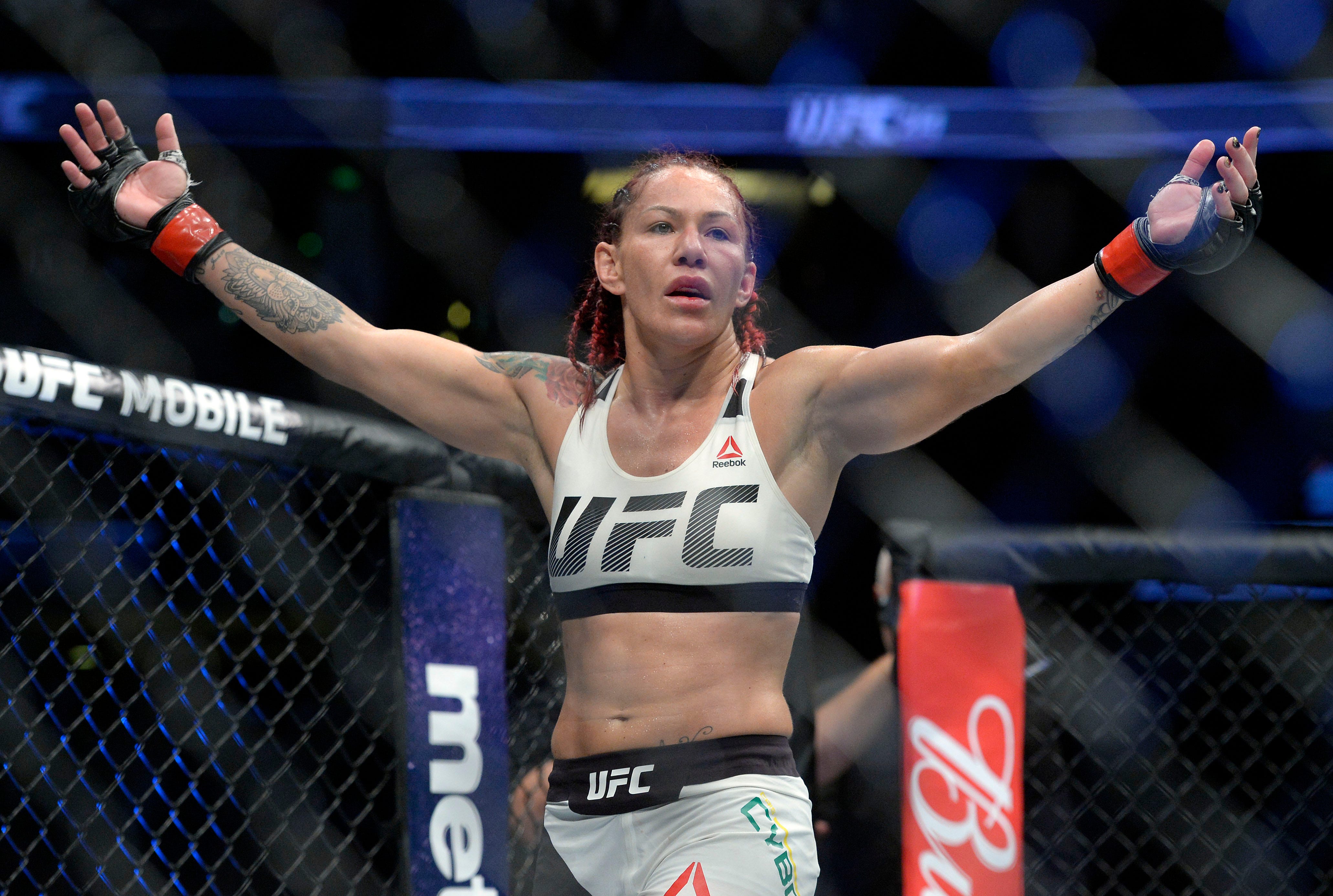 Los Angeles native Brian Ortega also remains undefeated after taking down Renato Moicano at 2:59 of Round 3.
"It felt good to be back. I'm not going to lie, I felt a little bit nervous. I had a year layoff and I've been watching the featherweight rankings change. Guys are going up and down, there are new guys in the division and I was thinking that since I'd been gone for a year I hadn't been training as hard as the other professional athletes in the top-10. I put in a hard four months once I was fully recovered and I felt that was enough and it was tonight. His heart surprised me," said Ortega just after the win. "He's got heart and he's got a good poker face. A lot of people that I've fought I can see them, through their eyes, they give out and this guy looked like he was on fire all night. I kept telling myself not to be fooled and that he was more tired than I was. He took me down and I took advantage of it."