Rose Bowl: What to watch for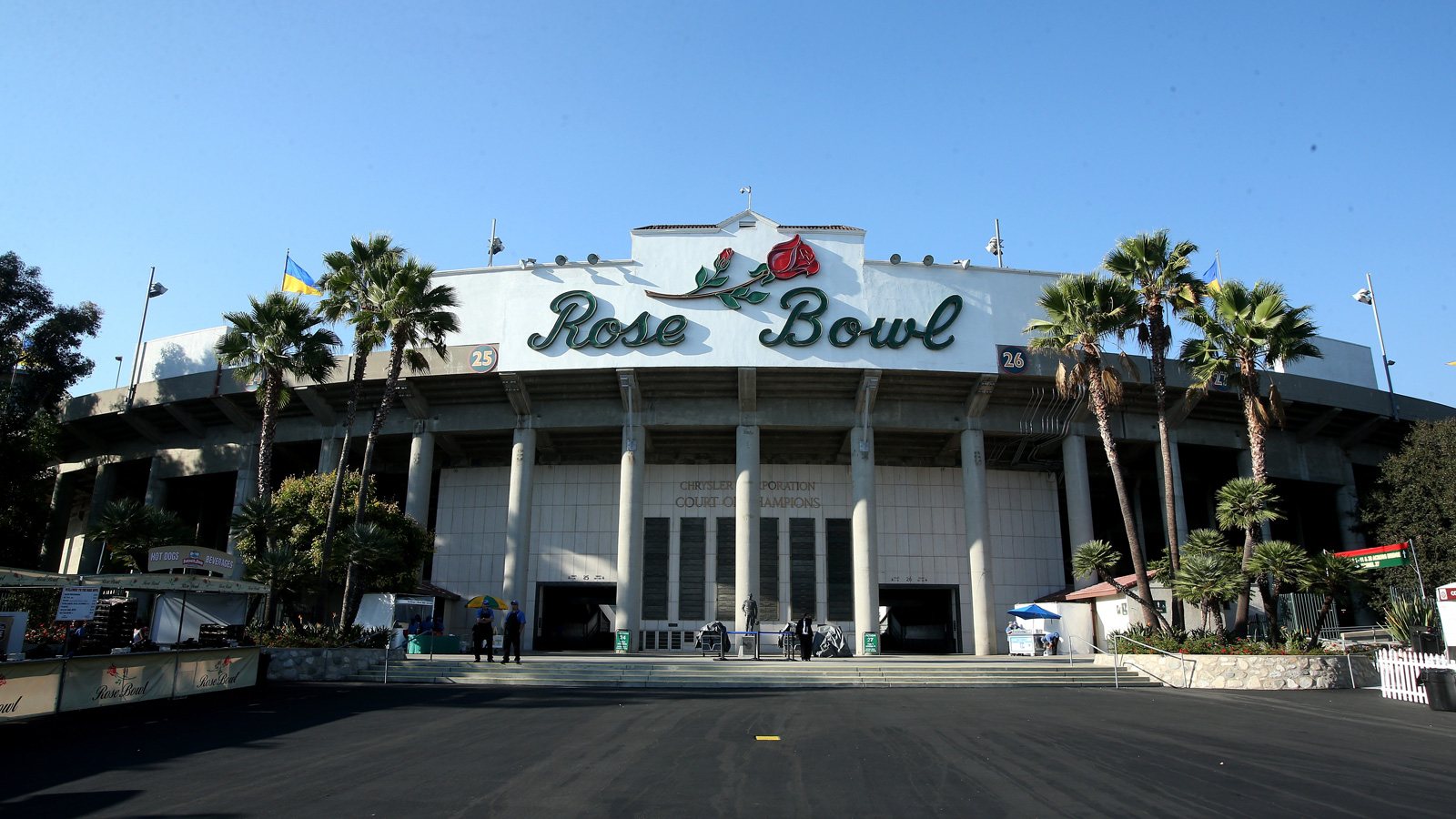 The Rose Bowl will celebrate the century mark Wednesday afternoon when No. 4 Michigan State faces No. 5 Stanford in Pasadena. While much of the buzz this week has been on the history of the event, there are a few key stories to watch in the 100th edition of the Grandaddy of Them All.
As Traditional as the Game Itself
College football has been dominated by the spread offense over the last decade, but Stanford and Michigan State are two teams that have bucked the trend. Both employ pro-style sets with their respective quarterbacks, Kevin Hogan for Stanford and Connor Cook for Michigan State, going under center to lead pass-happy schemes.
Photos: Michigan State fans flood downtown Los Angeles for Rose Bowl pep rally http://t.co/JcaPbyfhDK #Spartans

— Michigan State (@Michigan_State) January 1, 2014
Spartans' head coach Mark Dantonio feels Stanford's two-back offense is a similar, yet more progressive version of his team's system.
"Old school, much like what we try to do," Dantonio said. "But at the same time, there's a cutting edge to what they do and that's the thing you don't really realize when you'€™re looking at things."
The Stanford D
Stanford's defense has been the most buzzed-about subject in L.A. this week. The Cardinal reached back-to-back Rose Bowl Games with a team largely built around one of the toughest defenses in the nation. The numbers themselves tell the story: Ranked 10th in scoring defense, 15th in total defense, sixth with 40 sacks and 12th with 98 tackles for loss.
On snap, @CoachKoto old skool on @Big_Blake4! Classic move #gostanford RT @ShayneSkov11: The bad boys! #raptorgang pic.twitter.com/3DW6RjuzBW

— Stanford Athletics (@GoStanford) December 31, 2013
Linebacker Trent Murphy has cost teams 248 yards on his own this season with 14 sacks (second in FBS) and 21 tackles for loss (fifth in FBS). In addition, linebacker Shayne Skov amassed 100 tackles this season as the two combined to anchor the Cardinal's smash mouth defense.
The not-so-secret weapon behind the physical D has been defensive-coordinator Derek Mason, the constant presence on the staff since Jim Harbaugh was at the helm.
"He's just got tremendous drive and he's really passionate. That's an infections kind of attitude," Skov said. "We limit explosive plays, we stop the run and then just – I think he does a great job of using the weapons we have every single year."
The Balance of Power
The Big 10 has only one Rose Bowl game win since 2007, coming in 2010 when Ohio State defeated defeated Oregon. Twice in the last 10 years a Big 10 team was excluded from the game all together and the memorable 2011 game featured then-BCS Buster TCU edging Wisconsin.
Michigan State and Ohio State can play with anybody in the country. There's no question about it.
-- Stanford coach David Shaw
Looking at recent trends, it should come as no surprise that Stanford holds the slight edge as the favorite, but head coach David Shaw insists that it's anyone's ballgame.
"Everything goes in cycles," Shaw said. "There was a time when the Big 10 was on top and the Pac-10 was down. There were times when the SEC has been on top, there were times when the SEC was down. Everybody wants to forget about those times but I think they go in cycles.
"I'll tell you right now, watching that Big 10 Championship game, Michigan State and Ohio State can play with anybody in the country. There's no question about it."
The Grand Marshal of Them All
The Parade of Roses is a true Los Angeles tradition, so this year one of L.A.'s most beloved sportscasters will lead the way as Dodgers' broadcaster Vin Scully will serve as the grand marshal. Scully will also toss the coin on the field before the game, and although there are no local teams in the event this year, the sports icon is sure to get a rousing ovation.
Vin Scully, Tournament of Roses Parade Grand Marshal: "It's my chance to say thanks to all the people that I can possibly see."

— Vin Scully (@VinScullyTweet) December 31, 2013
Former Michigan Station Quarterback Kirk Cousins will also serve as the honorary Spartans' game captain. Stanford will also bring star power on their sidelines with former women's soccer star Julie Foudy as the Cardinal's honorary captain, along with university supporters Helen and Peter Bing.