Redondo Union to host Take Flight Challenge
Reggie Morris is building something at Redondo High School. One may say he's already built it based on the CIF Southern Section and state championships won by the Seahawks last season in Morris' first year on the job.
Staying power is key, however, and coming from St. Bernard High School following a stint at Leuzinger, Morris already showed he can win.
In the building comes the mindset of playing anyone anywhere, any place, any time. That has continued this season with the Seahawks hosting their annual Pacific Shores Tournament in addition to the Sea Hawk Classic.
The winter break took Redondo to Las Vegas to participate in the Tarkanian Classic.
It continues this weekend with Redondo hosting the Take Flight Challenge in the last weekend before league play tips off.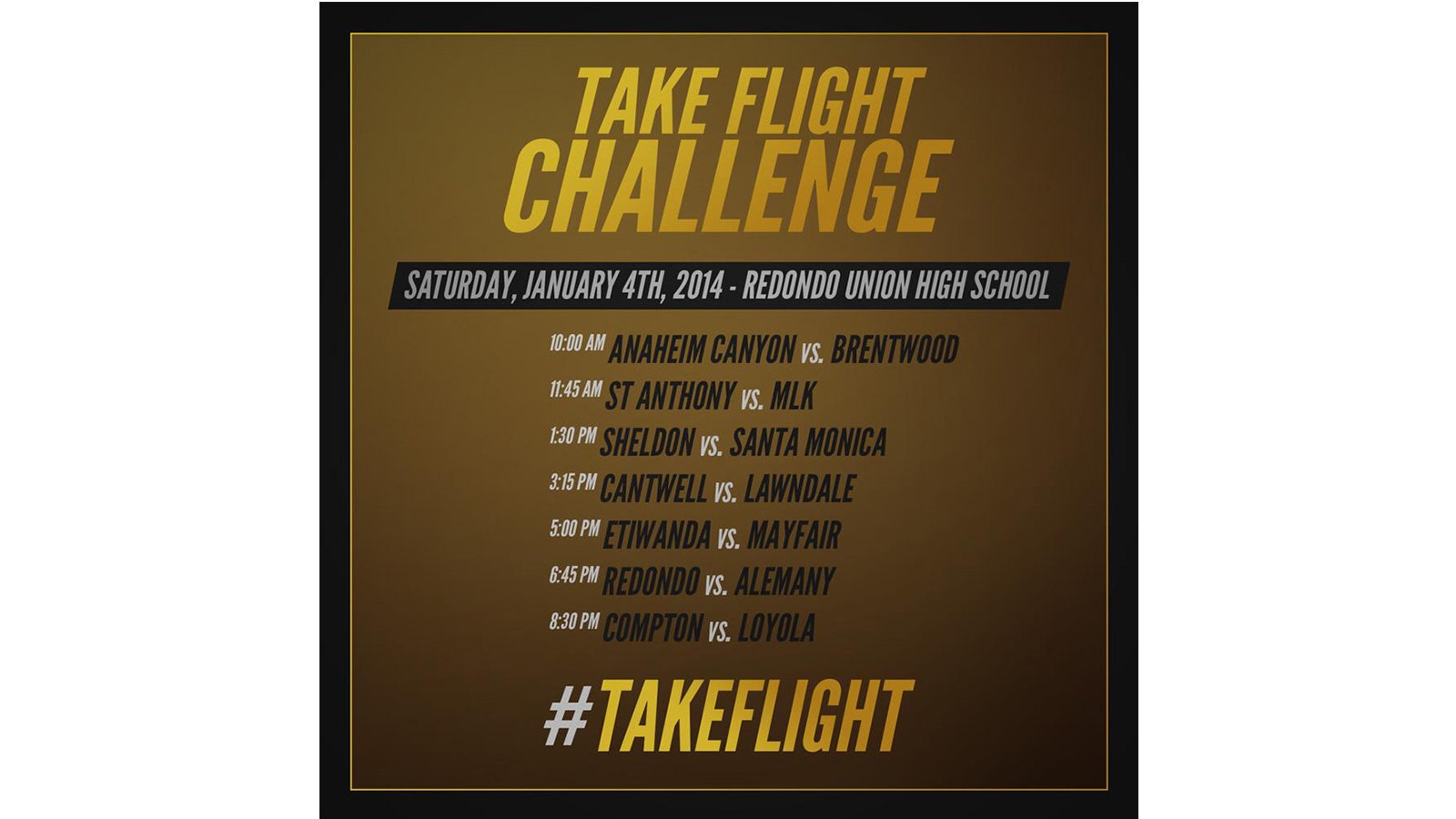 For hoop fans needing a hoop fix, Redondo is one of the places to find major non-league matchups with seven games on Saturday beginning at 10 a.m.
Anaheim Canyon and Brentwood will kick off the action in the first game.
The Seahawks will take on Alemany at 6:45 p.m. in a battle of the Division II and Division III state champions from the past two seasons, respectively.
The Take Flight Challenge will also feature Lawndale High School and 6'8" junior forward Chimezie Metu. The junior, whose offers already include Cal, UConn and San Diego State, is rapidly rising into one of the most unique recruits on the West Coast.
Redondo all day Saturday covering the @tfchallenge_14 featuring Top Cali teams. @ClassicReg @bigvicmartin have put together a MonsterField👌

— The DUNK News (@DunkNews) January 2, 2014
USC head coach Andy Enfield and assistant Jason Hart along with Gonzaga assistant Donny Daniels were among some of the Division I coaches on hand to watch him play in the Cardinals win over Hawthorne recently.
The finale will be Loyola facing Compton at 8:30 p.m. Fresh off their win at the Under Armour Holiday Classic at Torrey Pines, the undefeated Cubs appear to be the early favorite in the Open Division led by Arizona signee Parker Jackson Cartwright and UCLA signee Thomas Welsh.
Meanwhile, Compton looks to be ready to challenge Long Beach Poly for a Moore League title.