LBSU's Prince one of many college stars participating in Nike's Real Run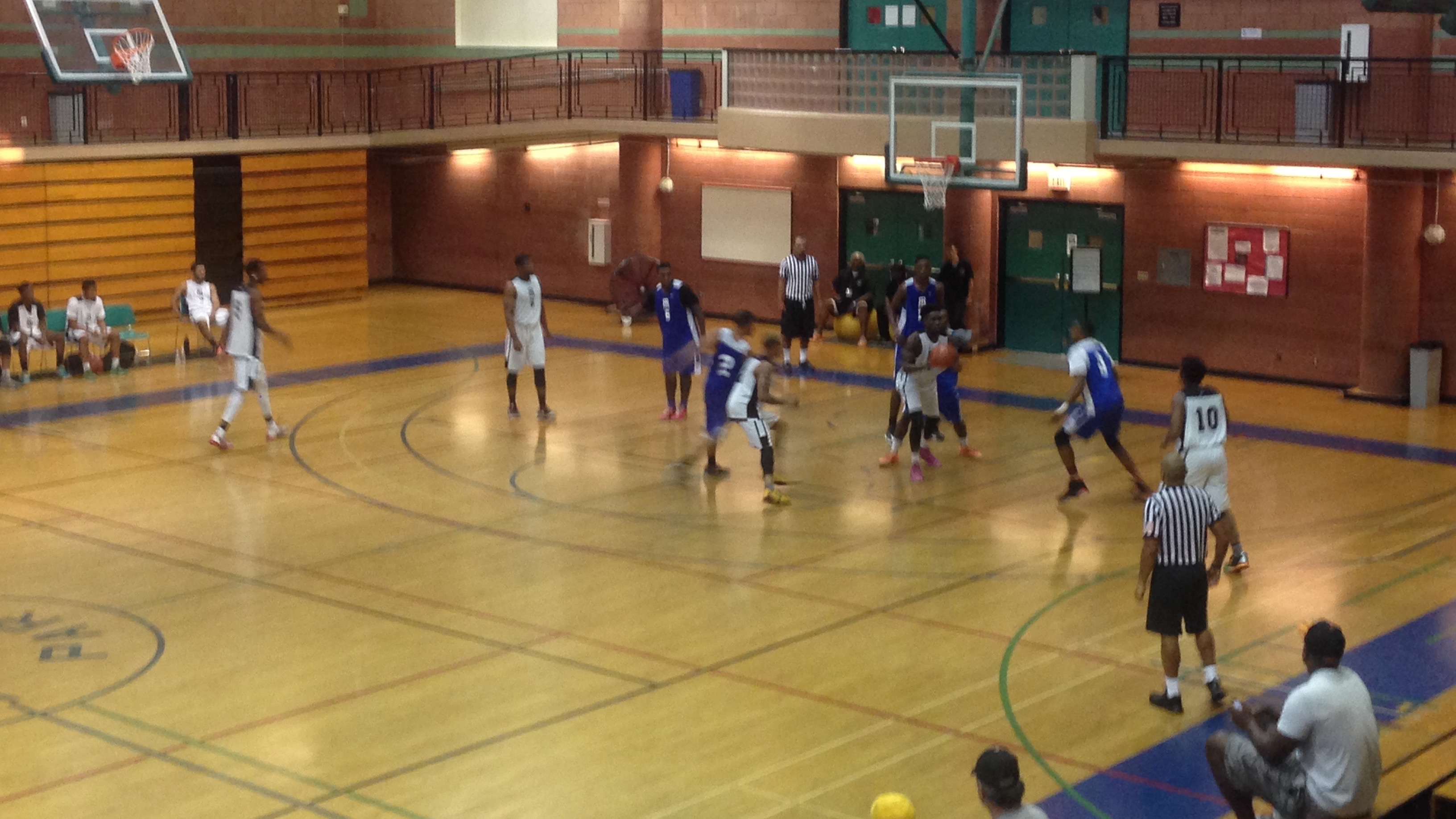 Roschon Prince is taking the steps necessary to return to the floor for his city, Long Beach. But first, he's making a stop in Carson.
Some of the work needed by Prince to get ready for next season with Long Beach State, after sitting out all of last season due to NCAA transfer rules, is being done at the Nike Real Run.
After being away from Veteran's Park for over a decade, the Nike Real Run has returned to Carson this summer and features some of the top college basketball players in the country.
Games are played twice a night Monday through Thursday through Aug. 6 and admission is free. The first game begins at 6pm while the second tips off at 7pm.
Prince made the most of his time on Monday as the game's top performer with 27 points in his team, Magic Boyz, 23-point win.
The former USC Trojan is trying to get back to his old self. Literally.
Prince added over 20 pounds during his time at USC. He's still trying to shed that weight. He says he would like to get closer to the 209 pounds he played at in high school at Long Beach Poly.
.@Respectthe23 and @jbibbs21 put on a show tonight @realrun pic.twitter.com/MKrUClfiRK

— Tyler (@SportsThere) June 30, 2015
He wants to return to being a matchup nightmare, the type of player that can bring bigger players out to the wing and blow bye them or take smaller players down to the block and abuse them as a hybrid three-four. However, he doesn't get caught up in positions much.
"(I'm) just trying to work inside-out," Prince said. "(I'm) just using my strength to the best of my ability. Trying to control the paint and when we control the paint, then we work our way inside-out.
"Whatever my matchup is, just taking advantage of the matchup."
Defensively, when healthy, Prince says he's comfortable guarding four positions. That could be a huge plus for Long Beach State head coach Dan Monson and the 49ers next season.
Chatting with my boy @RHaylock today after the game pic.twitter.com/YJDFOwAjdd

— GROGL (@Respectthe23) June 30, 2015
The anticipation in Long Beach is high as Prince will be one of the highest rated players to ever suit up for Long Beach State. He was the Gatorade State Player of the Year in 2013 and a top-100 player in the country coming out of high school.
"A lot of people have been asking me when the games are already," he said. "(They're) just ready for me to be back home."
The anticipation is high for Prince, too. It's been over a year since he last played in an NCAA game. He'll be eligible for the 49ers at the start of the season. But in the meantime, he's working himself in shape at the Real Run.