Les Snead on Rams: 'We want to win now'
Los Angeles Rams general manager Les Snead did not shy away from making the bold statements his franchise's fans have been dying to hear for years at the Rams' pre-draft party Wednesday night.
"We want to win now," Snead said in front of a crowd of season ticket holders, sponsors and celebrity guests.
With the 2018 NFL Draft starting less than 24 hours after Snead made his comment, his team is in no rush to get into the war room as the Rams do not select until the third round after trading their first round choice to the New England Patriots for wide receiver Brandin Cooks in early April. However, Snead backed his decision to the crowd with simple logic.
"We're giving up draft picks for proven commodities."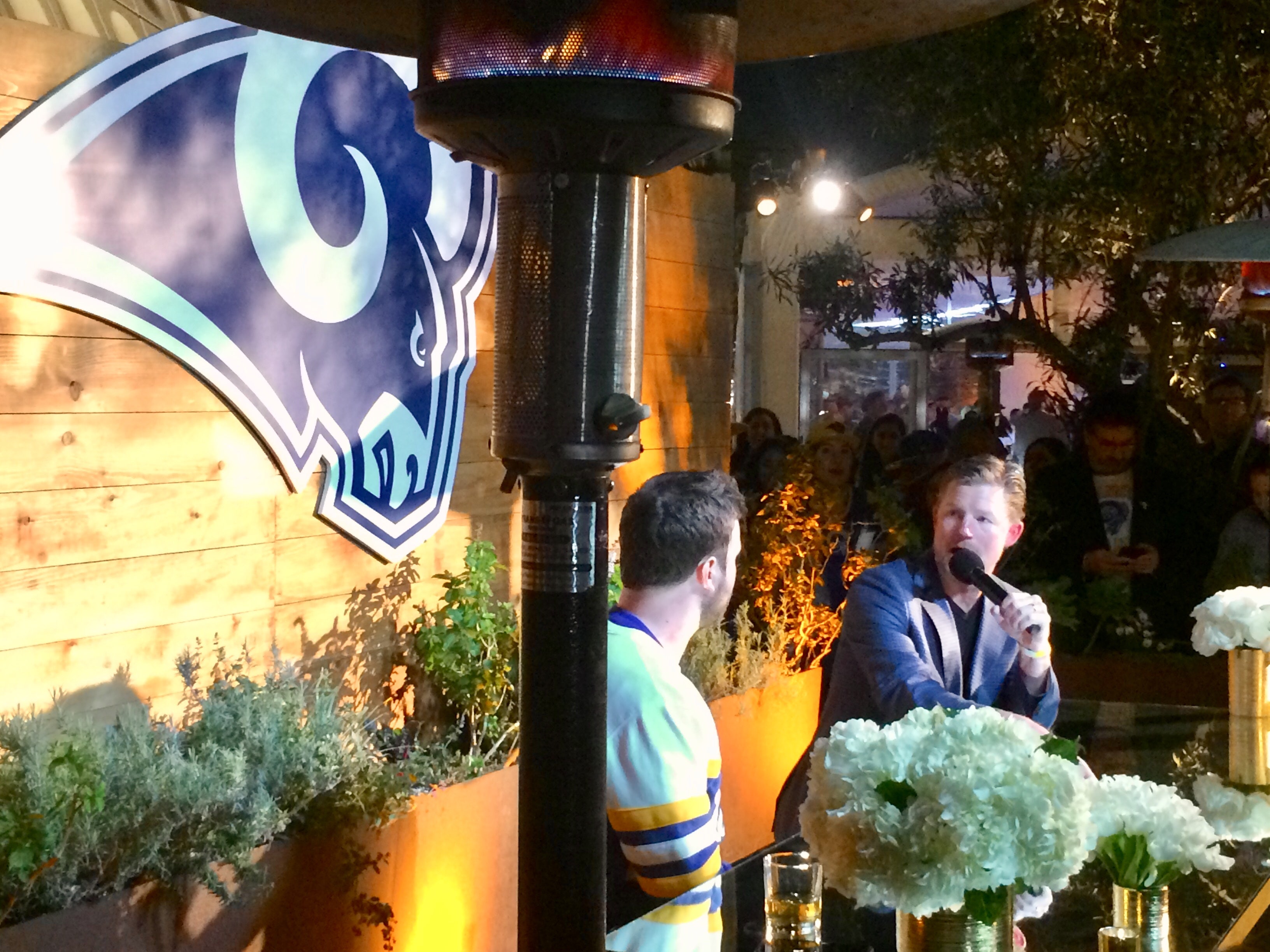 While Snead prefers to go after the players who have already proven themselves in the league rather than those awaiting their names to be called, one player who has certainly made a name for himself remains in limbo. Reigning NFL Defensive Player of the Year Aaron Donald has been absent from voluntary team workouts, which began earlier this month, while trying to secure a long-term contract that will make him one of the highest paid players in the league before heading into the final year of his rookie contract this season.
Snead reassured the fans in attendance he is well aware of the impact the 6'1″, 280-pound defensive tackle brings to his team and made it seem a deal would be struck in the near future.
"Here's the end of the timeline: Aaron Donald is going to be a Ram for a long time," Snead said with conviction.
WATCH: Sam Darnold, Josh Rosen talk future ahead of NFL Draft
He was asked if the Rams' fans should start a separate fundraiser to help assist with the new contract to which Snead jokingly replied "he's worthy of a GoFundMe for sure."
Donald finished the 2017 season with 11 sacks and five forced fumbles.
Josh Rosen: If I have to be water boy for year, I'll be the best water boy out there
While Donald lingers away from the team demonstrating his personal offseason training regiment involving dodging knives being slashed at him, the Rams will focus on the pieces they have in their control.
.@AaronDonald97 is here to set the record straight 🔪 pic.twitter.com/paP92RR6J8

— Los Angeles Rams (@RamsNFL) April 6, 2018
Los Angeles has their first selection with the 87th overall selection in this year's Draft.
The NFL Draft begins April 26 at 5:00p.