Jonathan Quick at 30: How does he rank with the all-time greats?
At most positons in the NHL, turning 30 puts you on the wrong side of the curve in terms of productive years ahead. Scorers normally begin to lose speed and sharpness, while defenders find their legs slowly giving way. And every player feels the grind of seasons past a bit more acutely following their 30th birthday.
Goaltenders, however, are an exception.
If an NHL goaltender has managed to stick around the league by their 30th birthday, they're usually coming into their prime and many go on to play close to, if not into, their 40s –€" the average age of the NHL's Vezina Trophy winner for Best Goaltender is 30.5 (h/t Craig Hagerman, The Hockey Writers)
On Thursday, LA Kings goalie Jonathan Quick turned 30. Earlier this season, the Connecticut native tied the all-time shutout mark held by John Vanbiesbrouck and Frank Brimsek for an American-born goaltender and has already secured his place atop the Kings record books passing Rogie Vachon for most wins, games played and shutouts last season. And let's not forget the two Stanley Cups and one Conn Smyth trophy Quick picked up along the way.
It seems like only yesterday Quick was an up-and-coming prospect solidifying the Kings' crease after a couple of lean goaltending years in LA – years Kings fans would rather forget. Now at 30, it wouldn't be too much of stretch to definitely say Quick is destined to be remembered as one of the all-time greatest goaltenders in NHL history.
Just take a look at how Quick at 30 compares to the NHL's two all-time winningest goaltenders Patrick Roy and Martin Brodeur at the same age.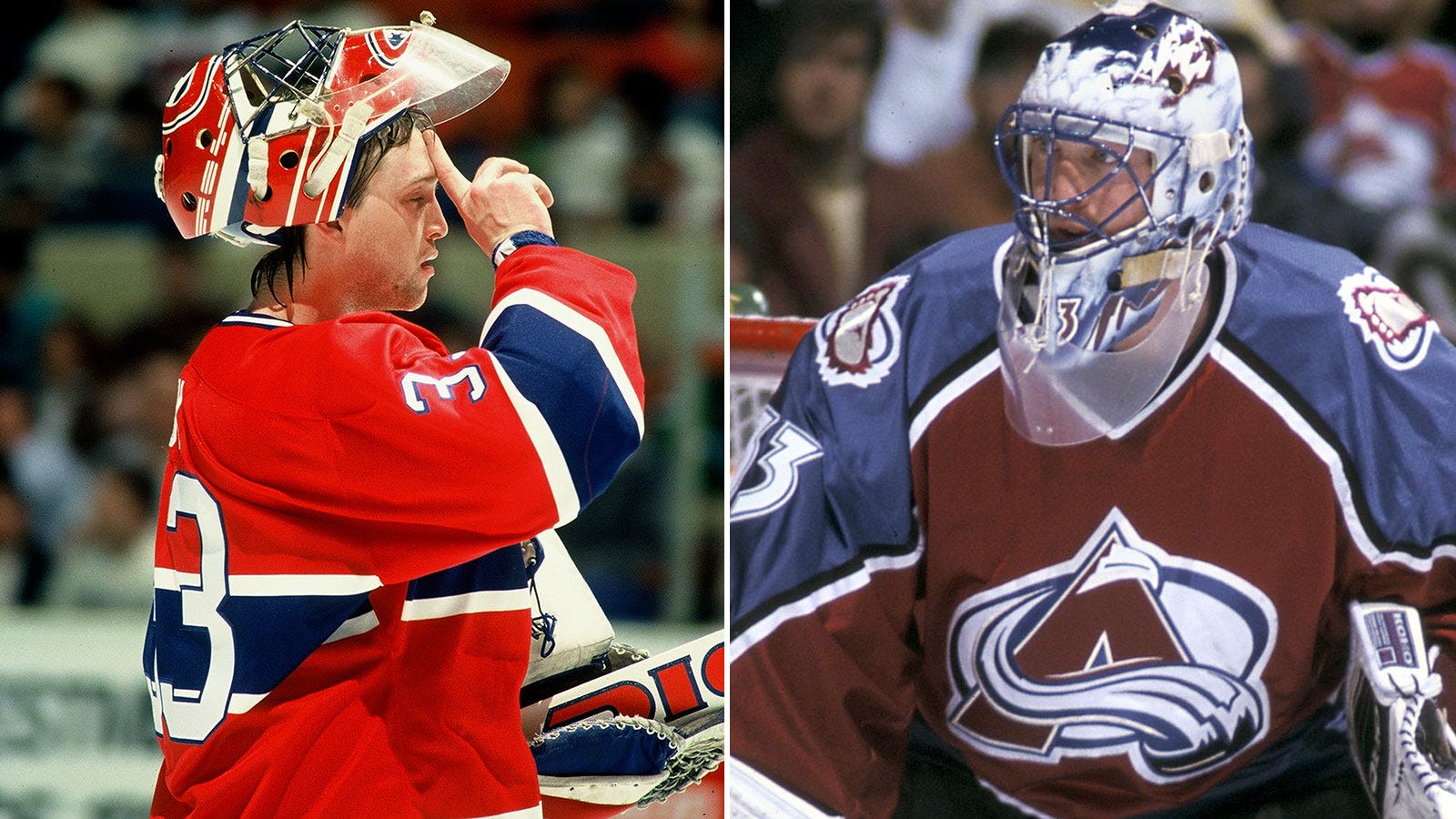 Patrick Roy — career stats: 551 wins (2nd all-time), 66 shutouts, 4 Stanley Cups
If ever a goalie fell into a great situation and then displayed the talent to back it up, it was Roy. Having debuted in 1985 with the Montreal Canadiens, Roy solidified himself as a starter at the beginning of the Stanley Cup playoffs the following season and then carried the team with a Conn Smyth winning performance to the Cup.
Compare Quick to Roy at 30 and they're strikingly similar. Like Quick, Roy had won two Stanley Cups –€" the second coming at the expense of the LA Kings in 1993 – by his 30th birthday. Roy had 28 shutouts by his by his 30th birthday to Quick's 40. In wins, Roy's 277 edge Quick's 238 but the former Canadiens goaltender also 94 more games under his belt at the same age. Roy's three Vezina Trophies by 30 though underline the only major award missing from the Kings goalie's resume to this point in his career.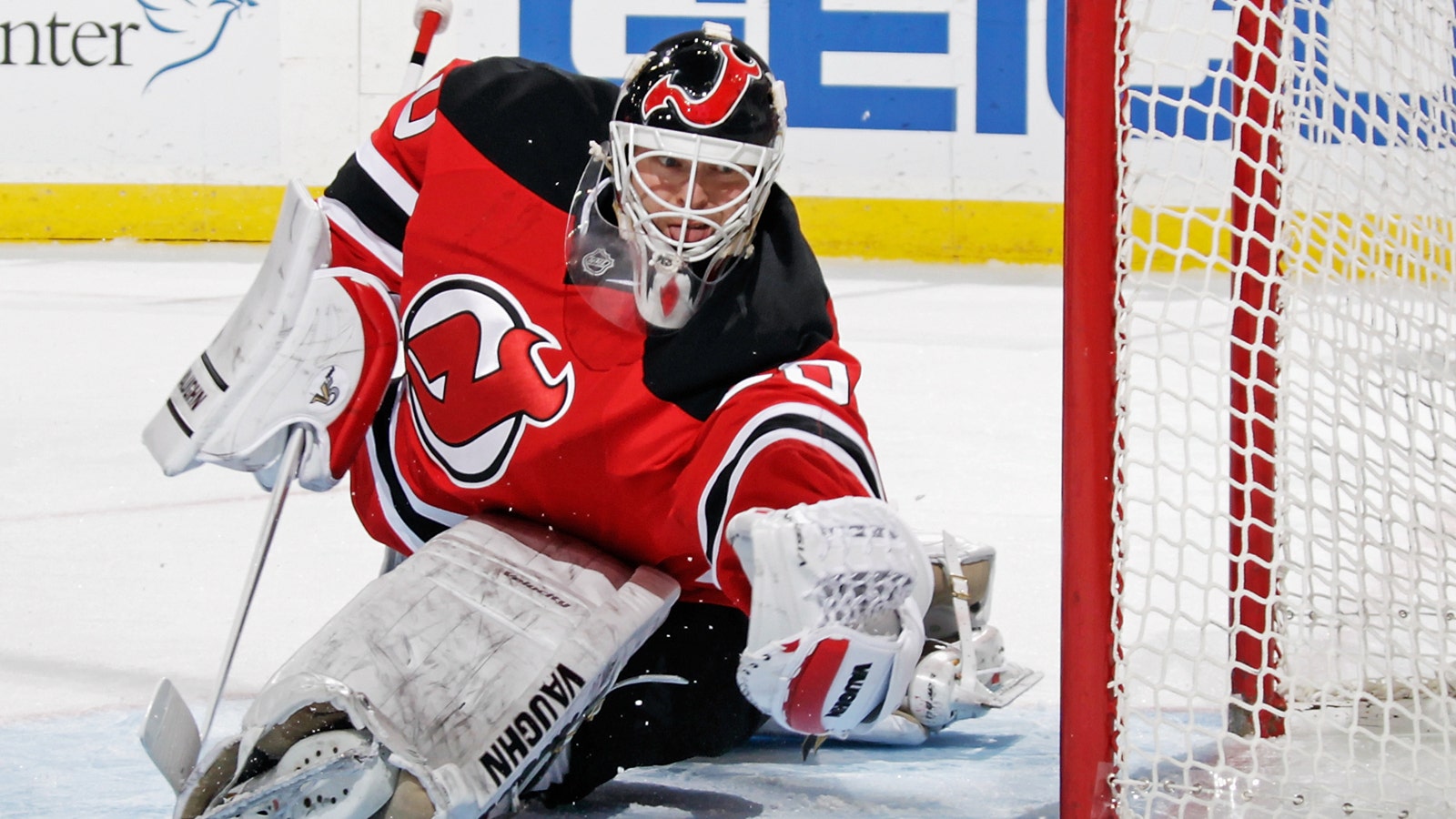 Martin Brodeur — career stats: 691 wins (most all-time), 125 shutouts (most all-time), 3 Stanley Cups
Quick has a long way to go if he's going to reach Brodeur's all-time shutout record of 125. By the age of 30, Brodeur had already amassed 55 shutouts. Brodeur had the luck of playing in a dead puck era for a New Jersey Devils team infamous for their defensive tactics though. Like Roy, Brodeur also had considerably more wins than Quick with 324 by 30. But adjusted for the over 100 games more Brodeur played at that point in his career the stats might tell a different story.
Like Quick, Brodeur had two Stanley Cups before turning 30 but never matched Quick by winning a Conn Smyth Trophy. And while Brodeur has four Vezinas in his trophy case, they all came after turning 30.
Something for Quick and Kings fans to look forward to post 30.