Get excited to see these guys! Five Chargers players you'll want to follow
The news, met with mostly angry or hilarious responses, is confirmed … the Chargers will play in Los Angeles in 2017.
After going more than 20 years without an NFL team, the Los Angeles area will now have two next season.
A letter from Dean Spanos pic.twitter.com/rTNIvrsN1A

— Los Angeles Chargers (@Chargers) January 12, 2017
If you haven't paid much attention to what the Chargers have done on the field as of late, have no fear … we're here to advise!
First up, a list of the five most intriguing players to keep an eye on in 2017.
Joey Bosa, defensive end
Bosa! In his rookie season, delayed somewhat by ongoing contract negotiations, Bosa did not disappoint … registering 10.5 sacks and 41 tackles in 2016. As the team continues to push Bosa for Rookie of the Year honors, it will be fun to watch the 6-foot-5, 280 pounder continue to get disrupt opposing offenses and, especially, quarterbacks.
Melvin Gordon, running back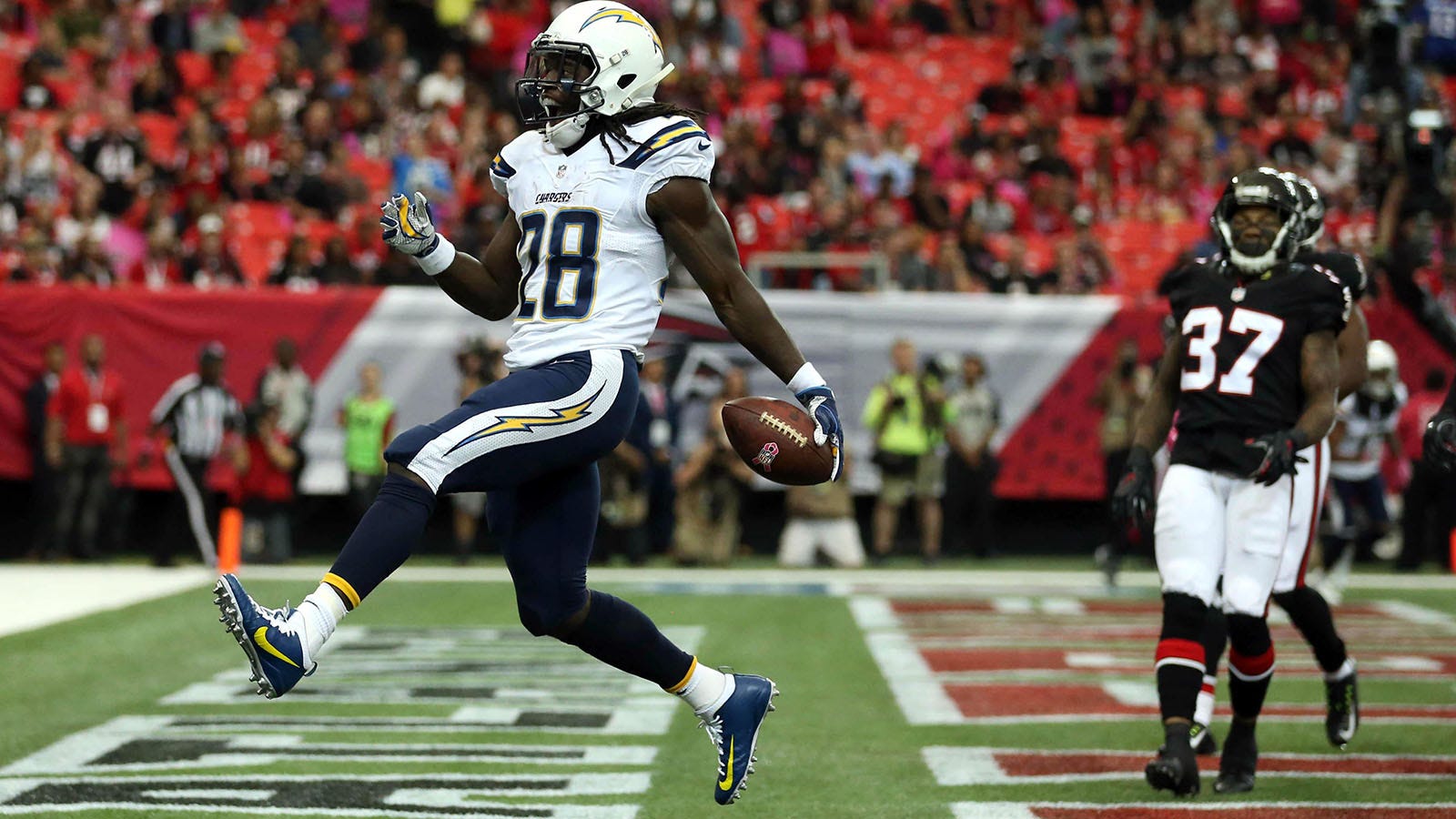 Gordon was just three sinking yards from a 1,000-yard season in 2016. Gordon, who's dealt with injuries during his two seasons with the club, will again by the focus of the Chargers' offense in their new home. The second-year player out of Wisconsin signed a four-year contract in 2015.
Casey Hayward, cornerback
In his first season with the Chargers in 2016, posted 58 tackles and led the team .. and the NFL .. with seven interceptions. For his troubles, Hayward was named to his first-career Pro Bowl. Expect big things from Hayward in his first season under the LA lights.
Tyrell Williams, receiver
How's this for a feel-good story? Williams was originally undrafted in 2015 and signed as part of the Chargers' practice squad. Then, in 2016, Williams exploded to the tune of 69 catches for 1,059 yards and seven touchdowns … trailing only rookie tight end Hunter Henry (eight) for the team lead in receiving scores.
Antonio Gates, tight end
Gates, who'll be in the Pro Football Hall of Fame when his career is over, will enter his 15th NFL season this fall, all of them spent with the Chargers. And Gates continues to produce on the field, posting 53 catches for 548 yards and seven scores. As the team is high on the future of rookie TE Henry, the 6-4 Gates will continue to draw the attention of opposing defenses.