Danny Granger's Clippers debut put on hold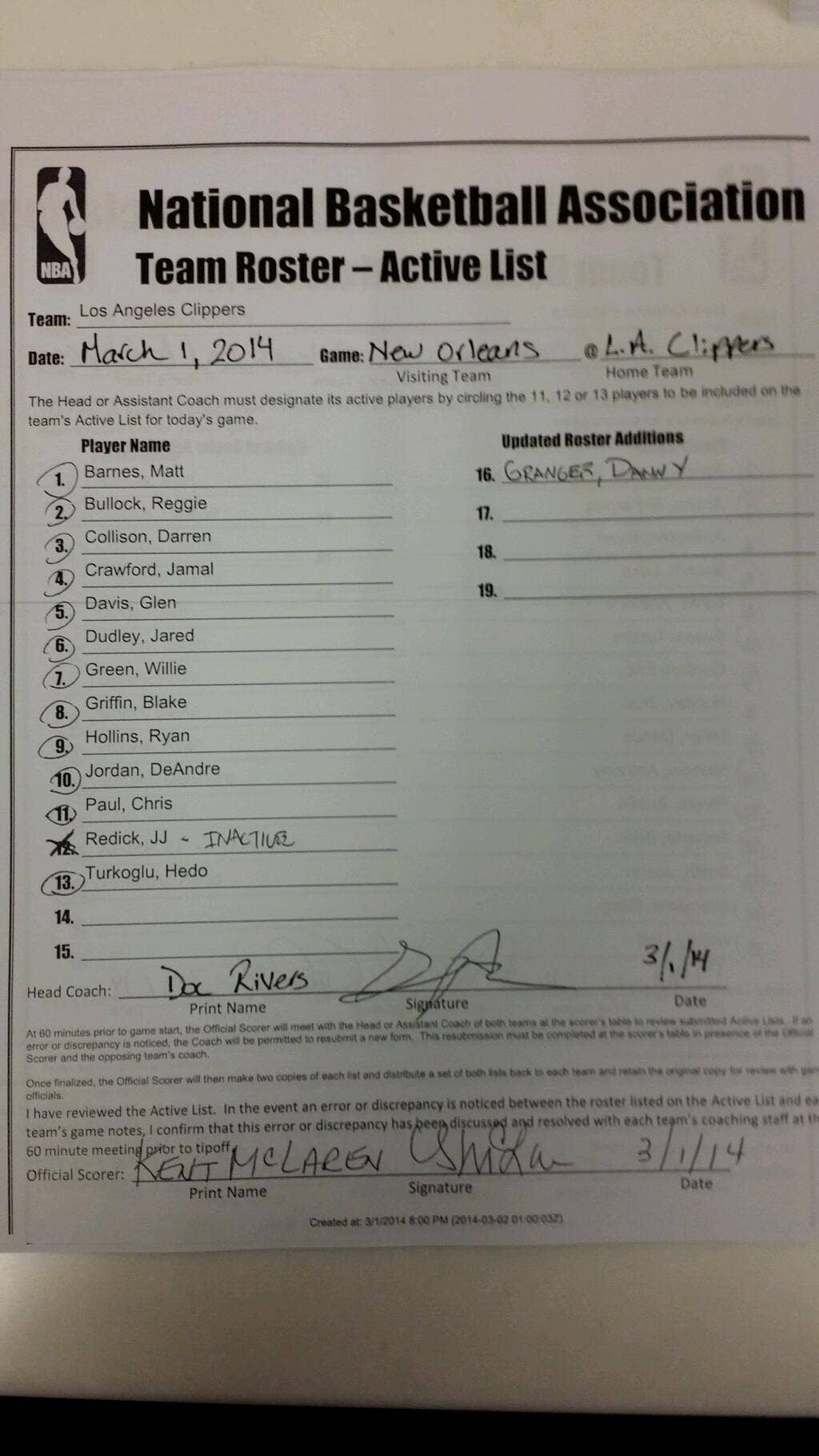 LOS ANGELES — Danny Granger's debut with the Clippers will have to wait.
Granger's name was on the official team roster for Saturday night's game against the New Orleans Pelicans at Staples Center, but the number in front of his name was not circled, which the NBA requires.
The list of active players, which is submitted to the official scorer before each game, included Granger's name, but a team's head coach must circle the number in front of the names of all active players.
The list was signed by Clippers coach Doc Rivers, who failed to see that Granger was not included among active players. Before the game, Rivers said he wasn't sure if Granger would see minutes.
"That was on me," Rivers said after the Clippers defeated the New Orleans Pelicans 108-76. "My job is to check (the list). I'm going to have to pay a silly fine. Our team has instituted a silly fine, so they're going to fine me. I don't know what the amount will be, probably dinner.
"Fortunately, we didn't need him tonight, and that's good."
Granger's first game in a Clippers uniform will probably come on the road next Tuesday at Phoenix.