2014 preview: Chargers face tougher road to the postseason
With football season around the corner, FOXSports.com is providing a thorough analysis of all 32 teams heading into training camp. The offseason may have lacked some hard-hitting action, but franchise-altering moves have been made. Parity is excessive as ever. Every team looks great on paper in July. But it's the development and seasoning of a team that will matter in January and, yes … even February. Goodbye, offseason!
Today, we continue the series with the San Diego Chargers.
2013 record: 9-7 overall (4-4 in AFC West, lost 24-17 to Denver in AFC Divisional round)
Key departures: CB Derek Cox, QB Charlie Whitehurst, FB Le'Ron McClain
Key arrivals: RB Donald Brown, CB Brandon Flowers, QB Kellen Clemens
THREE QUESTIONS
1. Can the Chargers overcome a tougher sked in 2014?
Last season, San Diego had the luxury of an easy start . . . but that's not the case this year.
The Chargers host the defending Super Bowl champs in Week 2, and have to face the Broncos twice, as well as the Ravens and Patriots. However, two games vs. the Raiders, plus the Jets, Dolphins, Bills and Jaguars will help balance things out a bit.
2. Will Melvin Ingram be 100 percent?
The star of the defensive line (sorry, 34-year-old Dwight Freeney) and the team's best pass rusher, Ingram missed the first three months of the 2013 campaign while recovering from a torn ACL.
Ingram's presence on the field and in the locker room to close out last season was huge for San Diego, so expect big things from the 6-foot-1, 264-pound defensive end.
Ingram appeared in all 16 games of his rookie season in 2012.
3. Can Ryan Mathews survive 16 games or more?
The Chargers running back, known to be a bit injury prone, played a full season in 2013 for the first time in his four-year career, gaining 1,255 yards and six TDs on the ground.
With Donald Brown added to the mix, Danny Woodhead serving as a Darren Sproles-like weapon out of the backfield, and a much-improved offensive line returning key pieces, it's unlikely that Mathews will take the physical beating he's endured throughout his entire San Diego career.
BREAKOUT PLAYER
Rookie defensive back Jason Verrett
A second-team All-American selection while at TCU, Verrett will immediately help the Chargers' secondary. While a bit undersized at 5-foot-10 and 189 pounds, Verrett (39 stops, one sack, two picks in 2013) certainly has skills enough to make him the 25th pick in the 2014 NFL Draft.
The addition of cornerback Brandon Flowers to a talented trio of safeties on the roster means the Chargers could have a deep secondary on their hands — if Verrett is up the challenge of seeing significant playing time as a rookie in the NFL.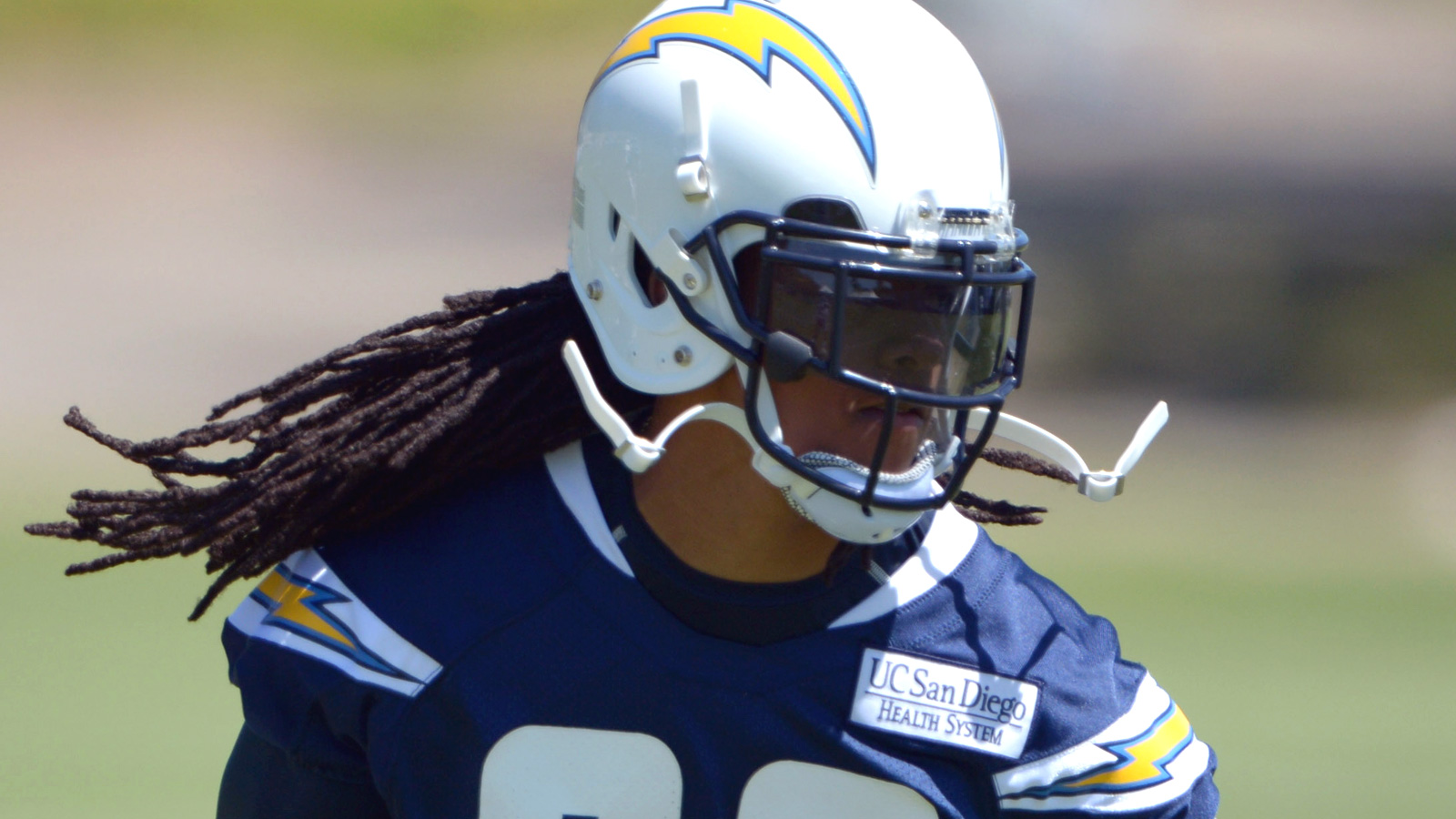 REASON FOR OPTIMISM
A much-improved defense. The Chargers allowed 24 or fewer points in each of their final seven games, including two matchups with the high-powered Broncos offense.
With a healthy Melvin Ingram (seven tackles, one sack in in four games) anchoring the defensive line, and new addition Flowers (13 starts for Kansas City, 65 stops, one sack, one interception) keeping an eye on the secondary, San Diego's D could be one of the best in the AFC West.
REASON TO PANIC
Who the heck will QB Philip Rivers throw to outside of Keenan Allen? Rivers is coming off a solid 2013 season, in which he passed for 4,478 yards, 32 scores and only 11 interceptions (his fewest since 2009).
Allen, a third-round pick out of Cal in 2013, compiled 71 catches for 1,046 yards and eight touchdowns last season. But Rivers will need more targets.
The hope is that Woodhead (76 catches, 605 yards in 2013) can continue to serve as a burner out of the backfield to take the pressure off the lack of receiver depth, due to injuries, in San Diego.
ALEX MARVEZ'S 2014 PREDICTION
No AFC team ended the 2013 regular season hotter than San Diego, which won four straight games and ultimately reached the second round of the playoffs. This could be a sign of things to come in 2014, especially with its pass defense likely to improve with the return of injured outside linebacker Dwight Freeney and the cornerback additions of veteran Brandon Flowers (Kansas City) and first-round pick Jason Verrett. The Chargers led the NFL in third-down conversion percentage and time of possession last season, but could use more spunk in a passing game that produced the second-fewest number of 40-plus yard completions with six.
Prediction: 9-7