TUF Talk Episode 13: Axe throwing rematches and Yeti souvenirs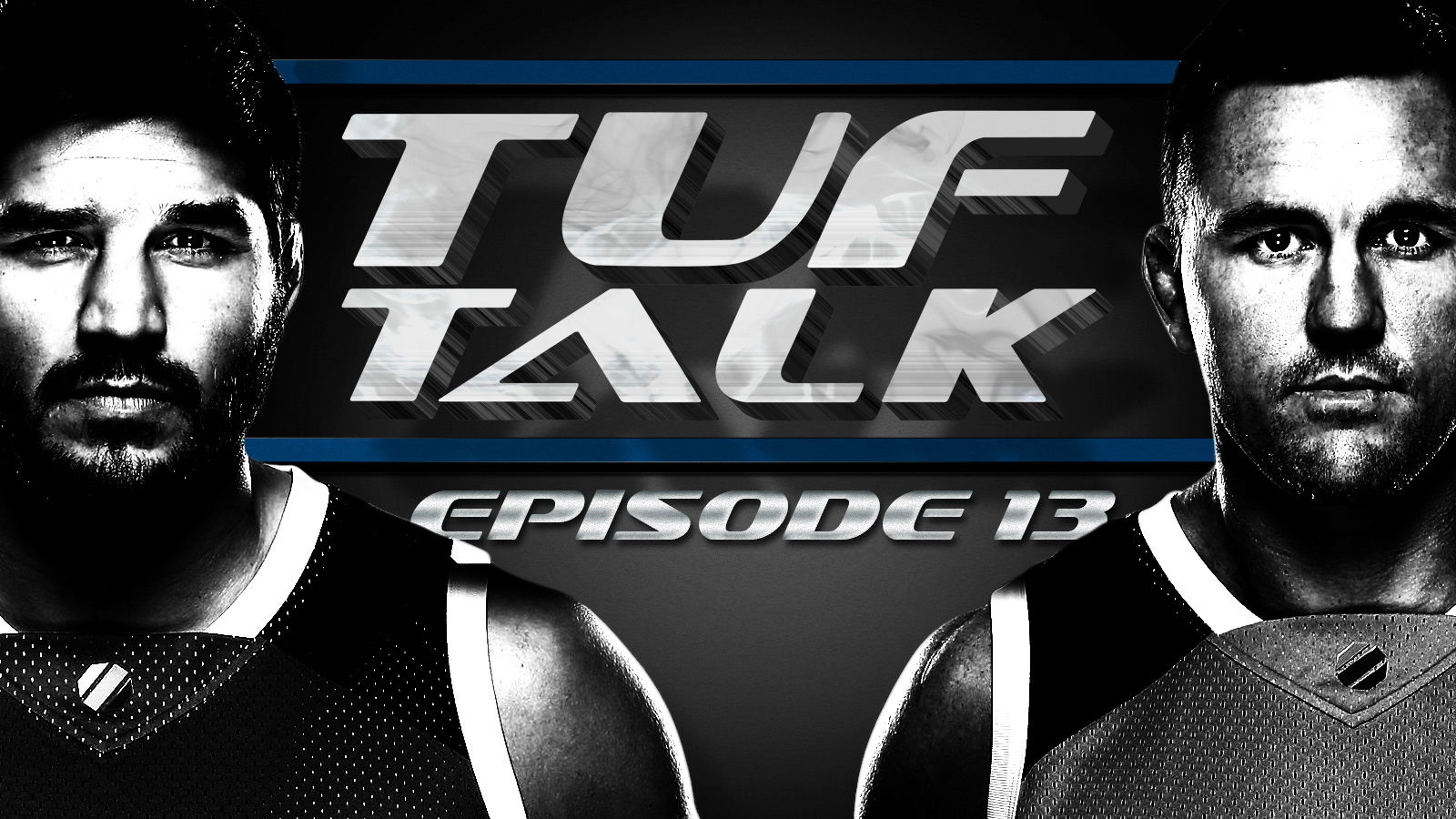 TUF Nations officially came to a close on Wednesday night with an all Canadian final in both the welterweight and middleweight division.
Coach Kyle Noke from Australia admits that the Canadians definitely had the advantage when it came to experience, but he's still proud of his squad and the work they put in during the show. Now that the experience is behind him, Noke is ready to fight for his country at the finale when he takes on fellow coach Patrick Cote.
If he's successful in his bid to win at the TUF Nations Finale, Noke will then ask Cote for a rematch from one of their contests during the coach's challenge during the season.
"I'd love a redemption in the axe throwing competition," Noke told TUF Talk. "I'd love that the most. Coming from Australia, we're kind of known for being manly men and then I get out there and I throw the axe like a limp-wristed woman, it was kind of embarrassing so I'd like a chance at redemption."
As for Cote, he couldn't be happier with the way the season turned out considering he got four of his fighters in the finals. He even managed to take home a souvenir from the show — the Yeti costume that he wore in the last episode to mess with the guys living in the house just days before they were released back out into the world.
"I have it at home for sure. That was a great souvenir," Cote said. "They only showed like 10 seconds, but all the run outside and everything that was like 30 minutes."
Cote and Noke also preview their fight on the TUF Nations Finale as both fighters look to climb into the contender's race at 170 pounds.
Check out the full episode of TUF Talk below or listen on iTunes