TUF Nations Finale Crystal Ball Predictions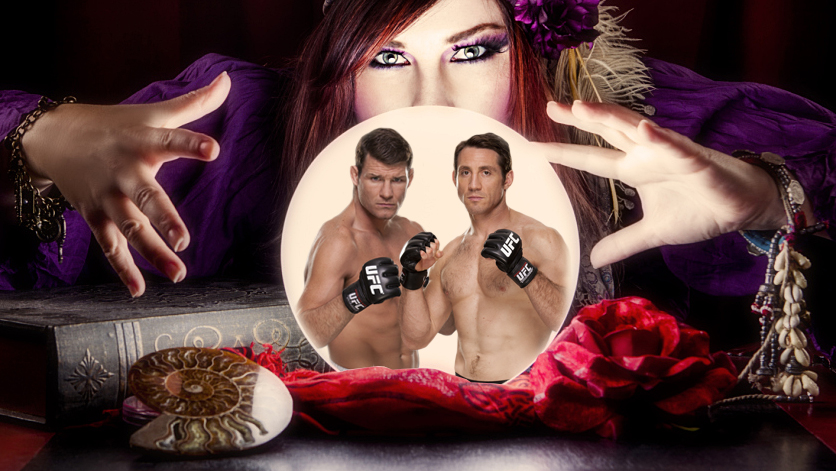 The UFC makes their first trip to Quebec City Wednesday for the TUF Nations Finale, headlined by a middleweight grudge match between Michael Bisping and Tim Kennedy.
In addition to the main event melee, opposing coaches Patrick Cote and Kyle Noke go one-on-one for team and country, while the middleweight and welterweight finales are all-Canadian affairs.
This is a sneaky good fight card in the middle of the week with a lot of close, intriguing clashes that should produce a quality event.
Who will get their hand raised? Glad you asked.
Here are the TUF Nations Finale Crystal Ball Predictions.
Michael Bisping (24-5) vs. Tim Kennedy (17-4)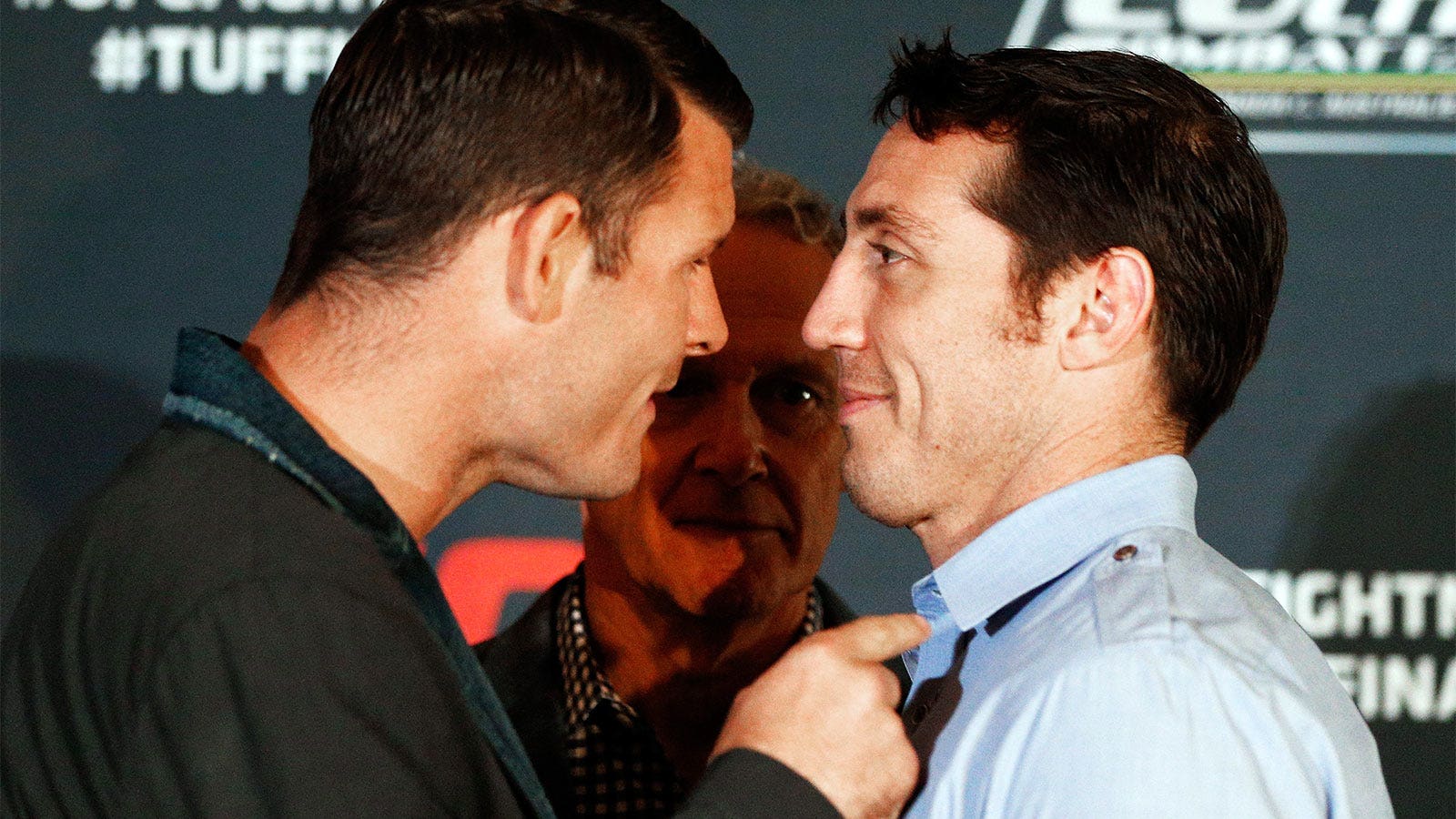 These are the types of fights Bisping historically wins—tough contests with guys slightly behind him in the rankings that have comparable skill sets. Exhibit A: Alan Belcher. Exhibit B: Brian Stann.
That said, he hasn't fought in nearly a year due to a serious eye injury, and Kennedy is the kind of guy that is going to keep getting better with each subsequent fight and training camp.
Having chatted with the Army Ranger and several of his coaches in Albuquerque a couple weeks back, this feels like the right opportunity for Kennedy to get a major win and take a big step forward in the middleweight division.
He's a superior grappler to Bisping and packs more power, plus if you've ever seen the guy workout, you know there is no reason to question his conditioning. "The Count" is tough to put away and could certainly stick-and-move enough to earn the victory, but Kennedy is better than his No. 7 ranking indicates and he'll show that here.
Prediction: Tim Kennedy by Unanimous Decision
Patrick Cote (19-8) vs. Kyle Noke (20-6-1)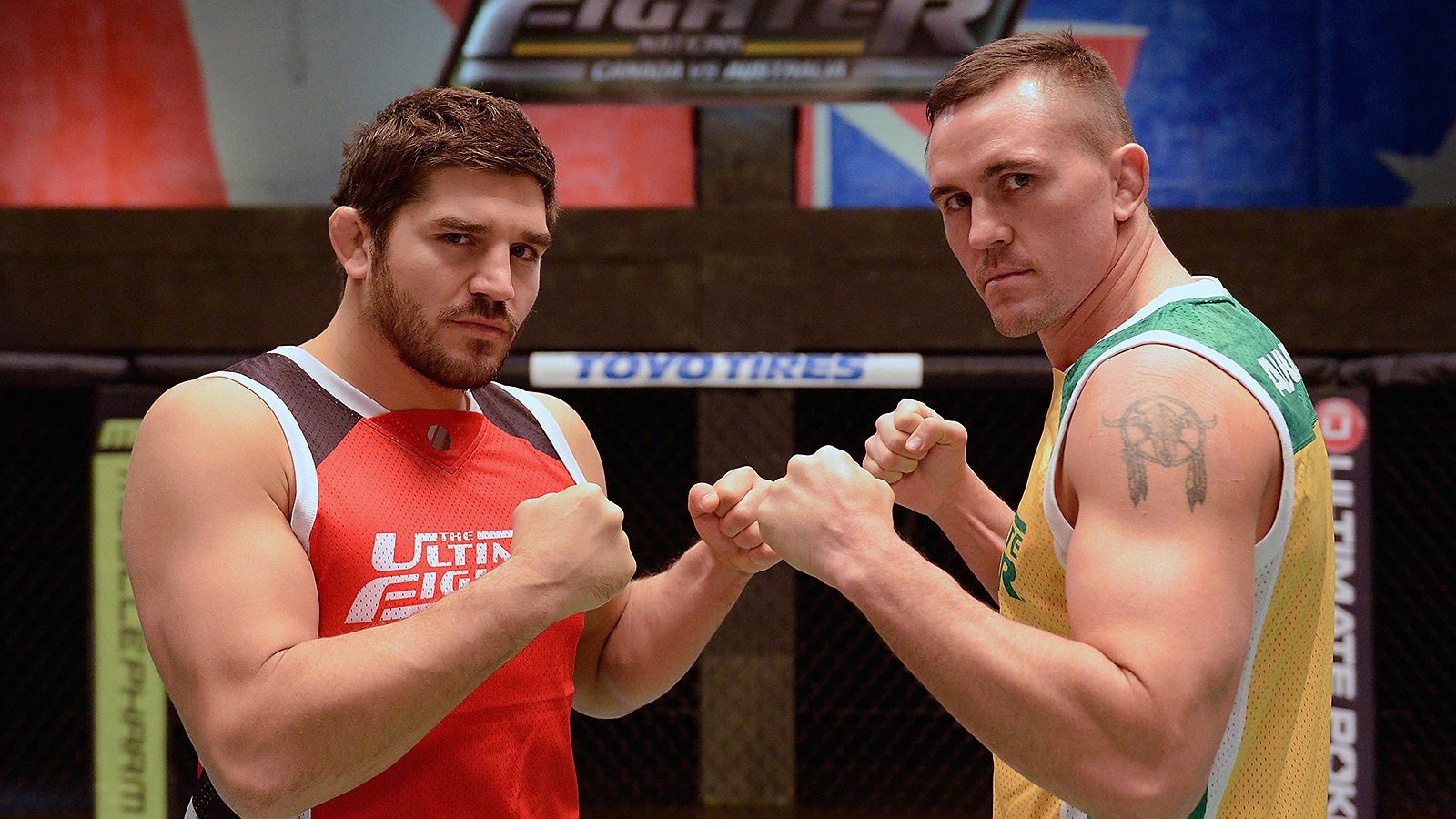 The battle between this season's coaches is Australia's last chance to pick up an impact victory over the Canadians. With all four finalists representing the land of maple syrup and Mounties (and a great little band called The Mounties as well), Noke needs a win to avoid a clean sweep for the Canucks.
And he should be able to get it.
While Cote is the more powerful of the two, Noke is the more well-rounded of the two. More importantly, he moves better than "The Predator" and in a fight that has the potential to be a stand-up battle, footwork and angles are crucial, and the Aussie is lighter on his feet.
One key for Noke will be avoiding getting tagged early—he hasn't fought since September 2012, so there is bound to be some rust that needs shaking off, but if he can weather the storm, he should be able to pick and pop well enough down the stretch to secure the victory.
Prediction: Kyle Noke by Unanimous Decision
Elias Theodorou (8-0) vs. Sheldon Westcott (8-1-1)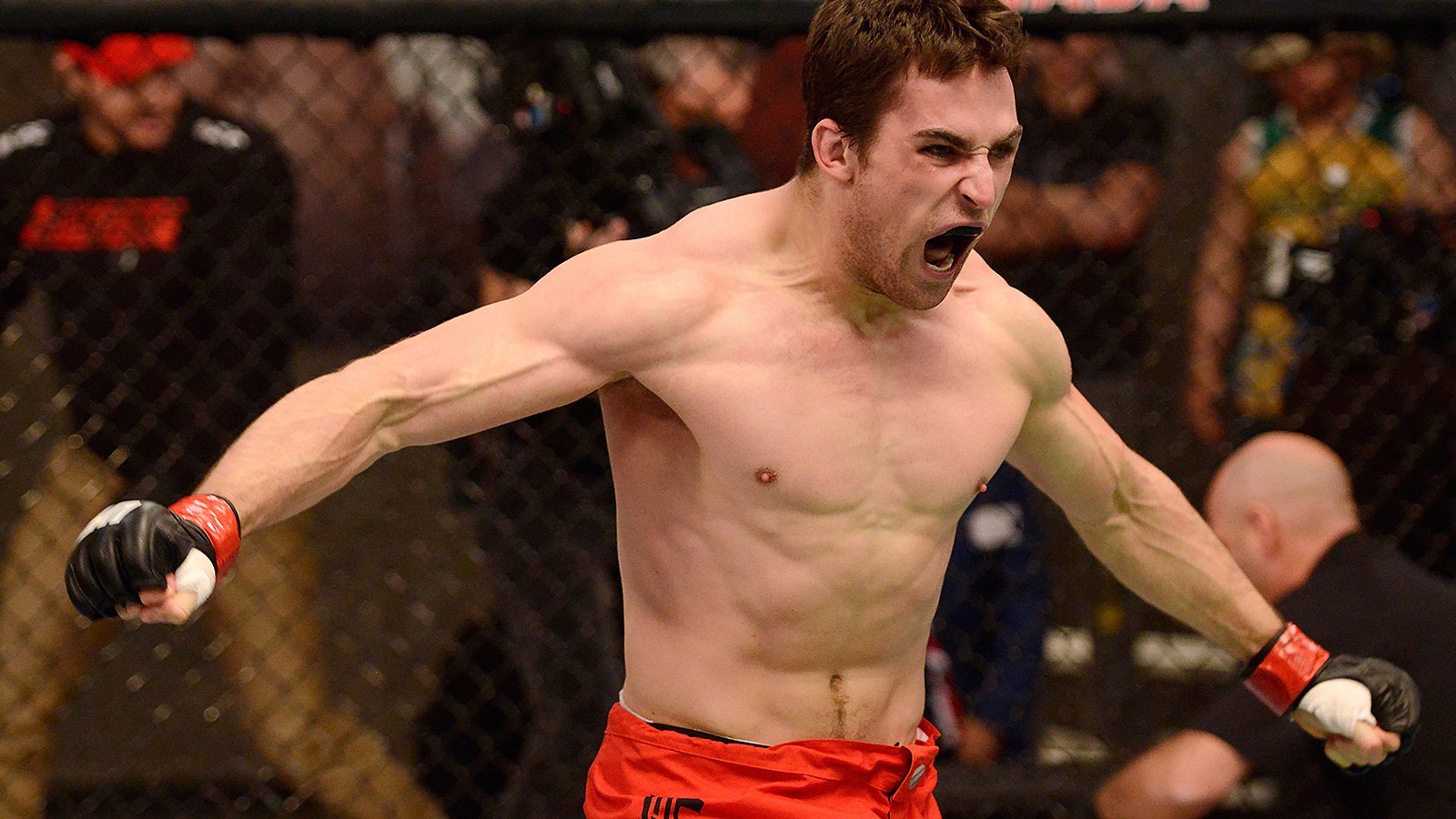 The first of two Canadian combos to battle for the six-figure contract that comes with winning the Ultimate Fighter, these two middleweights are a study in different styles.
Theodorou is a grinder, through and through—a fighter that knows his superior wrestler and steady pressure is his greatest asset, and he rarely strays from his wheelhouse. Westcott, meanwhile, is an advantageous fighter with no one specific skill that stands out above any other. He's solid everywhere, which makes his dangerous everywhere, and that should be the difference here.
Not that fighting Theodorou is easy—no one has beaten him yet—but Westcott knows what he's in store for, and with ample time to prepare, expect the Alberta native to capitalize on whatever opening he sees or creates to get the victory.
Prediction: Sheldon Westcott by Submission, Round 2
Olivier Aubin-Mercier (4-0) vs. Chad Laprise (7-0)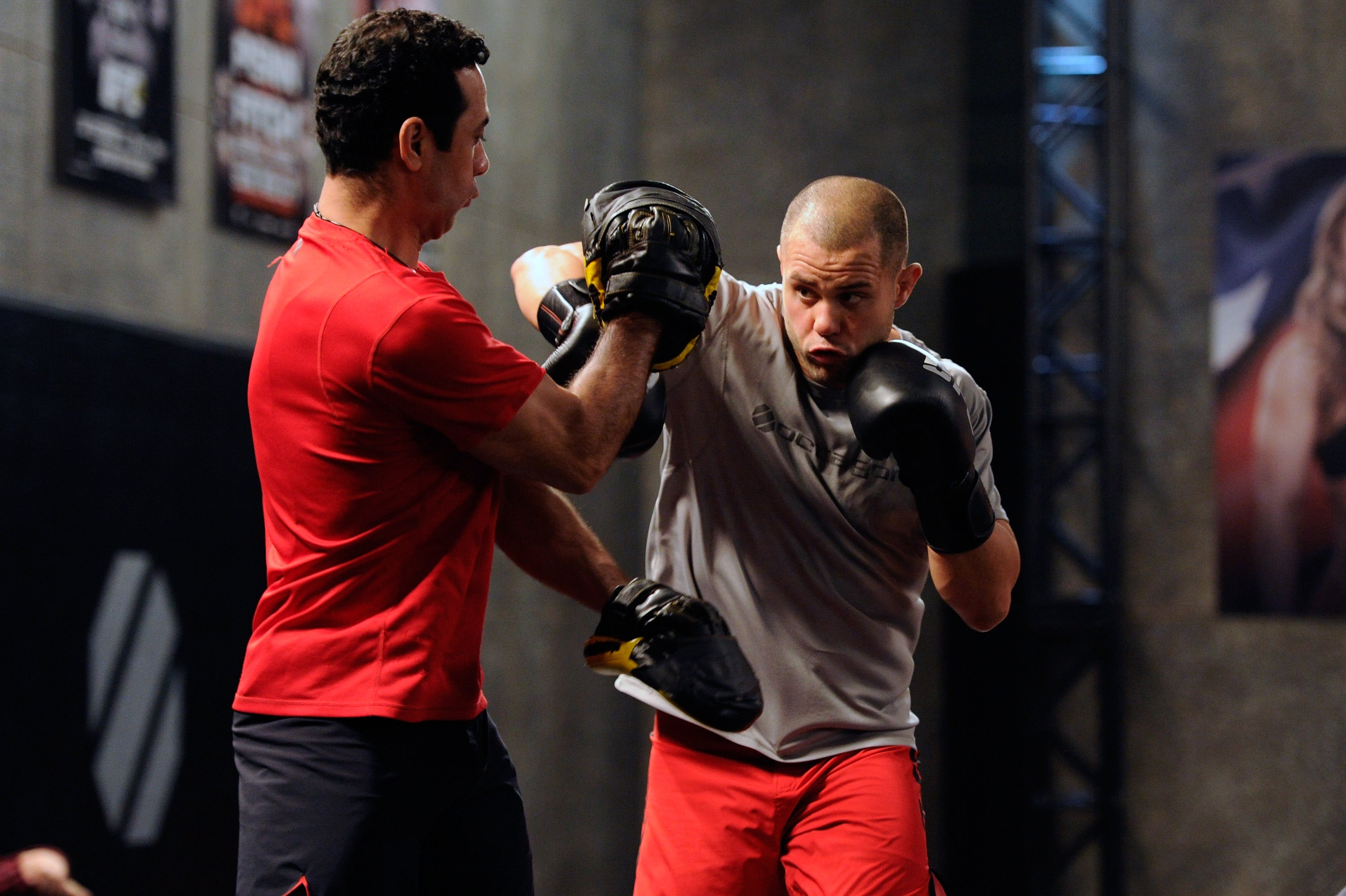 OAM is on a Rousey-esque streak to start his career, earning all four of his wins by rear-naked choke in the first round. That said, he's yet to step in with anyone as experienced and tough as Laprise, a product of the Adrenaline Training Center in London, Ontario, the same gym that produced Sam Stout and Mark Hominick.
While Laprise looks like the safer pick on paper because of his power and Aubin-Mercier's lack of experience, fighting in his home province for the opportunity to earn his place in the UFC could spur the 25-year-old judoka on.
Additionally, what if his dominant efforts to start his career haven't just been a function of the competition he's faced? He looked very good working his way to the finale and there is the chance this is jut the start of an impressive career.
Or Laprise could crack him right out of the gate. We'll see.
Prediction: Olivier Aubin-Mercier by Submission, Round 1
Dustin Poirier (15-3) vs. Akira Corassani (12-3)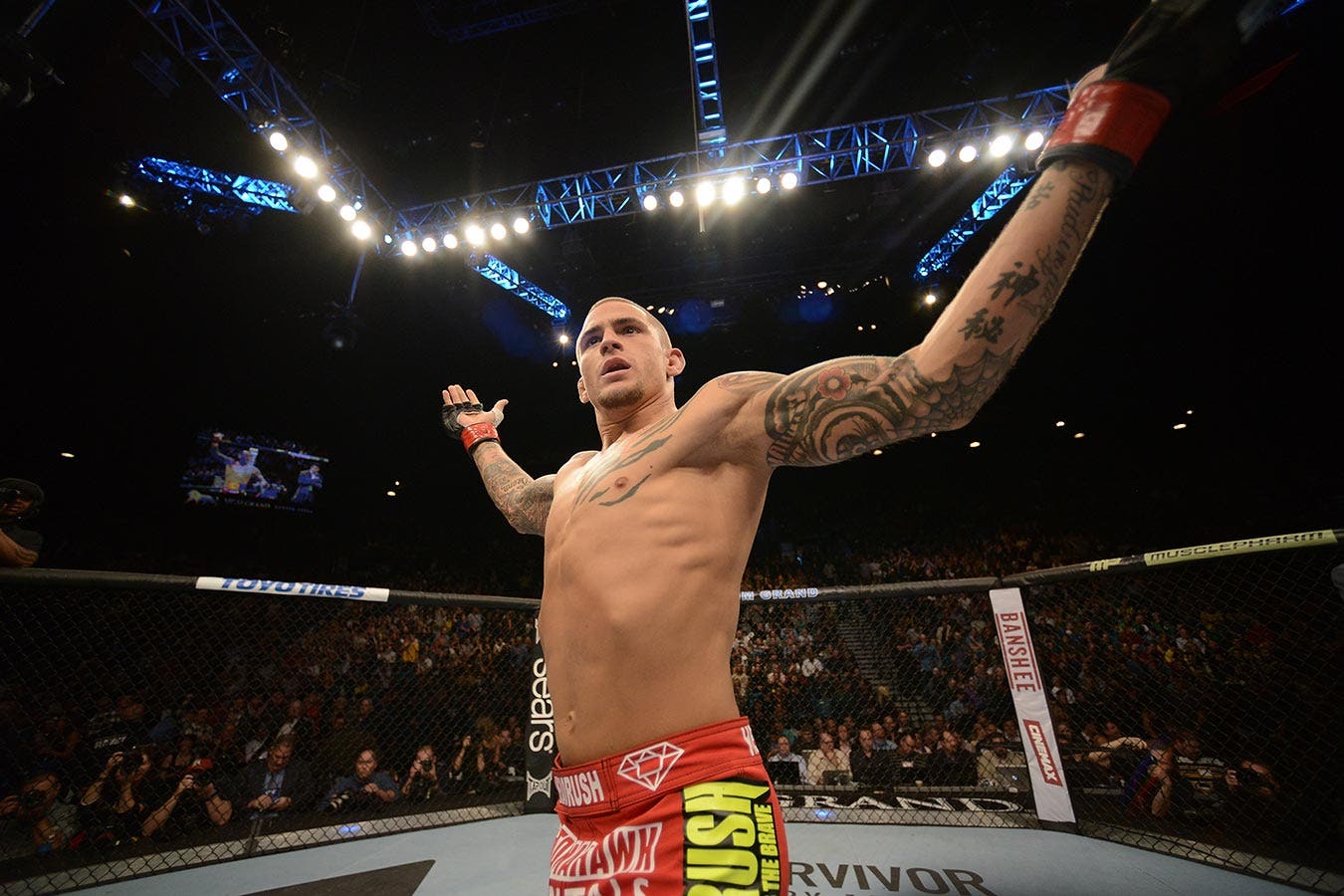 It's hard to see Corassani winning here.
Poirier has looked very good in his last two efforts and has faced and beaten significantly better competition over his career. Ranked inside the Top 10 in the featherweight division, this is a fight of circumstance for "The Diamond," who fell victim to the numbers game as everyone else in the 145-pound ranks was already booked up.
Corassani, a TUF 14 alumnus, has three consecutive wins on his resume, but many question his split decision win over Andy Ogle and his last victory came after Maximo Blanco struck him with an illegal knee 25-seconds into their fight. Basically, he won because he was fighting a crazy person with a history of committing fouls in the cage.
That won't happen with Poirier. Look for the American Top Team representative to push the pace from the outset, swarming Corassani and overpowering him en route to the stoppage win.
Prediction: Dustin Poirier by TKO, Round 1
Sam Stout (20-9-1) vs. K.J. Noons (12-7)
In what profiles as a battle of strikers, don't be surprised if Stout's improved wrestling is the difference here.
While it would be great to see these two dig in and swing for 15 minutes, the Canadian has an edge on the ground, and should look to exploit it here. He's alternated wins and losses over his last seven fights, and Noons has the hand speed and technical ability to outwork him in the striking department, which should prompt "Hands of Stone" to become a wrestler on Wednesday night.
Prediction: Sam Stout by Unanimous Decision
Sarah Kaufman (16-2) vs. Leslie Smith (6-4-1)
Not bad for a bout put together on less than two weeks out from fight night.
These two met under the Invicta FC banner last April, with Kaufman edging out a split decision win in a close, entertaining contest. Don't expect this one to be as close.
While Smith is as game and gritty as they come, jumping in with a former world champion who has been preparing for 8-10 weeks is a tall order, and Kaufman has an extra chip on her shoulder heading into this one after getting a raw deal in her bout with Jessica Eye.
Look for the Canadian to crank up the volume and intensity as the fight progresses, securing her first UFC win in the process.
Prediction: Sarah Kaufman by Unanimous Decision
Ryan Jimmo (18-3) vs. Sean O'Connell (15-4)
This is a critical fight for Jimmo, who has lost two of his last three after a lengthy winning streak that concluded with his seven-second knockout win over Anthony Perosh in his UFC debut.
O'Connell has a shiny looking record, but he's one of those guys that has racked up the victories against overmatched competition on the regional circuit, losing each of his last two fights when he stepped up to face stiffer competition.
Jimmo outclasses him in every area and gets back into the win column with a stoppage victory.
Prediction: Ryan Jimmo by TKO, Round 1
George Roop (14-10-1) vs. Dustin Kimura (11-1)
Roop does a good job of using his length to his advantage on offense, but hasn't figured out how to tuck his chin and avoid getting tagged when guys swarm in on him.
Kimura is one of the young Hawaiian talents starting to make generate a little buzz in the UFC. The 24-year-old should be able to get inside, get Roop on roller skates, and find the finish.
Prediction: Dustin Kimura by Submission, Round 2
Mark Bocek (11-5) vs. Mike De La Torre (12-3)
De La Torre, an MMA Lab product, steps up on short notice to fill-in for Evan Dunham. Unfortunately for the UFC newcomer, he's walking into a rough stylistic match-up.
All four of De La Torre's losses have come by way of submission, and Bocek is one of the best pure grapplers in the lightweight division.
Though he has never been able to string together enough wins to climb into contention, the 32-year-old Canadian has only lost to Top 10 opposition over the last five years, and should dominate here.
Prediction: Mark Bocek by Submission, Round 1
Nordine Taleb (8-2) vs. Vik Grujic (6-2)
From a "make sure we have a Canada vs. Australia fight on the card besides the coaches" standpoint, this makes sense, but when you factor in that Taleb is among the hopefuls vying for a spot to get into the house on Season 19 of The Ultimate Fighter—which premieres immediately following this fight card—it seems a little confusing.
If he wins here, he's on the roster, so it's reasonable to assume things don't go his way in the pre-taped elimination bouts.
Regardless, he's the more experienced and superior striker of the two, and should be able to dispatch Grujic without much trouble. After all, the Aussie tapped to a Von Flue Choke, a move most people know not to get caught with, yet alone stopped with.
Prediction: Nordine Taleb by TKO, Round 1
Richard Walsh (7-1) vs. Chris Indich (5-1)
With both finales being all-Canadian affairs, it's only right to have an Aussie vs. Aussie match-up on the card as well.
Walsh has a little more experience and managed a win during the season, while Indich was matched up with finalist Chad Laprise right out of the gate. Neither shows any truly dominant skill or glaring weakness, so this is a straight gut call…
Prediction: Richard Walsh by Unanimous Decision
Mitch Gagnon (10-2) vs. Tim Gorman (8-2)
Gorman was the weird dude that wanted to fight Bryan Caraway for the right to date Miesha Tate on the last season of The Ultimate Fighter. He was bounced from the house with an injury, but promised a fight, and now he gets his chance.
It isn't likely to last long.
Gagnon is an ultra-aggressive fighter who has been limited to fighting in Canada due to visa issues in the past. He's made the most of his opportunities, however, earning high marks in a losing effort against Caraway in his debut before collecting consecutive first-round submission wins over Walel Watson and the previously discussed Dustin Kimura.
Look for another Canadian victory to close out the card.
Prediction: Mitch Gagnon by Submission, Round 1