TUF 19 contestant Mike King breaks down his win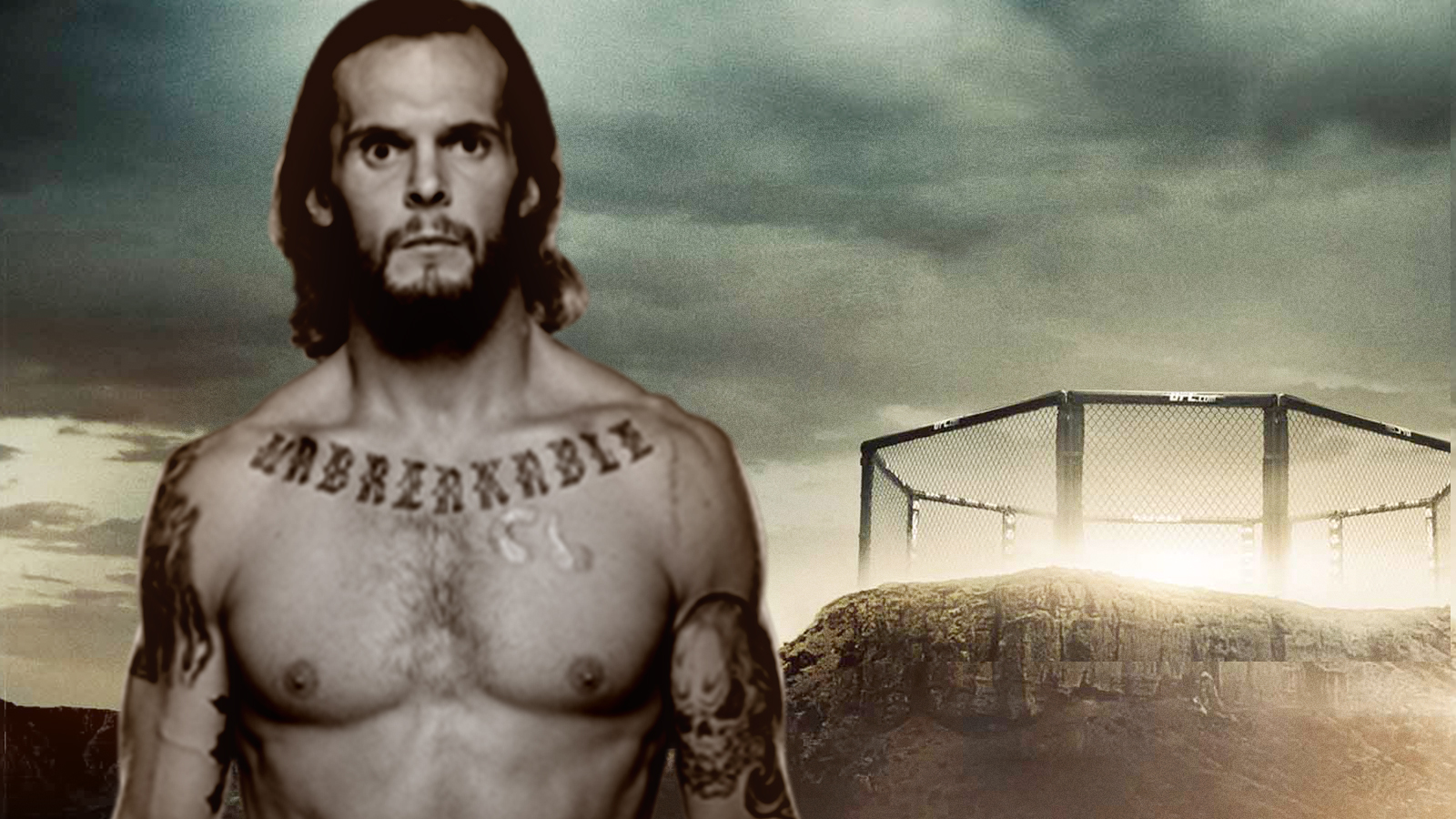 I started wrestling at age 4. My father was a wrestling coach for 25 years so I grew up around combat sports and on the mats from a very young age. Although I placed in Nationals in Freestyle and Sambo by the age of 14, I decided to pursue a career in football, earning myself a spot on the Otterbein University football team as a multiple-year team captain.
After my college football career, I still had a deep need for competition and in 2007 began my MMA career. After winning a year long amateur tournament, earning the NAAFS amateur fighter of the year award, earning NAAFS KO of the year award and with the ever lasting support of my now girlfriend Elizabeth Bland, I was ready to take my MMA career to the next level. I turned pro in 2010 and am currently undefeated at 5-0 with 5 first round finishes.
I train at the world renowned American Top Team in Coconut Creek FL, Pitchblack MMA in Simpsonville SC, and NYMAG in Naples FL where I am coached by Ricardo Liborio, Ray Thompson, and Keith Rummel. Recently, I have been recognized by MMA Sun as one of the top up and coming MMA prospects in the nation.
Approaching the elimination round of The Ultimate Fighter has been like no other competitive experience of my life. The only thing I can compare the experience to would be an open wrestling tournament during the off-season. There are many aspects to mixed martial arts that all need equal attention to be competitive but better yet successful. One of those main aspects for me is game planning for my opponent. With the way the fight picks were set up, you don't get the opportunity to game plan whatsoever because you get less than 24 hours to prepare, On top of that, you don't have access to the internet to watch any video footage of your opponents fights. This was probably the biggest difference in participating in TUF, you are taken outside of your comfort zone.
The day of the fight was like any other fight day, except I would be competing between 1pm and 3pm instead of late in the evening. I slept well, I felt hydrated and am confident that no one is taking what is rightfully mine. Unfortunately I am fighting Nordine Taleb, who just like me, is managed by Alchemist management. I have spent a lot of time with Nordine but this is a business and we all have the same goal…being a world champion.
Sitting in the hotel room and knowing that my entire professional career was going to culminate in less than two hours was one of the most surreal moments of my life. I literally had only one true emotion. I wasn't excited, happy, nervous, scared, or overly motivated. I was simply confident. At that moment I knew, I was in the exact place I was supposed to be. My entire life was preparation for this one opportunity and I was ready not only physically but more importantly mentally.
The fight itself With Nordine, as you could see was a high paced grinder. He is an animal. He is by far the most proficient striker I have ever been in the cage with. His accuracy and hip speed are incredible. From early in the fight it was obvious that I was trying to turn the match into a dogfight, which I feel I did well. Nordine is very dangerous if you give him space to work, so the keys to victory for me are close distance often, win dirty boxing exchanges and score takedowns.
In the first round, I did exactly what I had planned to do from the beginning. I controlled Nordine on the cage, scored a takedown early and landed some good shots in close range. What surprised me the most was how well he absorbed some of my strikes. I landed two hard right hands the stumbled him into the cage but he recovered in what seem to be in no time at all. I knew at that point I had to get ready for a brawl. I had felt Nordines power early so the rest of the fight I felt confident that I had the advantage.
In between rounds, I recovered quickly but not having corner men who knew my style was something that was shocking to me and also something I didn't plan for before the fight.
The second round started of like the first, but Nordine made adjustments in between rounds and showed good wrestling defense. So I decided to stand and strike with him for a bit to help open up takedowns later in the round. I felt like I still controlled the round in terms of cage presence. Nordine did happen to land a solid liver kick and knee late in the round, which is what I believe won the second round for him forcing us into a sudden death third round.
So it comes down to the third round. Who wants it more? Who has more heart? Who can dig deeper?
Coming out for the third round I was excited! Maybe a little to excited. Early in the round Nordine caught me with a well placed right hand that sent me to the canvas and potentially won the fight for him, unless I could muster enough strength to make something big happen off my back. I started working from an open guard baiting him to pass my guard so I could try and set up a half guard sweep or some type of leg lock.
As Nordine passed my guard, as I planned, I shot under his hips to sweep him but he based out, as any good jiu jitsu practitioner would. But it opened him up for the half guard straight knee bar. Nordine refused to tap and I felt his knee pop. When it popped he rolled to his back, which allowed me to pass and secure side mount. At this point in the fight I knew I still needed to score or even possibly finish the fight, so I started with a barrage of elbows. He defended well and managed to get back to his feet but that was short lived when I was able to hit a nice double leg to secure the victory.
After the fight I was having a lot of pain in my eye, my ribs, and my back so the doctors had me shuttled to the hospital to get a ct scan to check for any facial fractures. The ct came back negative, which was a huge relief because an injury of that magnitude would have ended the my TUF dreams. The actual injury to my eye ended up being a scratched cornea that needed daily eye drops and meds. Also I wasn't allowed to train for 3 days, on top of that, the injury to my ribs was two fold, tearing cartilage and bruising in my ribs. The back pain was radiating pain from the bruised area of my ribs. This isn't exactly the scenario you wish for when starting a tournament style competition but a win is a win and I'm still in the running for that contract.