Rowdy Recaps: Bec Rawlings looks back on Episode 2 of 'The Ultimate Fighter'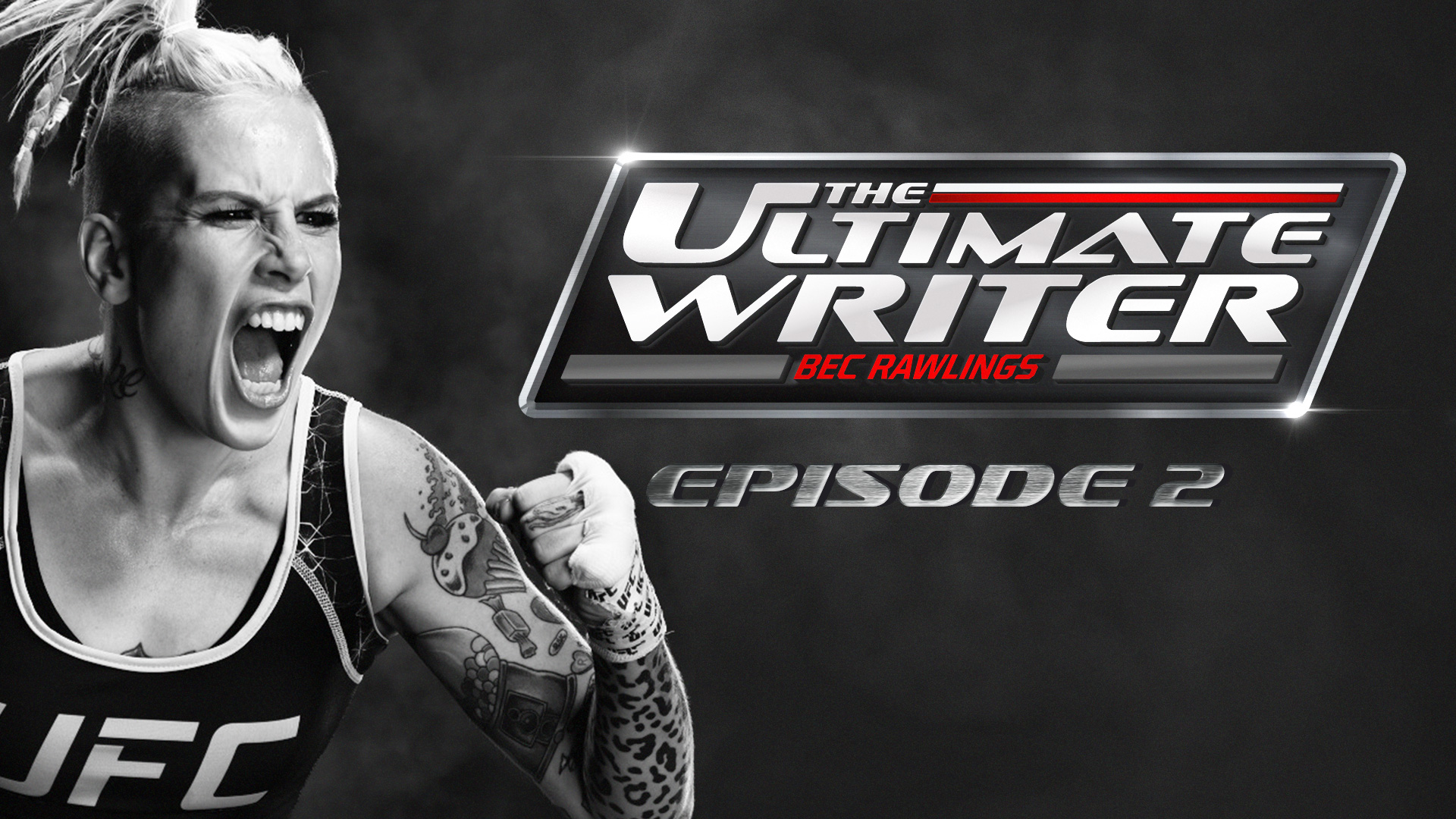 After Team Pe**s's Randa Markos defeated my team "mate" Tecia Torres I thought I was in for a night of Team Pe**s celebrating & was ready to lock myself in the closet with my fellow Skrapettes. Especially since the closet was actually HUUUUGE & was bigger than one of the bedrooms. This soon became our little hideaway room were we talked s**t, played cards & sometimes had a twerkathon.
I heard a ruckas from Team Pe**s about taking shots so like the true Aussie in me I wanted in on the action but to my surprise they were feral ginger shots LOL. Felice lined them up & they shot em…then in comes Anthony Pettis & his coaches with a post victory meal for Randa which was pretty cool of them. Little did I know that this was the beginning of Team Pe**s randomly dropping by & hanging around like a bad smell.
I'm pretty close with some of the girls on Team Pe**s (Felice, Carla & Jess) so we talked a lot about how training was going & s**t like that. I was stoked with my team, coaches and the way training was going but the girls on Team P**is weren't so happy. The biggest issue was they had so many coaches that the girls were feeling overwhelmed and felt like they couldn't do anything right which was extremely frustrating for them. They ended up having a team meeting with the coaches and from what I heard it was a successful one with the girls being much happier with their workouts.
My team was awesome, I loved the coaches & my team mates, all but ONE… Heather Clarke aka Diva Dickf**k. I had heard a bit about Heather coming into the house and watched the back and forth banter between her and for the past few years and wasn't real sure how I'd go living and training alongside her, but I gave her the benefit of the doubt as she was on my team after all. The first few days were cool, until the blender issue arose and I started to see the diva and ungratefulness come out. To cut a long story short, Heather complained A LOT about the blender not being good enough and wanted her Vitamix sent to her by her daddy. Finally, after complaining to production at least 4 times a day for a week she got her damn blender and she could finally s**t right again…yup, by s**t I mean bowl movements…unbelievable. By this time we were pretty sick of hearing the word 'blender' so when Heather mentioned that she FINALLY got her blender me & Rose couldn't bite our tongues any longer and tried to explain to her that it really wasn't a big deal and should cut the production some slack because she was coming across as a bit of a c**t… I think it was well received.
The first but not last awkward tension-filled ride in the 'Muff Wagon' AKA the ugly white van we rode in to training was only a few days in to a very long 6 weeks in the house when the topic of choice became 'team loyalty'. Heather obviously had some concerns over who our loyalty was with when it came to her since she knew me & Rose were pretty close to Felice. Rose said what everyone else was thinking and shut that s**t down telling Heather she isn't into that clicky s**t and that she is here to fight and worry about herself. I'm pretty sure at this point Heather realized she wasn't gonna be no alpha cat amongst us and our team was slowly turning on Heather and seeing through her bulls**t.
Emily was up next to fight Joanne Calderwood, so the next session was wrestling/grappling rounds while Emily was working on her game plan with our Muay Thai Coach Num. It was literally the last round of grappling when Rose had Heather in a deep D'arce choke. Heather tried to escape the choke by bridging & rolling and ended up rolling her and Rose off the mat onto the concrete and smashing both their heads on the ground. Rose was pissed and got up, walking back on the mat ready to finish the round off without realizing Heather had cut her eyebrow open. The lesson I think we all learned that day was to not let our ego get in the way and just tap.
Emily vs JoJo…what a fight! Emily opened the round with a big body kick that could have been heard from woop woop Australia. The first round was back & forth, JoJo couldn't seem to find her range and Emily was doing well with her footwork and angles and landing some big left hands. I scored the round to Emily. Round two JoJo had found her range a little better and landed some nice knees to Emily's body and secured a takedown. JoJo was working on a Kimura but had her grip the wrong way which gave Emily the chance to pick JoJo up and casually walk her to the centre of the cage and slam JoJo on her back/head. They then got into a scramble with Emily on top but stuck in an inverted triangle attempt by JoJo… this is where the fight stayed for the remainder of the round. Emily was on top trying to get her head out while JoJo was clinging on for dear life. I thought Emily had won but it maybe could go to the 3rd round for sudden death. The judges must have been smoking some of that green stuff cause they scored the fight for JoJo. I was pretty bummed and lost for words but then Angela Magana summed it up nicely with "Pettis must be finger poppin the judges assh**les to get that win" LOL.
Team P***s retains control & calls out Lisa Ellis to face Jessica Penne which was not much to our surprise. Stay tuned for next weeks Rowdy write-ups!