Power-ranking the middleweight contestants on The Ultimate Fighter: Edgar vs. Penn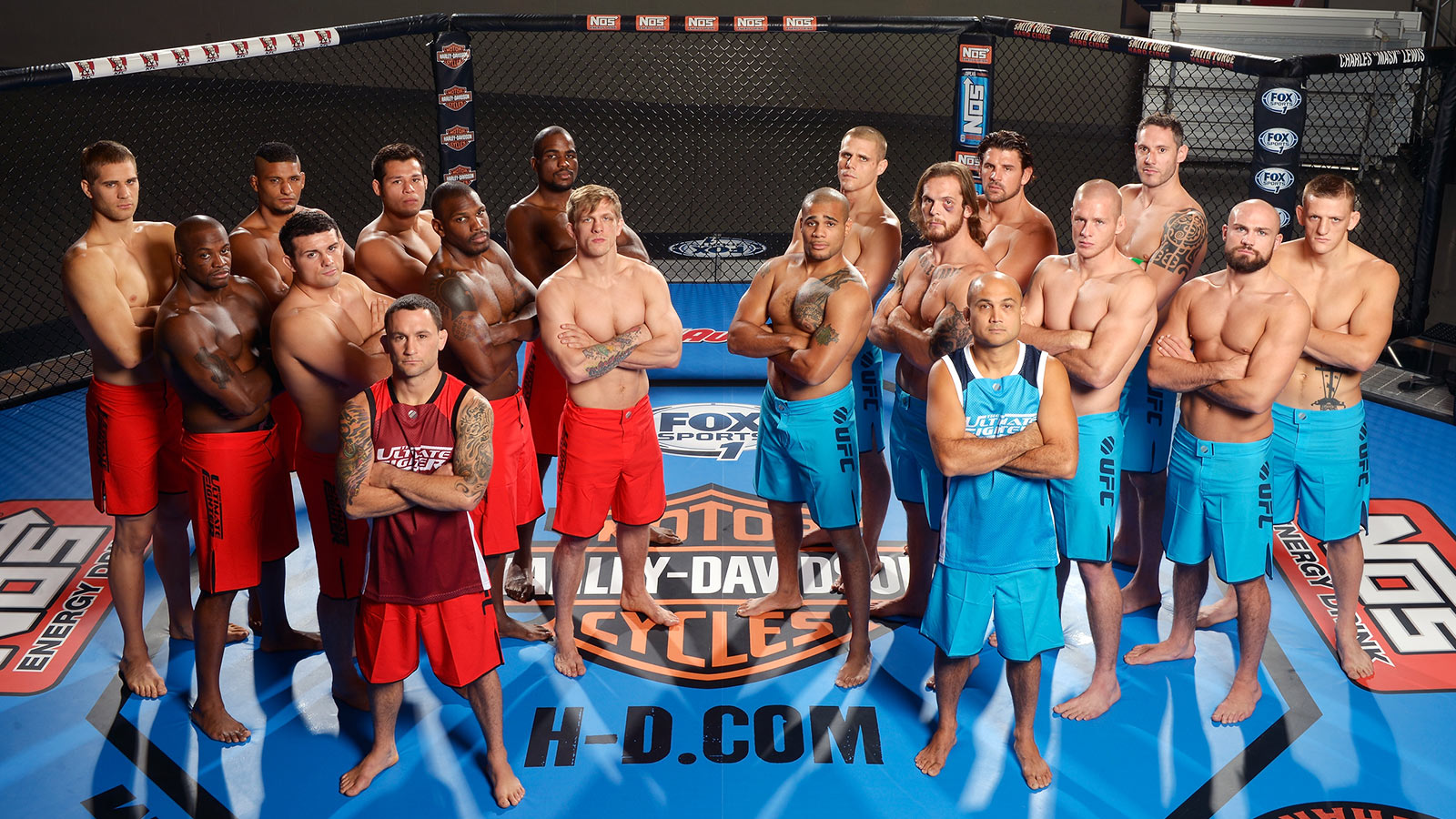 Last week's premiere episode of The Ultimate Fighter: Penn vs. Edgar not only showcased some of the most brutal finishes in the show's history, but featured a crop of upcoming talent that seems destined to exceed the past few seasons of TUF by a long shot. Heading into episode two, it only makes sense that we should rank the TUF 19 contestants based on their preliminary performances and fight records, does it not? We thought you'd agree. Today, we focus on the middleweights, so let's get started…
#8 – Roger Zapata: Team Penn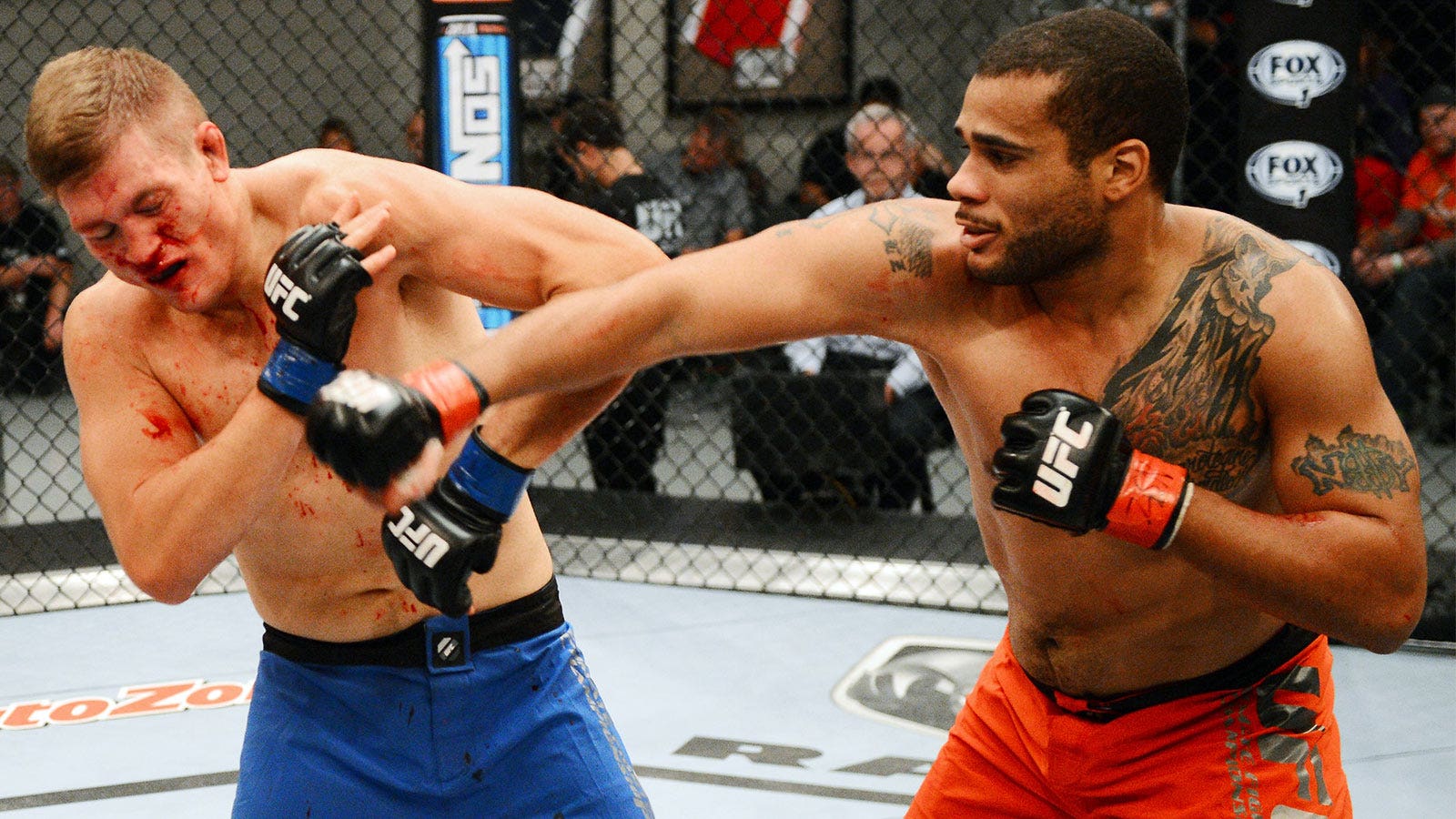 Chalk it up to a season of more…uh…seasoned fighters than in years past, but at just 4-1, Zapata will not hold an experience edge over many of the guys who made it through their preliminary fight. He showcased some solid boxing mechanics in his unanimous decision win over Tyler Minton, but being a sub 6-foot natural welterweight, Zapata's experience woes will only be exacerbated by the size disadvantage he will hold against the natural middleweights competing this season.
#7 – Hector Urbina: Team Edgar
Pretty much the exact opposite of Zapata, "El Toro" is easily one of the most experienced fighters competing this season, having fought such UFC veterans as Jason "Mayhem" Miller and Tim Kennedy, as well as former Bellator welterweight champ (and short-lived TUF 19 participant) Lyman Good and compiled a 16-8 record overall. The problem is, most of the names you'd recognize on Urbina's record have a big red L next to them, as the Chicago native has been struggling with consistency for the past five years of his career. His first round guillotine over Adrian Miles was hard-earned, sure, but we're just not sure if Urbina is truly well-rounded enough to make it in today's TUF landscape.
#6 – Eddie Gordon: Team Edgar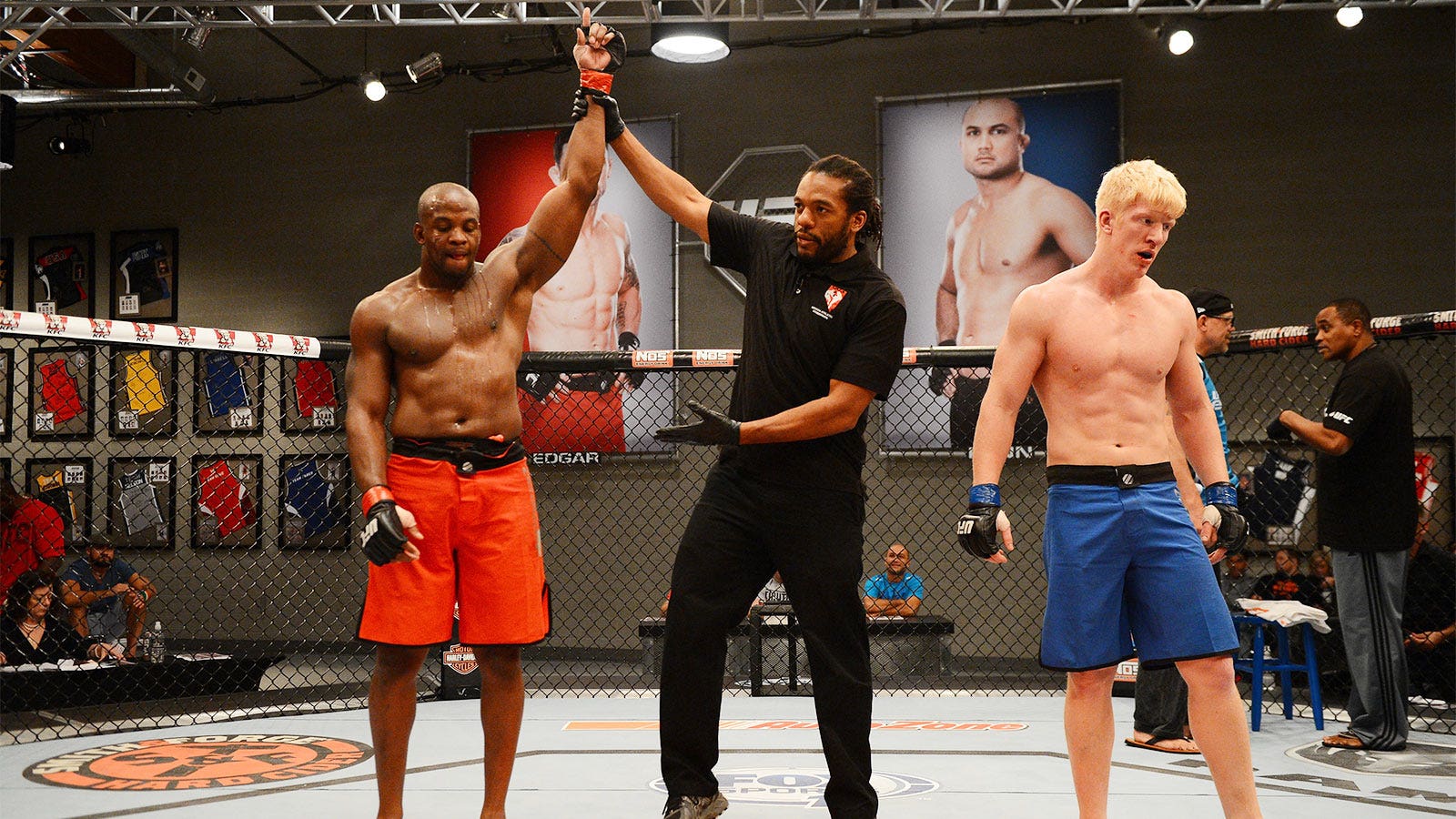 It's hard to place a training partner of the current middleweight champion so low on the list, but it's even more difficult to make too a strong judgment on Gordon considering we only saw highlights from his fight with Matt Gabel. He seems to have decent hands, but at just 2-0 as a professional, we're going to need to see a bit more from Gordon before we make a call one way or the other.
#5 – Cathal Pendred: Team Penn
I know right? Here we just said that we'd need to see more of Gordon before making a judgment call on him, then we turn around and rank the only guy we *didn't* see fight one spot higher. OH INTERNET, WHEN WILL YOU LEARN?!
True, Pendred may not have fought on last week's episode due to his opponent pulling out at the last minute with an injury, but there's a reason you've probably heard more buzz about this Irish prospect than many of the more experienced fighters on the show this season. For starters, he's a training partner of Conor McGregor, a.k.a the UFC's most hyped prodigy in recent memory. And while McGregor may be no Chris Weidman (yet), Pendred also happens to hold a record of 13-2 that includes a TKO stoppage of UFC veterans Che Mills in his most recent performance. A win over a fighter of Mills' caliber is a greater claim to fame than 90% of the fighters on this season could make, so for that reason alone, Cathal cracks the top five.
#4 – Tim Williams: Team Penn
"The South Jersey Strangler" impressed in his third round TKO over Bojan Velickovic last week, but his victory came thanks in part to the latter's utter lack of a gas tank, which all but left the Serbian as a resting target for Williams by the time all was said and done. Further factoring into Williams' ranking is the fact that he was already given a shot at TUF glory (lol!) back in season 17 and suffered a unanimous decision loss to Dylan Andrews in his preliminary fight, which was so underwhelming that it earned Andrews the last spot on Team Jones even in victory. However, with a professional record of 8-1 that includes a win over UFC vet Andre Gusmao and not a decision to be found, Williams should be able nab a spot in the season's semifinals if paired up against one of the smaller 185ers participating this season.
#3 — Mike King: Team Penn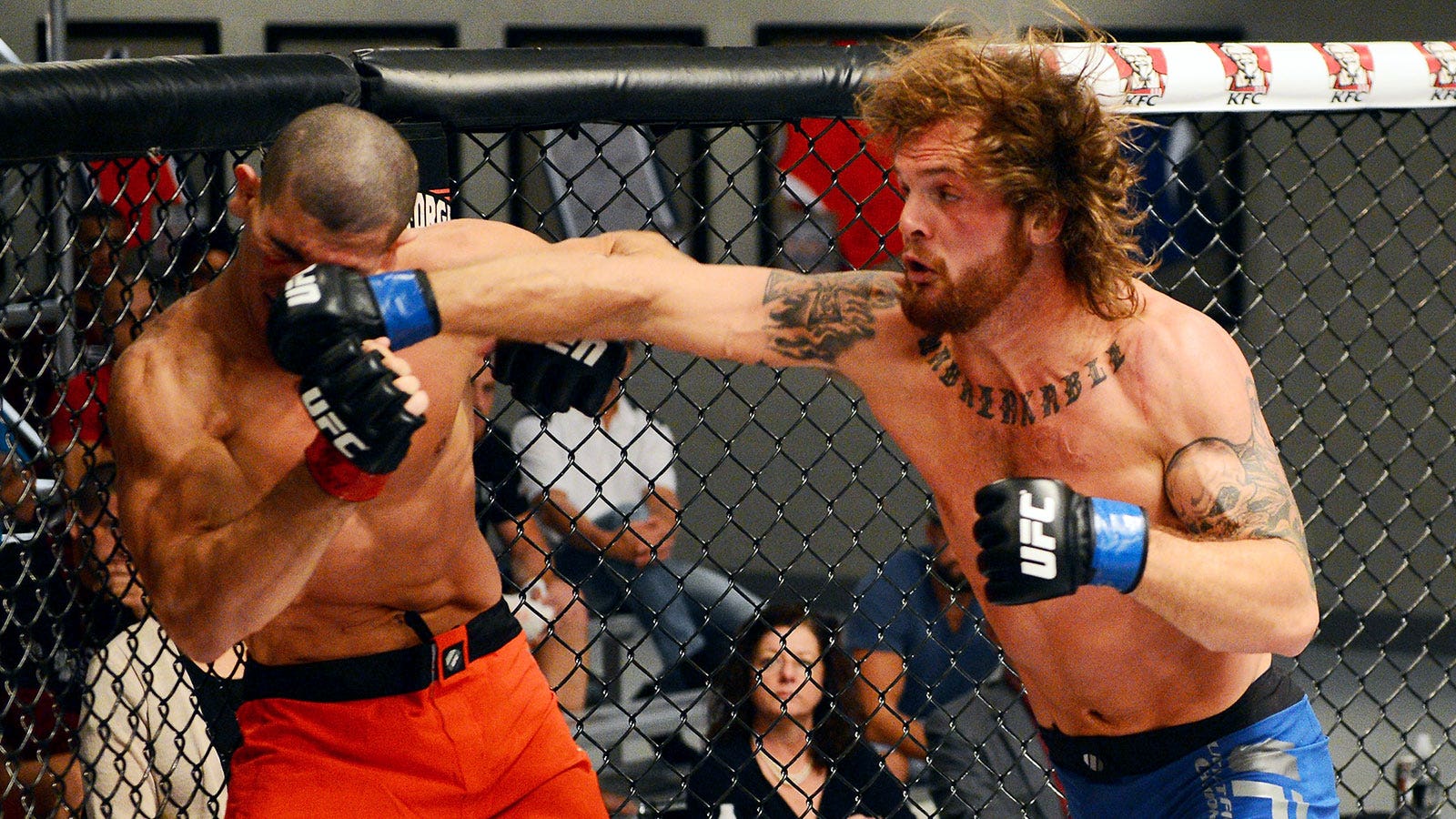 The first pick of Team Penn, Mike King stole the show in his gutsy three round performance against Nordine Taleb that included a pair of knockdowns and a kneebar attempt that left both coaches Penn and Edgar and Dana White cringing. While there's no doubting King's heart, a quick gander over his 5-0 record shows that just one of King's former opponents maintains a winning record to this day. In fact, King's past two opponents boast (if you could call it that) a combined record of just 6-12 with eight first round losses. Eesh. Toss in that King's preliminary fight was an all-out war that left him bruised and exhausted (and came via a close decision win over a guy who had already failed to make it into the TUF house once before) and one would think that a quick turnaround would spell an even quicker end for the physically battered King.
#2 — Ian Stephens: Team Edgar
Team Edgar's first pick earned his way into the house with a dominant decision over former Bellator champ Lyman Good, sending a message to his fellow middleweights that he was not to be taken lightly. At least, not in the figurative sense. As a natural welterweight with a professional record of just 2-0, Stephens finds himself at a distinct size advantage to most of his fellow competitors. While his win over Good was impressive, it only showcased Stephens' ability to control and outgrapple his opponent without causing all too much damage. Once we get a clearer picture of Stephens' striking game, we'll be able to truly evaluate how far he can go this season.
#1 — Dhiego Lima: Team Edgar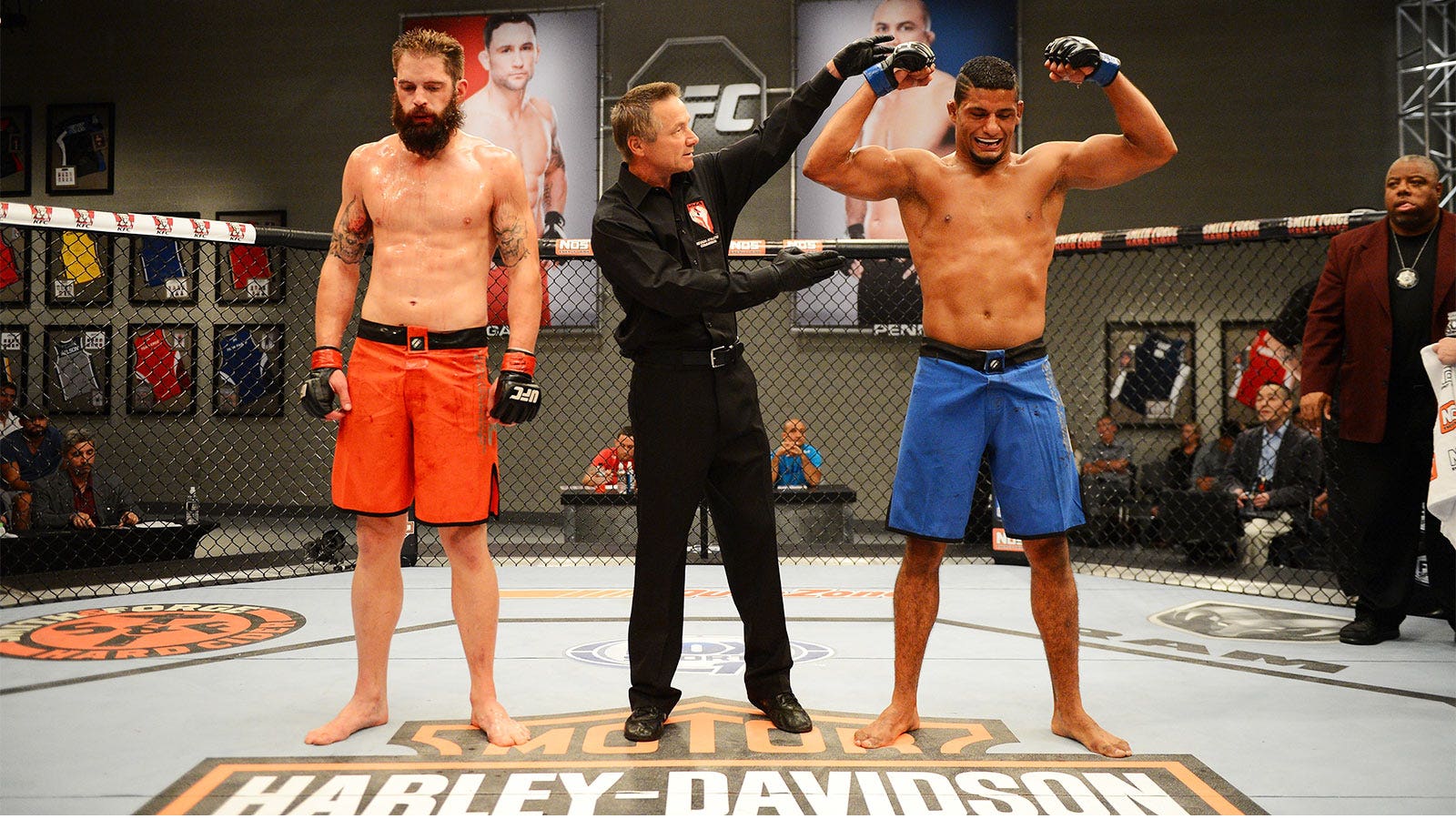 Some things just run in the family.
The brother of current Bellator welterweight champ Douglas Lima, Dhiego rode a three fight win streak over solid competition into his preliminary fight with Adam Stroup and showcased some brilliant hand speed to cruise to a unanimous decision victory. Lima may be a natural welterweight like a few of his fellow contestants this season, but at 6'2" and with a wealth of experience behind him, Lima is not only the most recognizable fighter appearing this season, but a surefire pick in many a bookies eye to win the whole thing. Of course, it doesn't hurt that Lima has proven himself both a knockout artist and a submission whiz in his previous victories over Jamie Toney and WSOF vet Keon Caldwell, respectively. This season is Lima's to lose, for sure.