Power-ranking the light heavyweight contestants on The Ultimate Fighter: Edgar vs. Penn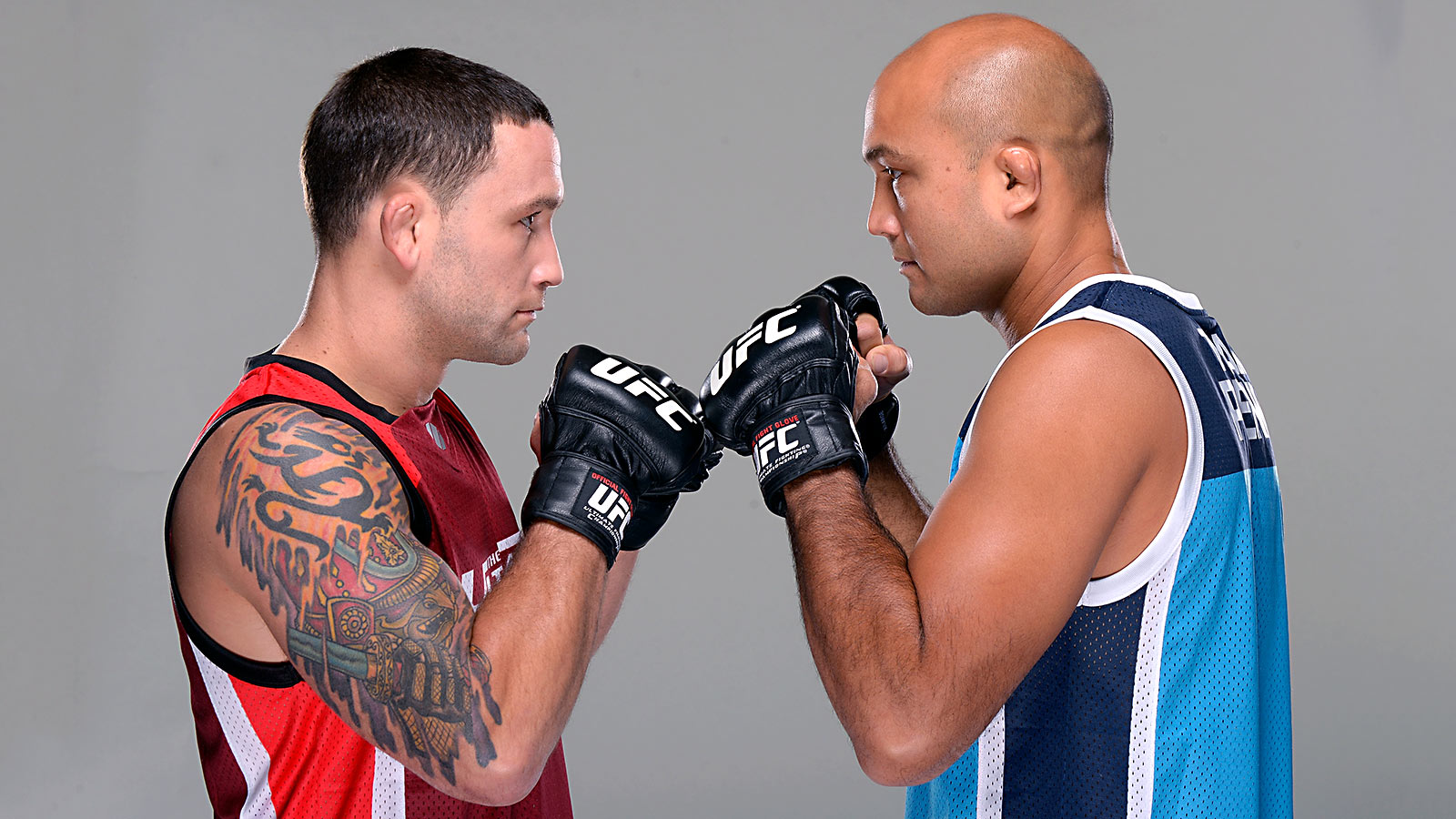 Now that we've broken down the crop of middleweight contestants competing on this season's TUF 19: Penn vs. Edgar, let's take a look over the light heavyweights hopefuls competing this season, shall we?
#8 – Chris Fields: Team Penn
Not much debate here – Fields was nearly KO'd by Josh Stansbury in the first round of their preliminary fight and was getting dominated until Stansbury blew out his knee during a takedown attempt. Although we will give him credit for his solid chin and so-bad-it's-good nickname, "The Killing."
#7 – Todd Monaghan: Team Edgar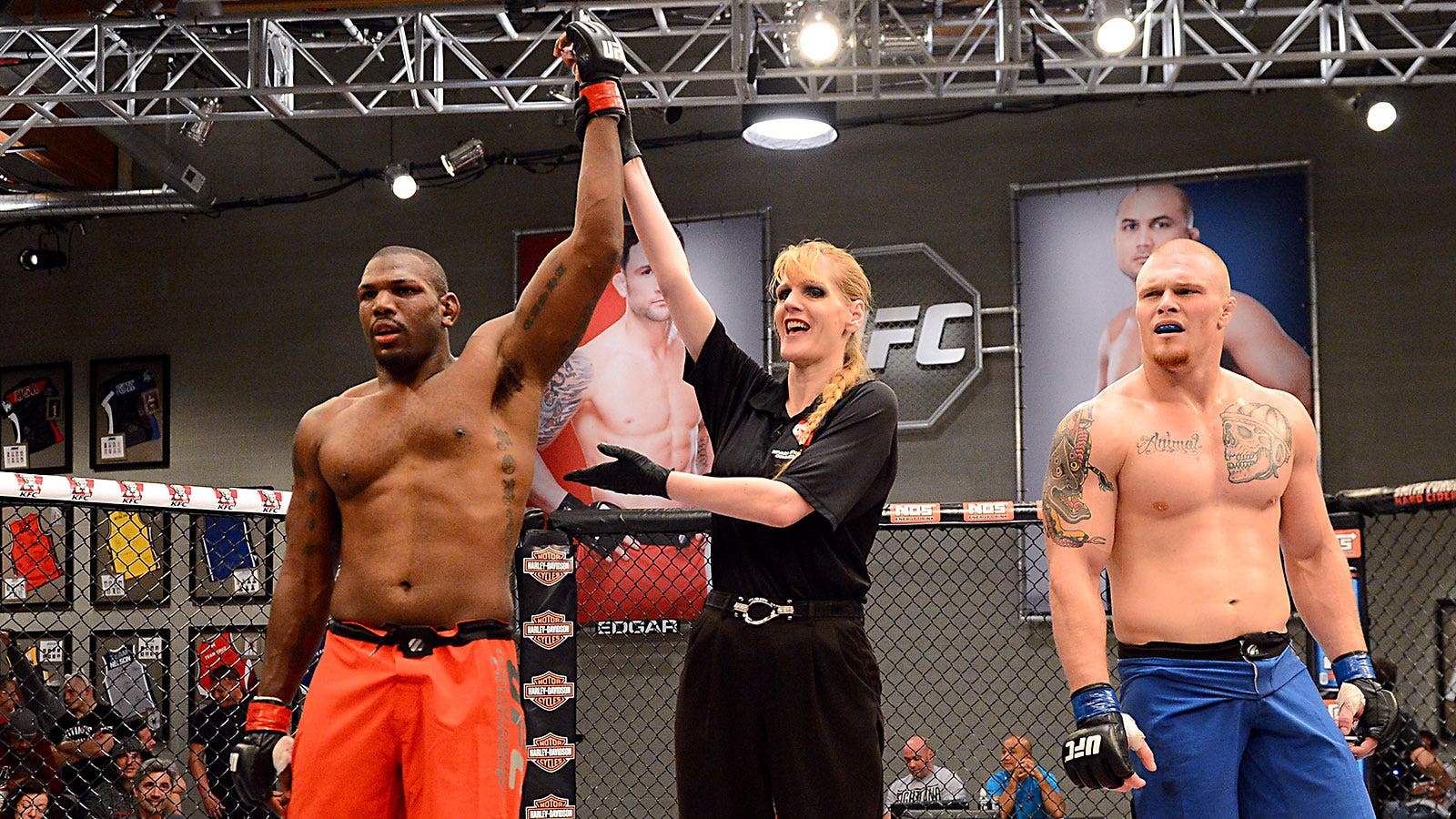 Again, it's hard to place a lot of confidence in a guy who found himself on the wrong end of a thorough routing for the majority of five minutes in his preliminary fight before scoring a miracle victory. Granted, Monaghan did not advance due to a freak injury, but rather via a Hail Mark armbar against Jake Huen (who had previously failed to make it into the house on TUF 17). That doesn't change the fact, however, that he was getting outstruck, outgrappled, and outeverything'd by Huen in the moments prior.
#6 – Josh Clark: Team Penn
At 6'4", it would be hard to say that "The Hillbilly Heartthrob" will hold a size disadvantage against many, if any, other light heavyweight in the house. Similar to middleweight Mike King, Clark showed his grittiness and heart in his war of attrition against the bi-polar John Poppie last week. But as with many men of his size, the biggest issue Clark might be facing is his speed, or lack thereof. At 5-2 as a pro, Clark has dropped two out of his past three fights to guys who themselves have medicore records and fight at lower weight classes to boot. When factoring that in his lack of momentum with the war he fought to get into the house, our value of Clark's stock drops a bit below that of BJ Penn's, who chose him as his #2 pick.
There's also the fact that we have to dock points from Clark for stealing Brad Imes' nickname and this is the only way we know how. If you're gonna be a 6 foot+ MMA fighter with a pro-wrasslin'-style nickname, at least be original.
#5 – Daniel Spohn: Team Penn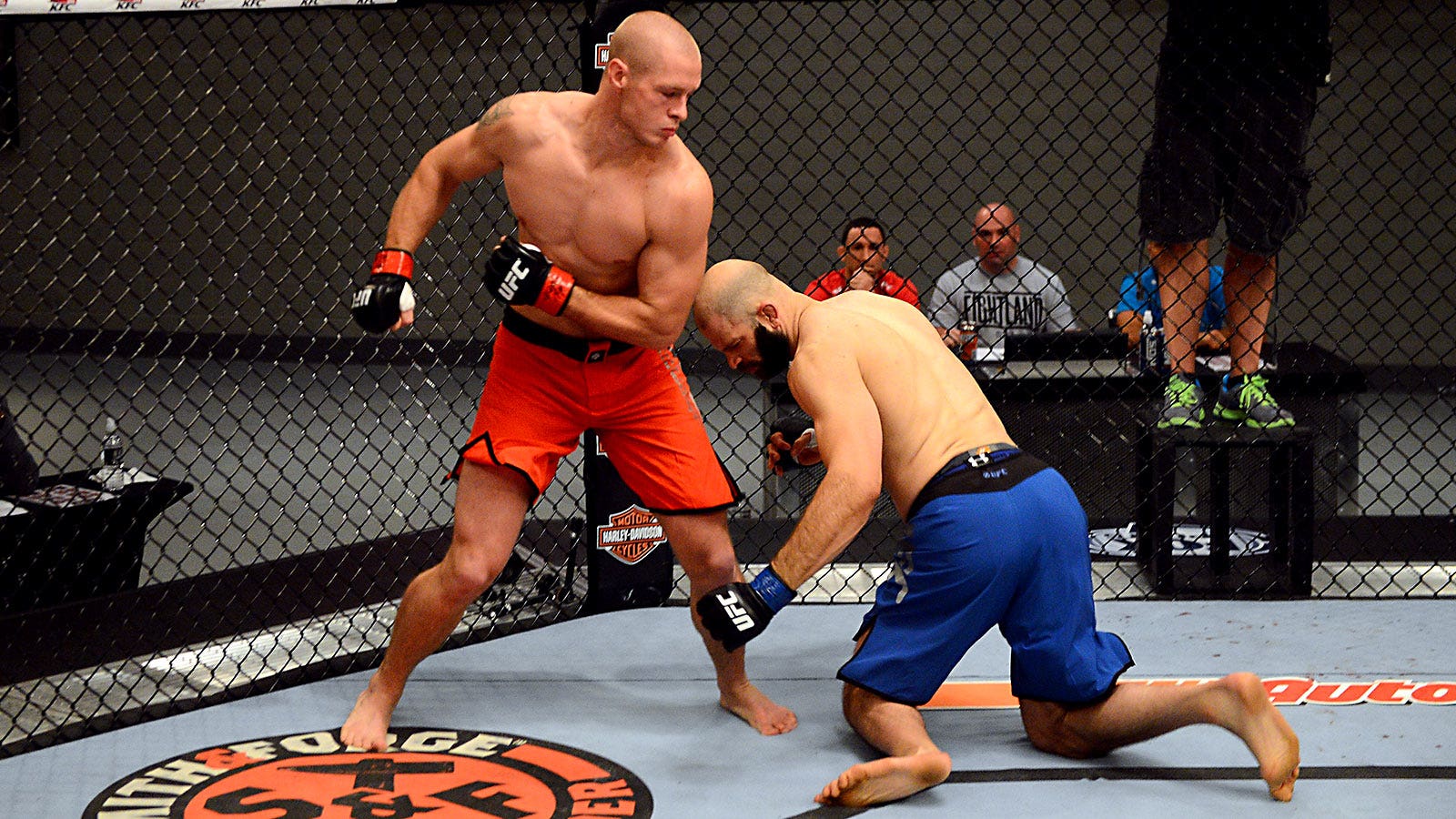 Daniel Spohn is a bit of a wild card for a few reasons. For starters, his 8-3 record is a bit deceiving, as he not only holds a victory over UFC vet Josh Hendricks, but has fought three times under the Bellator banner against competition like former light heavyweight champion Atilla Vegh. It's a good deal of experience, to say the least. On the other hand, Spohn did come up short in all three of those Bellator appearances, and only proved that he could knockout a charging bull with zero striking defense in Tyler King to get into the house. The jury's still out on Spoon, but dat knockout tho.
#4 – Patrick Walsh: Team Edgar
Had Pat Walsh actually lost to a guy nicknamed "Ants in the Pants" who wore panda ears on his head, I don't think he would have ever been able to forgive himself. Thankfully, he straight up dominated Doug Sparks from the get-go, scoring a beautiful takedown before finishing Sparks with a nasty kimura in the first round.
"The Beast of the East" (a lot of great nicknames this season, aren't there?) is just 4-1 as a pro, and with three of those victories coming inside two minutes (and two coming over the same guy), Walsh has yet to truly prove that he has the gas tank necessary to compete with the guys ranked above him. At just 6 feet in height, he'll also be giving away a decent amount of height and reach to most of his fellow castmates.
#3 — Matt Van Buren: Team Edgar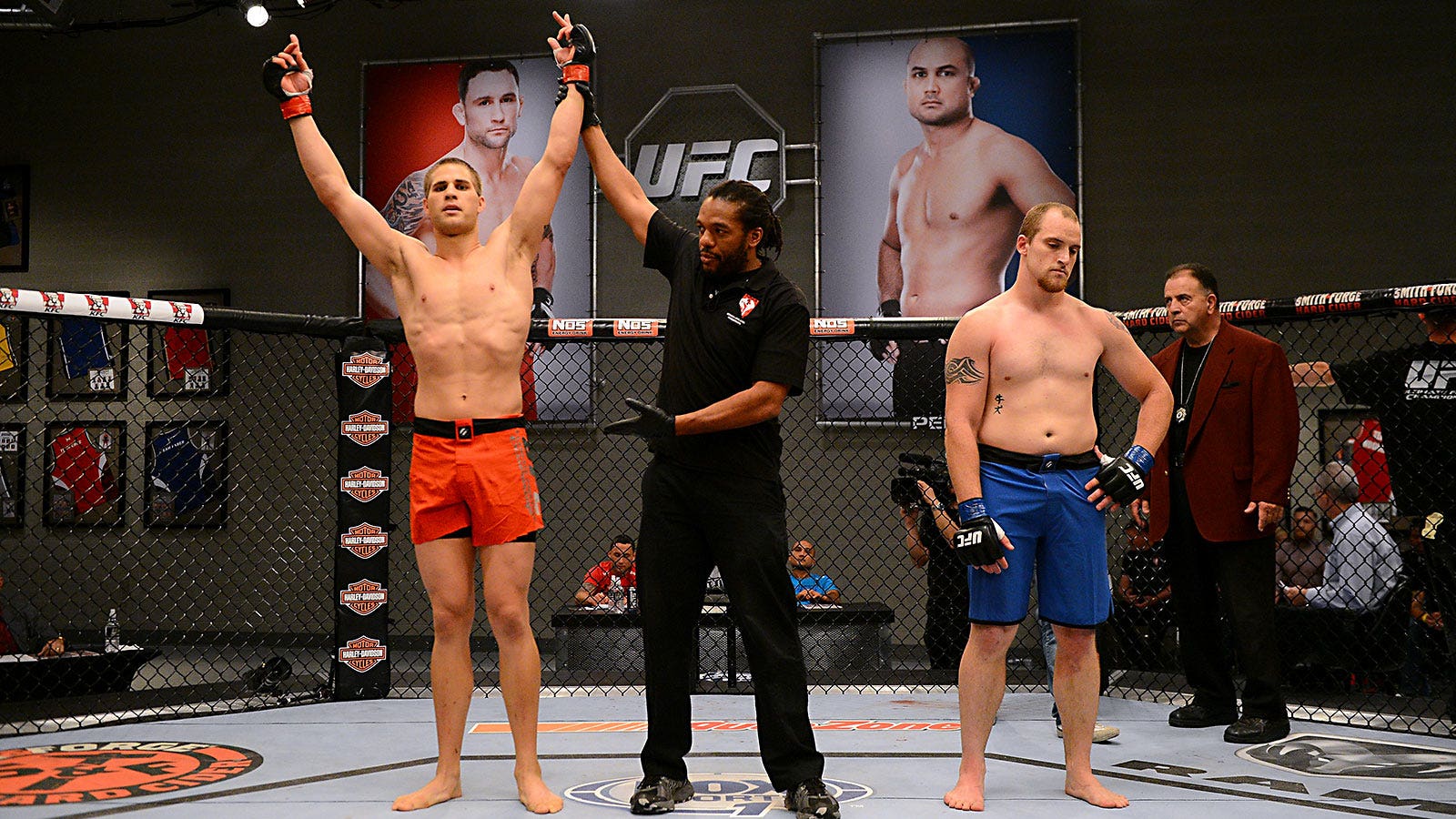 Another Bellator veteran with a bit more experience than his record would suggest, Matt Van Buren earned his way into the house with a quick knockout via Browne-bows over Daniel Vizcaya. Having gone 2-2 under the Bellator banner with both his victories ending in a stoppage, Van Buren is not to be taken lightly. Unfortunately, Van Buren's Bellator career also exposed some inconsistencies in his game, as he was submitted by Mike Mucitelli at Bellator 73 and KO'd in just 15 seconds by Terry Davinney at Bellator 82. A slow starter "Gutter" may be, but we like his chances.
There's also the fact that we have to give Van Buren points for scoring a victory over noted neo-Nazi pedophile (and one-time Strikeforce fighter) Brandon Saling, and again, this is the only way we know how. Tally another one for the good guys!
#2 – Anton Berzin: Team Penn
A submission specialist who has never gone the distance in his four professional bouts, Berzin is a bit of a dark horse despite being the first light heavyweight picked by BJ Penn. The 23-year old made quick work of the 5-1 Cody Mumma to advance into the house, securing a brilliant triangle armbar in a scramble to tap his opponent out. Burzin's quick TKO loss to the 8-6 Gemiyale "Baby Hercules" Adkins (*slams head off desk*) makes us worry that he might be a bit of a one-trick pony, but until he gives us a reason to doubt him, Berzin's placement is well-earned.
#1 — Corey Anderson: Team Edgar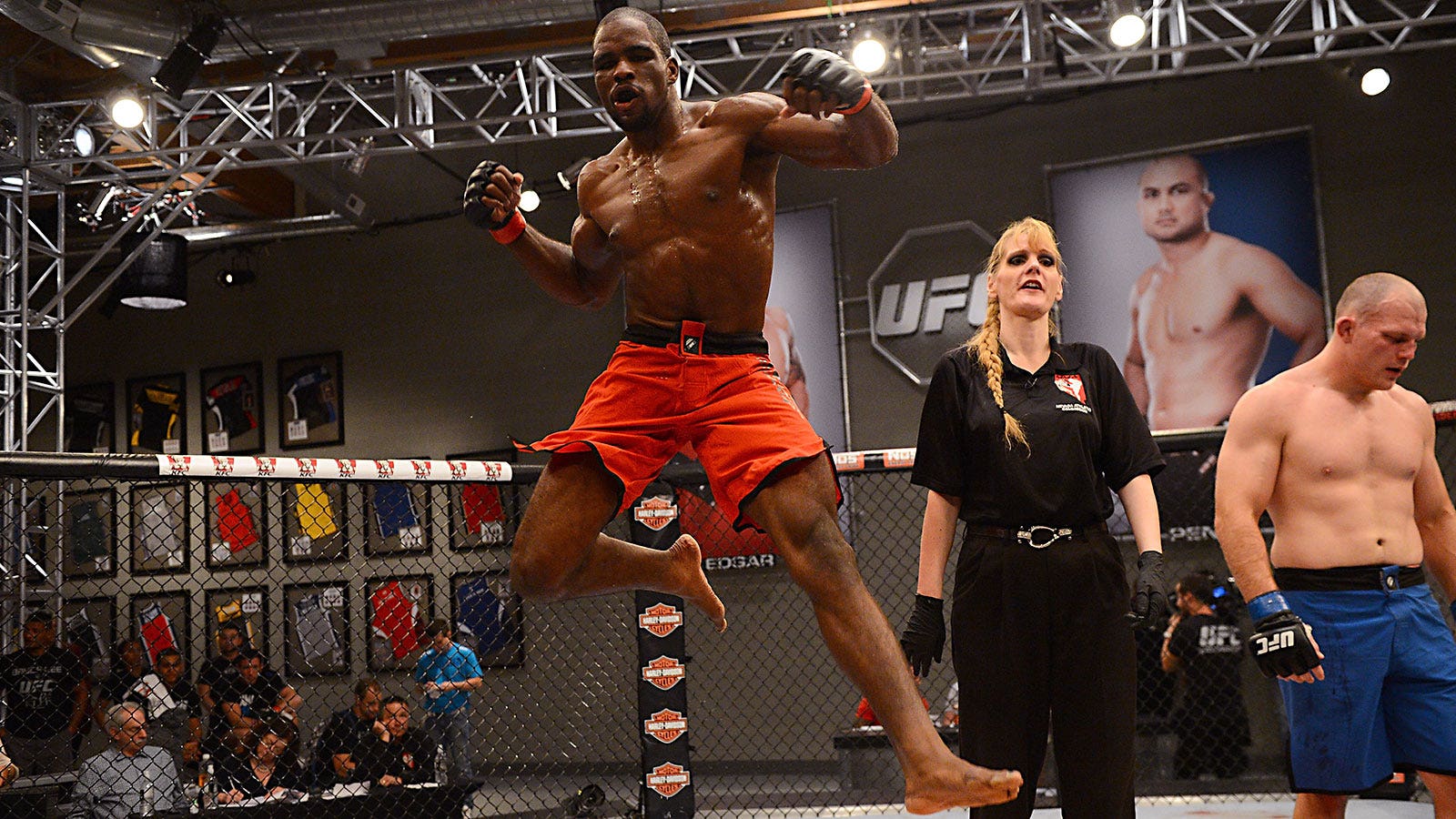 Corey Anderson is not only built like a brick shithouse, but showcased some exceptional conditioning and handwork in his unanimous decision over Bellator vet and NCAA Division II All-American Kelly Anundson. Simply put, it's not often you see a guy as ripped as Anderson with the cardio to back it up.