Episode 10 Preview: Who Will Be Crowned the Ultimate Fighter?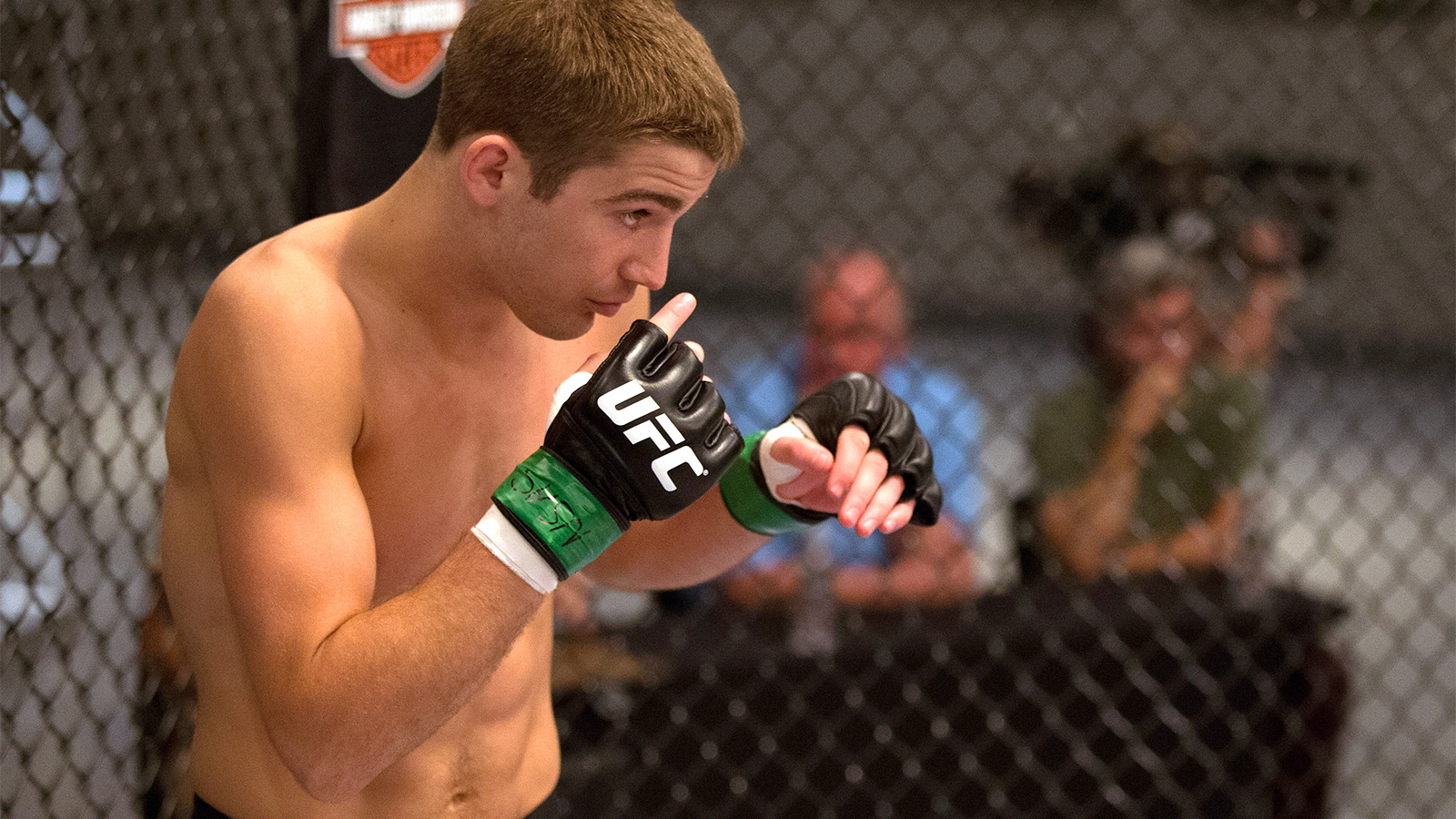 Previously on The Ultimate Fighter…
Cody Bollinger failed to make weight for his quarterfinal bout with Anthony Gutierrez, prompting UFC President Dana White to dismiss Team Tate's top pick, allowing Anthony to slide into the semifinals without having to fight.
In the last women's fight of the quarterfinal round, Sarah Moras used her superior grappling skills to submit Peggy Morgan, leveling the score at four wins each, with three men from Team Rousey and three women from Team Tate through to the semifinals.
After each fighter joined the coaches and Dana White to give their thoughts on who they would like to fight, the semifinal pairings were announced.
On the men's side of the draw, Team Tate's Chris Holdsworth squares off with Team Rousey's Michael Wootten, while fellow Brit Davey Grant meets teammate Anthony Gutierrez. On the women's side of the competition, Sarah will face fellow Team Tate member Julianna Pena, while Rocky Pennington and Team Rousey's Jessica Rakoczy meetin in what should be a spirited striking battle.
These eight fighters are now one step closer to reaching their goal of becoming the next Ultimate Fighter.
Here's a look at what to expect from Episode 10.
The Struggle of the Semifinalists
With half of the competitors already eliminated from the competition, the junk food and booze tends to start flowing a little more freely, which can be problematic (and annoying) for the eight fighters that are still scheduled to compete.
This is where things tend to start breaking down in terms of training as well.
While the fighters that have already been bounced from the competition are letting themselves go a little – and have their various reasons for no longer pushing as hard as possible in training – there are still members of their team that are relying on them to help them prepare. Sometimes in these situations, that becomes a challenge, as the drive to grind through a grueling practice designed to help someone advance in the competition isn't necessarily there for a fighter that is a couple days away from finally going home and no longer worried about advancing themselves.
There is also the curious dynamic of having three fighters from one team advancing on each side of the draw. In both the men's and women's competition, one team is preparing three fighters for the chance to advance to the finale, including one bout where it is solely their side competing.
That can be a tricky situation to navigate as coaches, as playing favorites and making sure everyone is getting equal time from the coaching staff is integral.
Chris Holdsworth (4-0) vs. Michael Wootten (7-0)
The first semifinal fight of the season pits Team Tate's Chris Holdsworth against Team Rousey's Michael Wootten.
Chris advanced into the house with a submission win over Louis Fisette before stopping Team Rousey's first pick, Chris Beal, via guillotine choke in the first round of their quarterfinal encounter. The lanky bantamweight is a talented grappler, and a member of Team Alpha Male, the Sacramento, California-based fight team that includes perennial title threats Urijah Faber, Chad Mendes, and Joseph Benavidez.
Michael earned his way into the house with a decision win over Emil Hartsner in a fight that drew bad reviews from Dana White. In the quarterfinal round, however, the Liverpool native survived a tough first round against Josh Hill to take score the decision win over the Canadian and advance.
This fight comes down to how well Michael will be able to defend Chris' grappling. In his last fight, Josh was able to take him down early, but Michael managed to keep the fight standing as the bout progressed.
If he's able to keep the fight standing and turn this into a boxing match, the first of two British fighters through on the men's side of the draw will have a greater chance at success. If this turns into a grappling match, however, the odds swings heavily in Chris' favor.
Find out what happens and who advances to the finale Wednesday night at 10pm ET on Fox Sports 1.